For sale: 1995 BMW 325i... Minor Front end damage... Should buff out...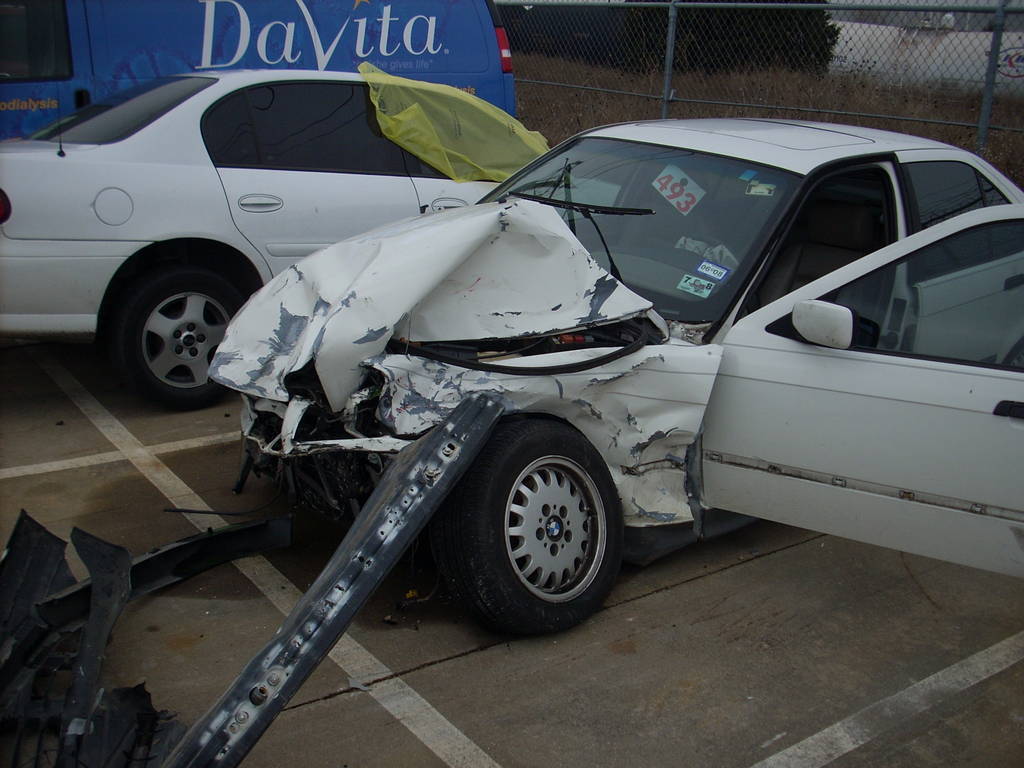 JUST KIDDING.... That is my dads old 1993... Mine is not wrecked... in fact... it's my DD right now.
It is a 5-Speed. It's a good little car, great as a project, island car or a DD.
Asking $3250 OBO (will make a better deal for TW members)
Selling to fund the repairs to the FZJ80 and purchase a new project.
-Arctic Grey Metallic
-Black Leather Interior
-Cold A/C
-Starts/Runs/Drives
-Brand New Safety/Registration
-121XXX miles
-Aftermarket Stereo with remote
-Includes extra parts (depending on selling price)
--2 Sets of wheels (4 wheels per set-Both 16 inch)
--1 full set of good tires (4-fit's either wheels)
--Spoiler
Some extra parts are going with the car regardless of selling price
--Extra headliner
--Sunroof
--Misc Interior pieces
--Front bumper
--Nose panel
***Salvage Title due to minor accident (repaired)***
Interior could use some attention but does not affect the performance of the car
Sunroof currently does not work and is red but I have the original.
Front Bumper/Nose panel are black
Missing fog lights (I have 1)
If this sounds like a car you would want please reply by PM or text (214) 274-6621 (Matthew)
(I work nights, so texts are easy, I can reply when I wake up around 3-4PM)
I may also consider trades+cash for an older BMW (3 series, 6 series, 8 series, 5 series) or something interesting. If you think you may have something I would want feel free to make an offer.