sold!!!!
Sell price $2500 obo
EDIT for TW
$2100
Dont forget i will still accept wheels that fit a DC, no mud/heavy tires please just regular or NEAR regular sized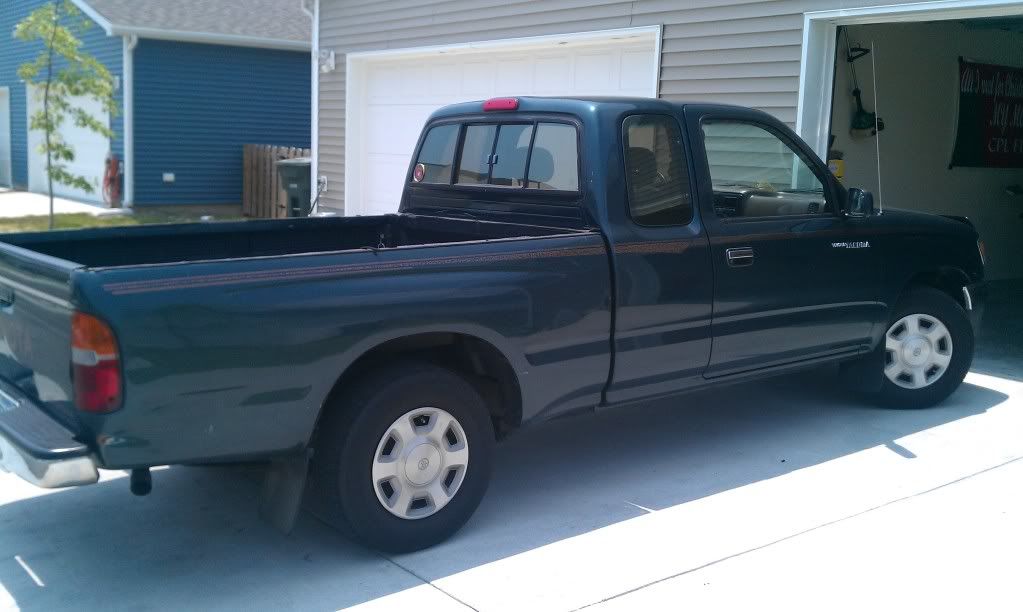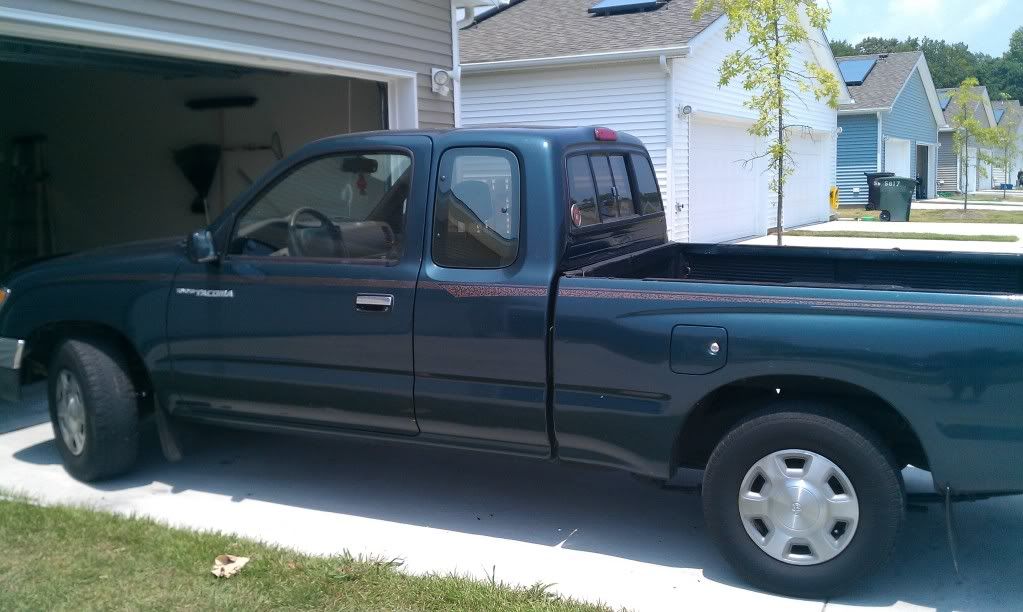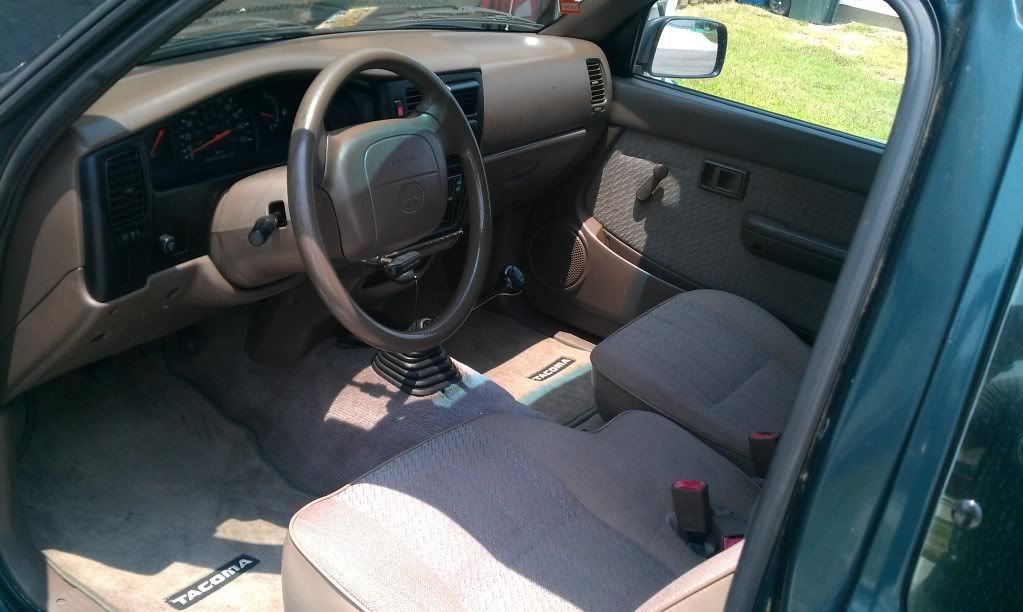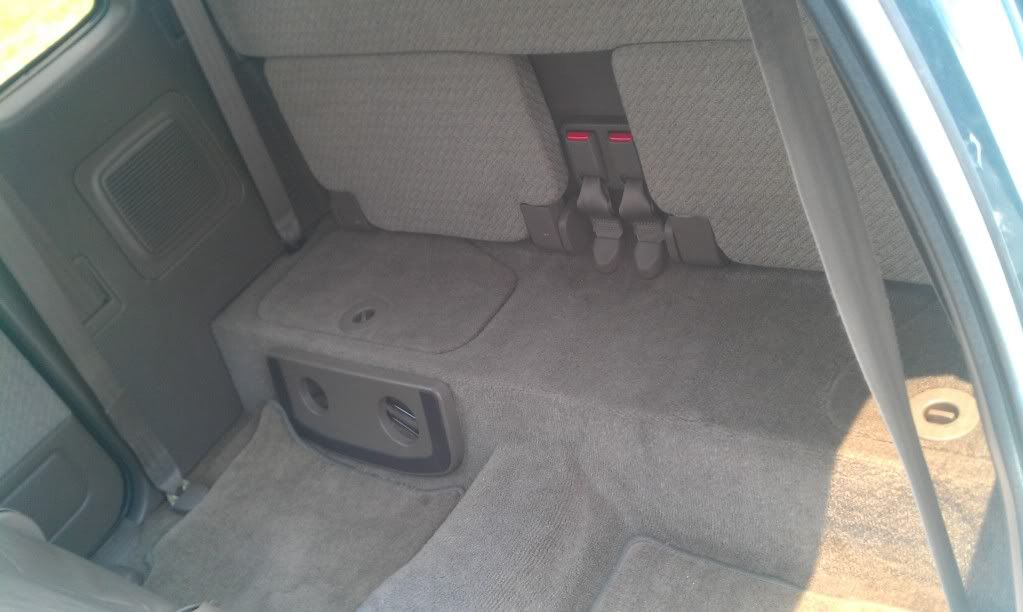 Will accept cash plus wheels that fit a 2001 tacoma DC, MUST HAVE GOOD TIRES!!!! not looking for mud tires either
Ok ill make this short and sweet, located in jacksonville NC, can meet around the area if needed.
1996 Tacoma ext cab
2WD
5Speed
Green with tan interior
234k miles (doesnt smoke a bit)
my dads since 1996 (new)
Clutch about 6k miles old with oem toyota clutch
Starter about a month old
Bed liner
pretty clean interior, only 1 tear on driver seat
Oil changed every 3 with mobil 1 synthetic since like 80k miles
The bad:
Windshield cracked in the corner
PS pump made noise so i removed the belt (still have it)
I think that may be it.....
everything works, heat, a/c, lights and wiring, wipers etc
Come get this thing from me asap!!!
Ryan