Hey guys I have been lurking around this forum for a while now and finally decided to join and get in on some of the conversation. I created a cool decal a few weeks ago and I figured I would try to sell a few and see how people respond to them.
Email me at
JeepRecoveryDivision@gmail.com
. I only accept paypal
This is my 2004 4Runner with one on the back. Sticker is 9"x3"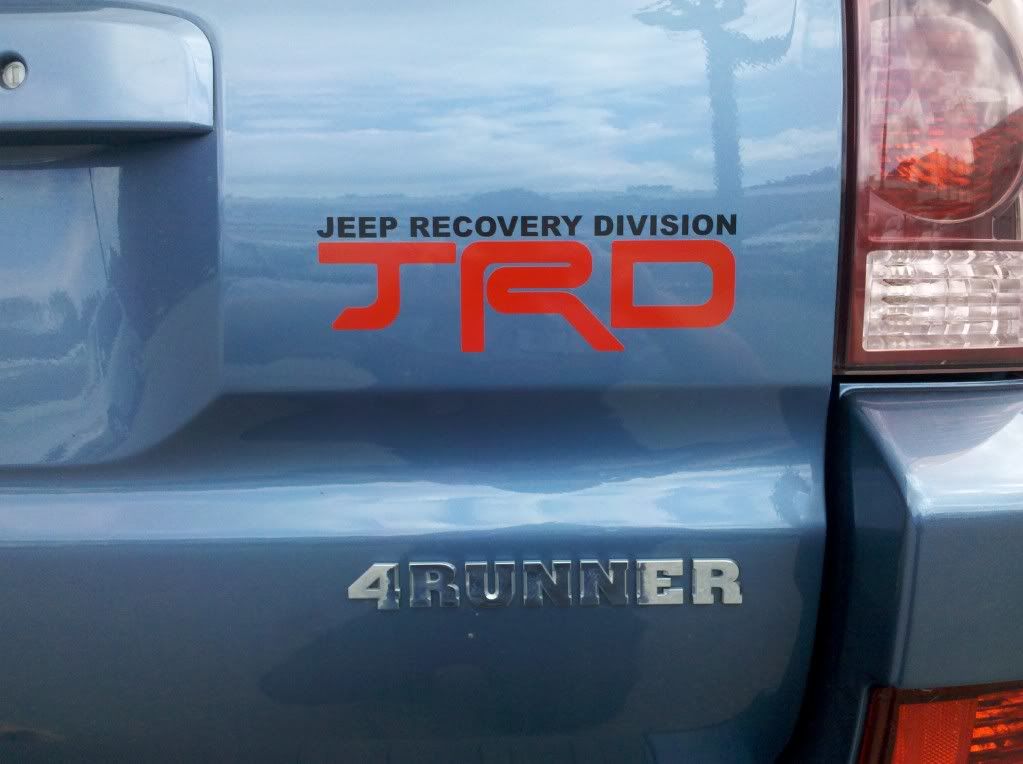 These are all I have for now. Red JRD logo with Black lettering. I am in the process of getting some other colors made along with some Tee-Shirts.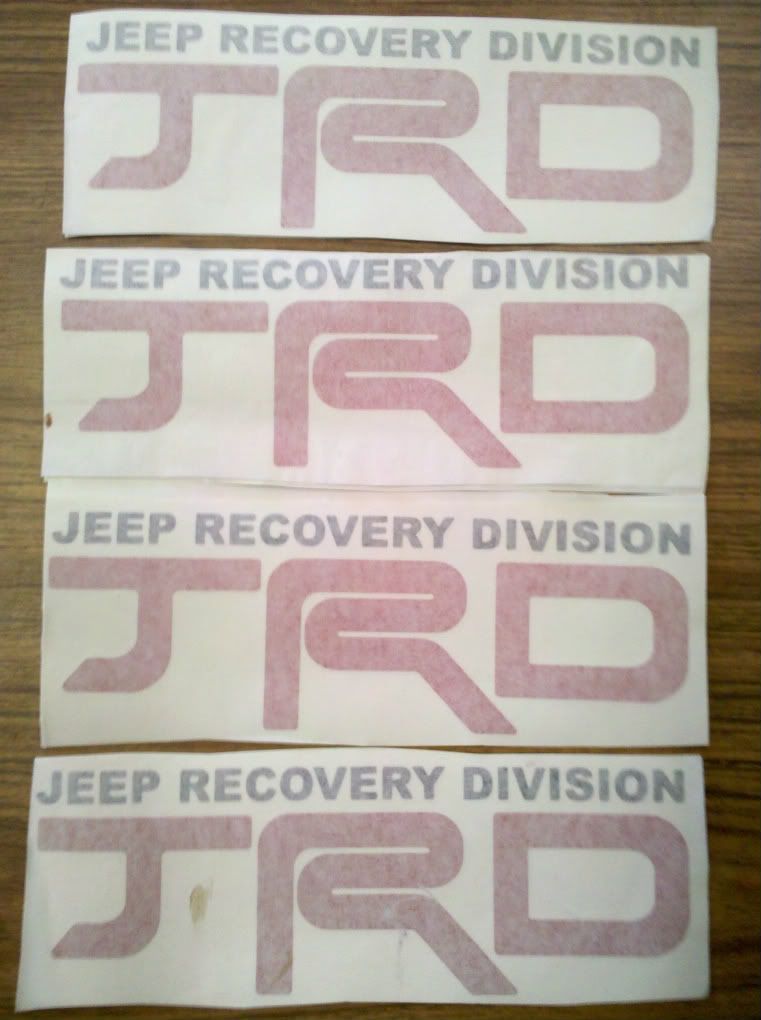 If you have special requests for colors just let me know and I will see what I a can do. I am currently in the process of looking for a new printer due to turn around time.
Prices are tentativly $10.00 each and $1.00 for shipping (per envelope, so you dont have to pay shipping for each sticker
)
Just send me an email
JeepRecoveryDivision@gmail.com
with how many you want and your paypal info and i will send you a bill via paypal.
Thanks guys.