Well I hate to do this but I have to sell the truck. With a growing family and a long commute, it's time for the truck to go.
The truck only has 32K miles (32 and change)
The upgrades include:
6 in Pro Comp Lift on 35" BFG All terrains
Tinted Windows
iPod hookup
Flowmaster exhaust
Newly installed 40 Channel CB radio (cobra all in one)
Pro dry
air Filter
The truck is in great condition and very well taken care of.
If you want to see more pictures PM me and I'll get some more.
Asking $28,000
PM me if your interested
Thanks
url=http://www.tacomaworld.com/gallery/showphoto.php/photo/64767/cat/500]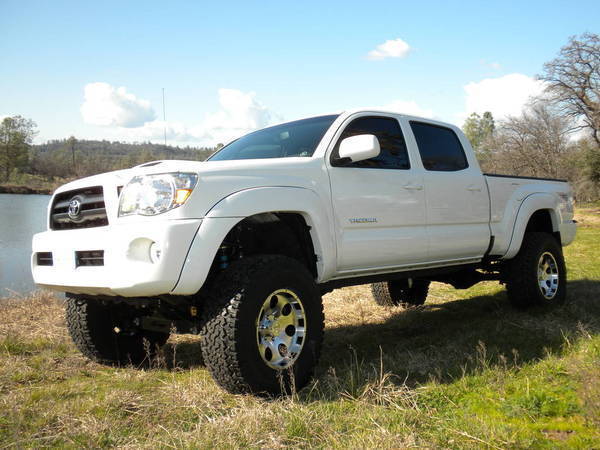 [/url]