SOLD
I just put 4runner 5-stars on my truck, so my TRDs are up for sale. Stock 16x7 for 6 lug. Fits early Tundas and also Sequoias.
Edit: Two
wheels are a little darker than the other two. I do not know why, because it was like this when I bought the truck used. All are in good condition, no curb/rack/mall rash. See newly uploaded pix below.
Sample shot on the truck: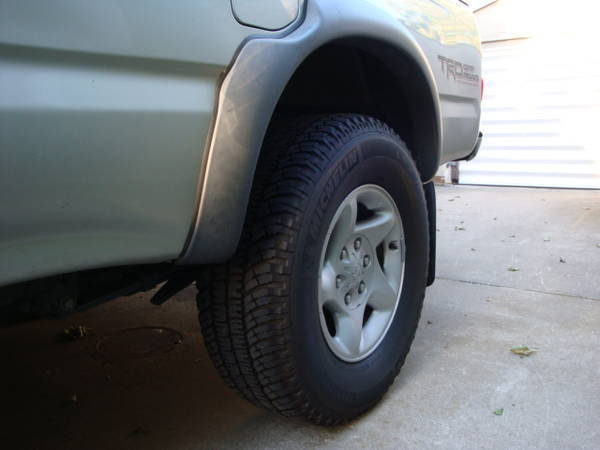 Just washed. You can see the slight color variation on two wheels:
Center caps on to show color:
Price is $100 for all four
. I may consider selling singles for $30 each. However, I prefer to sell the entire set rather than singles, so anyone who wants the whole set will get priority over requests for singles. Cash or Paypal only.
Local pickup only
in Sac (95817), and I may be willing to meet someone halfway who lives in the greater Sacramento area or Sacramento Valley or Foothills or Bay Area.
I am not willing to ship.
I do not have the time or will to deal with it. Please don't even ask.
Thanks for your interest.