Just like it reads, Monster 4-channel RCA cables 15 feet long. Plenty long for whatever you wanna run them in. Worked great when removed from my last vehicle. been sitting in a box since. No kinks, frays, etc.
Pictures: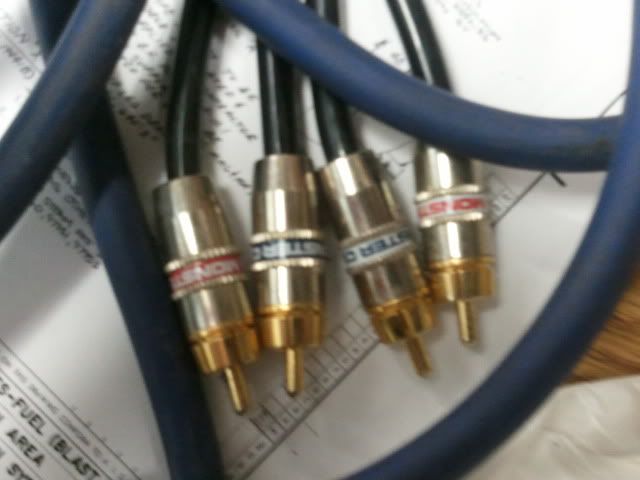 Fine Print on the cable reads: "MONSTER CABLE.
interlink 201 XLN
.4R.Four Channel.Standard Ultra Low Noise Interconnect with Dual balanced Conductors and
QuadHelix
Construction"
They were pricey when I bought them but i dunno anymore. We'll try $40 shipped (lower 48).