Looking to sell my Alpine MRP-F300 4-channel amp. I used this for roughly 100 hours before replacing it with another Alpine 5-channel amp. The amp looks nearly perfect, and will be shipped in the original box with all accessories. There really are no marks, scratches, etc. for me to point out.
Features are listed below the photos, and price is $
SOLD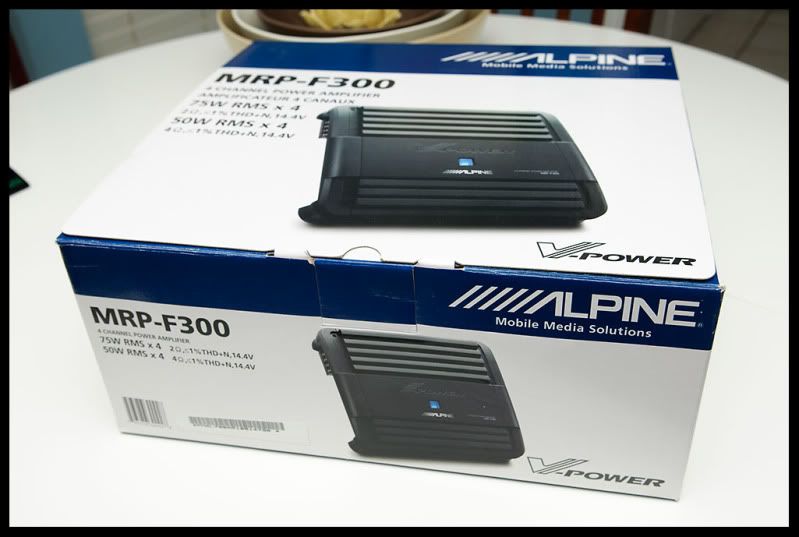 Key Features
Amplifier Type Multi Channels
Channels 4 Channel
Input Voltage 14.4 volt
Bridgeable Bridgable
RMS Power at 2 Ohms 75 W x 4
RMS Power at 4 Ohms 50 W x 4
Performance
Frequency Response 20 Hz - 20 Hz
Signal to Noise Ratio 100 dB
THD at Rated RMS Power 1 %
Crossover / Equalizer
Bass Boost With Bass Boost
Bass Boost Frequency 50 Hz
High - Pass Frequency 400 Hz - 0.4 Hz
Low - Pass Frequency 50 Hz - 50 Hz
Technical Features
MOSFET Circuitry Yes
3 Way Ready Yes
Dimensions
Width 10.94 in.
Depth 9.84 in.
Height 2.36 in.