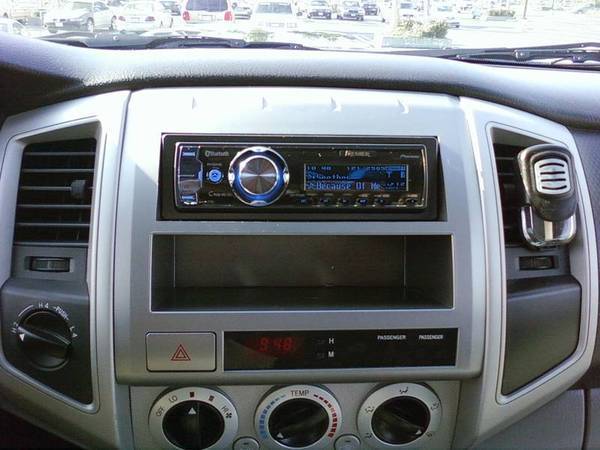 OK I am thinking about upgrading to a double din nav screen so I would like to sell this Pioneer Premier 790BT headunit if anyone wants it. I have had it in my 08 Tacoma for about 10months now and it is awesome. 3 preouts in the rear for 2amps and subs. Connect and control your ipod with included cableI . Full subwoofer control with hi and low pass filters, Blue toother connects your cell phone through your speakers. I would basically remove the entire unit as shown in the picture and unplug the wireharness. So basically everything would be pre wired for you all you would have to do is remove yours plug this one in and tighten 2 screws and you are done.
Dash kit, Headunit, and pre-wired wiring harness will save u time and install fee. Comes with ipod cable and remote control.
The only thing I would ask is that once payment is sent allow me time to order my new one and install it before shipping this one out. maximum 10days I am sure.
$300 or best offer.
Thanks