I am located in Southern California (LA/SGV area). I prefer to deal locally but will ship at buyer's expense.
(4) JAOS VICTRON EXCEL II PRO
16x8 +0 offset (4.5" backspacing)
Made in Japan
Wheels are in excellent condition with the exception of some very minor nicks/blemishes from everyday driving. No centercaps.
SOLD
(24) Chrome Spline Drive ET (extra thread) Closed End Acorn Lug Nuts
Key is included
These are perfect to ensure that you are getting enough turns before torquing down and especially if you are running a small spacer with factory studs.
These are BRAND NEW. I just purchased these and unfortunately they did not fit the holes on my wheels.
$26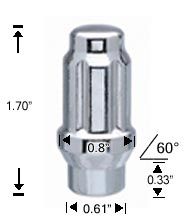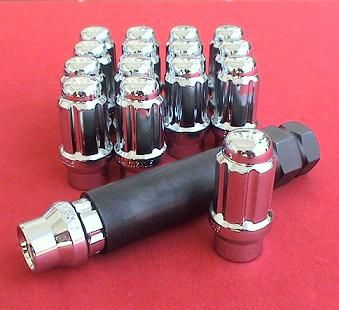 (4) 1.5"
All Pro
Spacers
Hub Centric & Wheel Centric
Used but in excellent condition
$ SOLD