i am selling three tacoma 6 lug wheels. i do have 4 center caps no lugs. i am willing to separate and ship at buys expense. $65 each or $150 for all O.B.O. please buy them.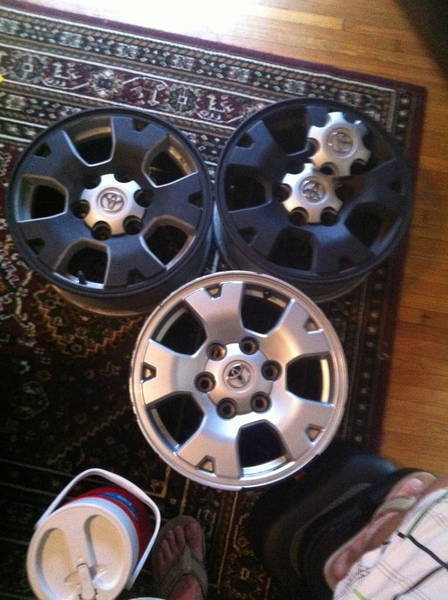 EDIT:silver rim is gone so now I got 2 left! I will sell both for $100 plus shipping!
EDIT2: the extra center cap it gone!