Hey guys, I'm buying some bigger tires today so I'm putting these up for sale.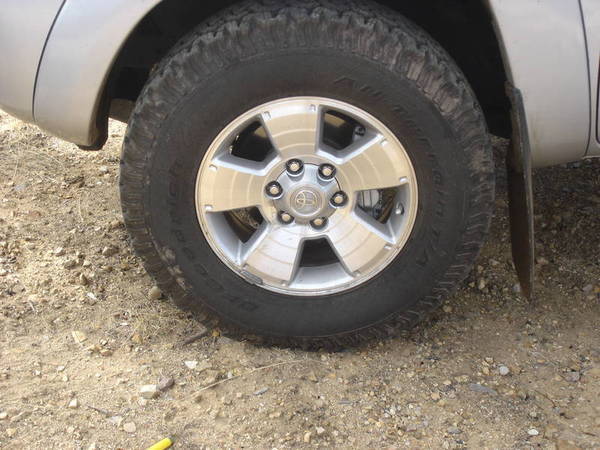 Just the tires not the wheels.
BF Goodrich All Terrain 265/70 17, they are about as big as you can fit with no lift. 85-90% Tread left on them. These are awesome tires I have no complaints, they are about the best all terrain on the market. I just put a lift on my truck so I am getting some bigger ones.
These cost me two hundred each when I bought them brand new.
Again they have 85-90% Tread remaining.
Will Sell for $400 for all 4.
Thats half of new, and they have a ton of tread left on them.
Willing to deliver in central coast California area otherwise this price is without shipping.
If they sell by tuesday 12/30/08 I will deliver anywhere between Santa Maria and The Bay area here in California.
If you think this price is steep MAKE ME AN OFFER.