SOLD

so the gf and i have been talking about buying our own condo for a while and now and it seems that day is coming sooner than expected. most places allow for only 2 cars and having 3, i dont want to risk have one left outside. so up for sale is my 1999 tacoma reg cab prerunner.
will not part out
mods as of 3-11-2012
magnetic gray metallic paint (2nd gen) i think
koyo radiator*
fox extended external res 2.5 coilovers*
camburg 1" UCA with uniball*
brembo brake discs and bendix pads*
265-70-17 bfg a/t
17x7 oem fj cruiser wheels
1" wheel spacers in front
aal rear with bilstein 5100
k&n cold air intake
glass works fenders and bed sides
kobalt tool box
custom front* and rear bumpers.
hella 500 hid conversions*
160k miles
clean title
interior is 7/10 usual wear and dirt.
exterior 8/10- dent on hood
considering these trucks go for $5-6k stock im putting this up for
$7k OBO.
im not in the biggest hurry to sell and lowballers will be put on blast. i can remove the foxes and install donahoe racing 2.5 coilovers non res and drop the price a few hundred.
*- item about 3- 4 months old and bought NEW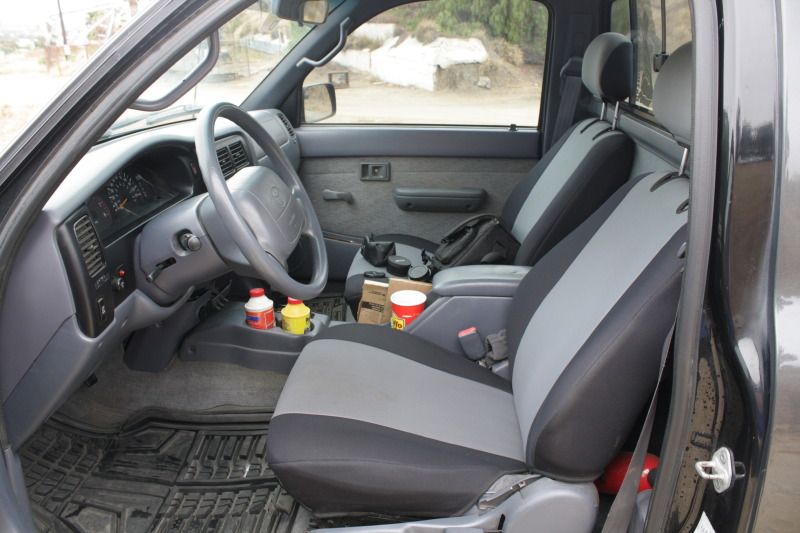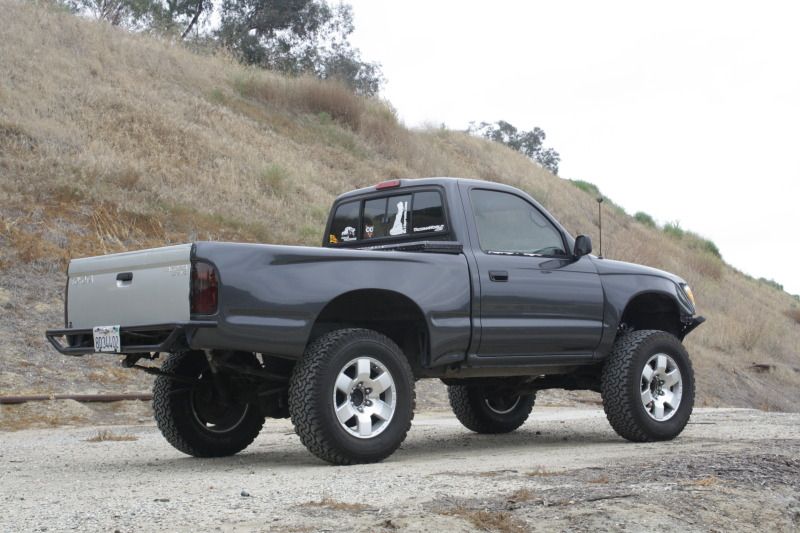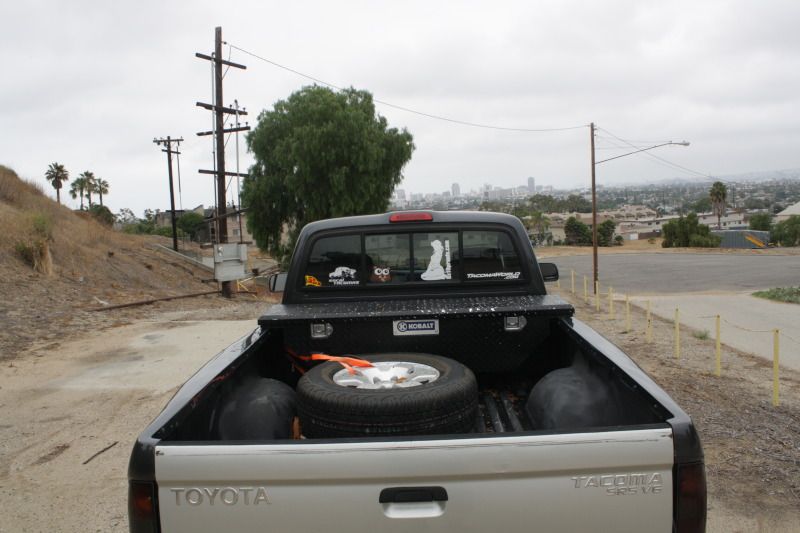 dent on hood