For sale are these TRD Offroad rims. I purchased them from a member about 6 months ago and never mounted them.. (a friend of a friend hooked me up with a good discount on rims). I paid $250 for them.. actually I paid more because I had to drive 120 miles round trip just to pick them up.. so realistically I paid over $300.. obviously I'm not gonna charge you a destination charge like the stealerships
...
So here's the breakdown:
4 - TRD Offroad rims
no tpms
no tires
no shipping
$250 (what I paid in cash)
And here's the pics (sorry I didn't wash them
):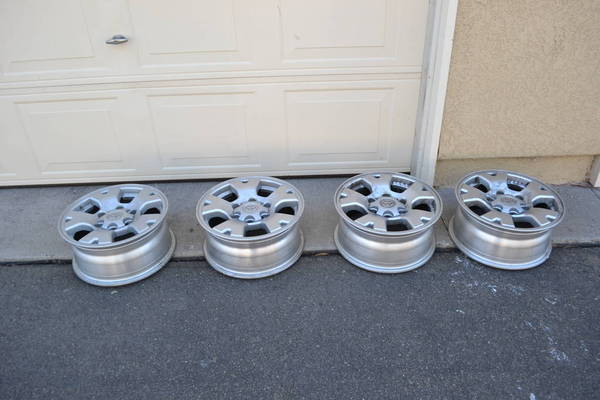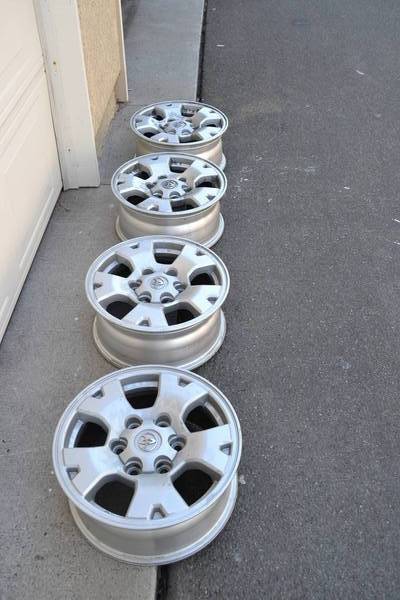 Rim #1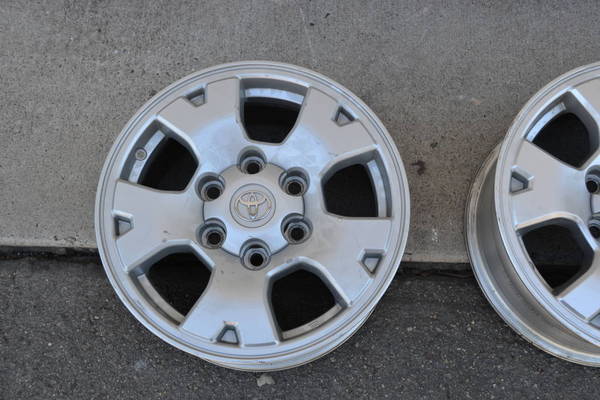 Rim #2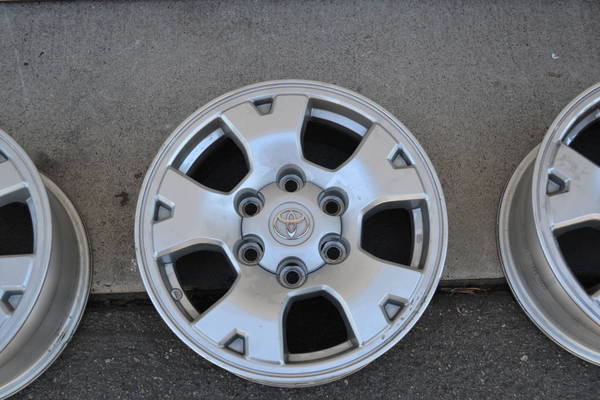 Rim #3
Rim #4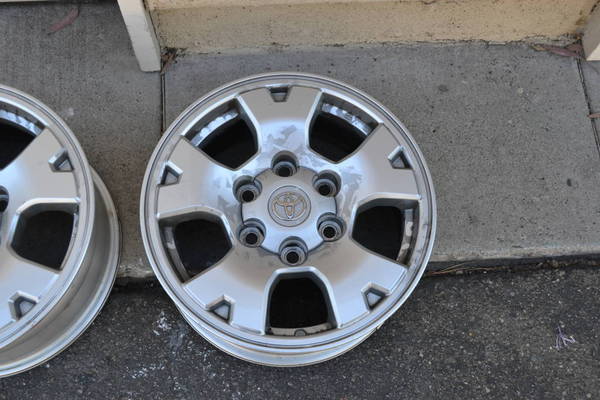 Minor Scrapes (I didn't do them.. bought them that way)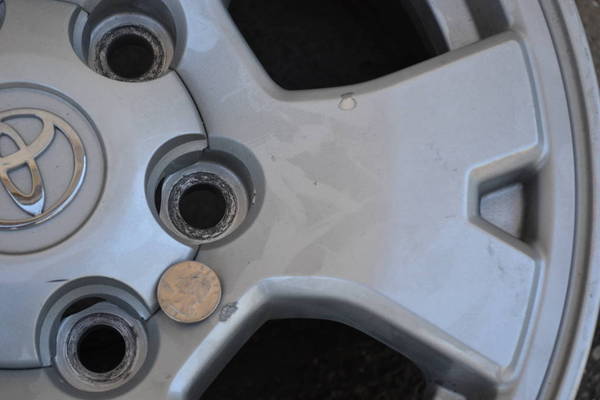 Again, I'd like to keep this sale local (Orange County-ish) and I'm just asking for what I paid (in cash) for these.. I'm not really looking to make any money off of them, but I definitely don't wanna lose money on them.. So thanks for looking and hope to hear from y'all soon!