These are Chrome Eyelids for a 05-09 Toyota Tacoma. I used to have these on my truck before i got my new projector headlights. My new headlights came with a "built-in" eyelid so i decided not to use these chrome ones anymore...
These eyelids literally stick on to the headlight assembly. If you're not a chrome fan, these can also be easily painted!! They will be sent ready to stick on with brand new 3M automotive tape pre-applied. Right eyelid does have a slight scratch (barely noticeable, see picture below)
Here's how they look like once they're installed: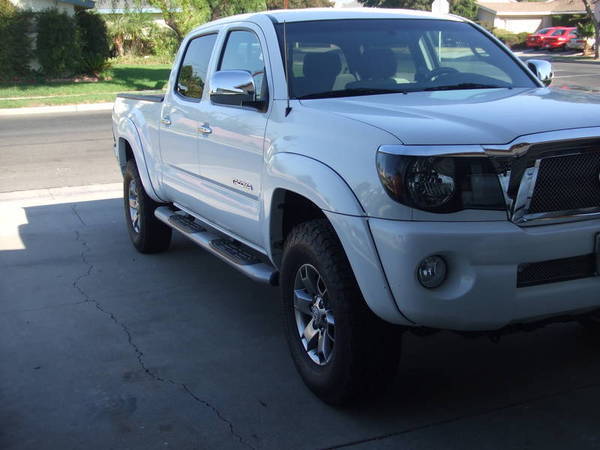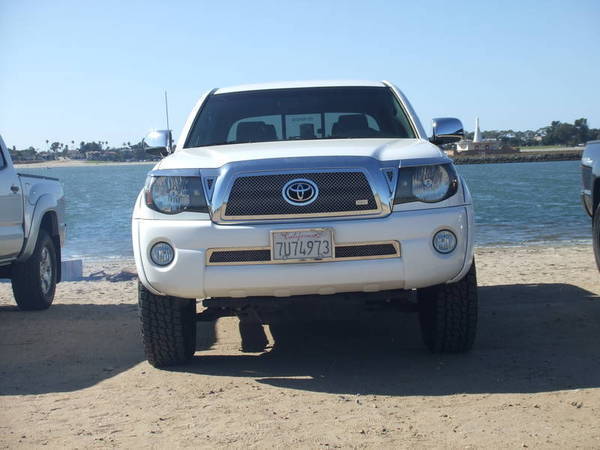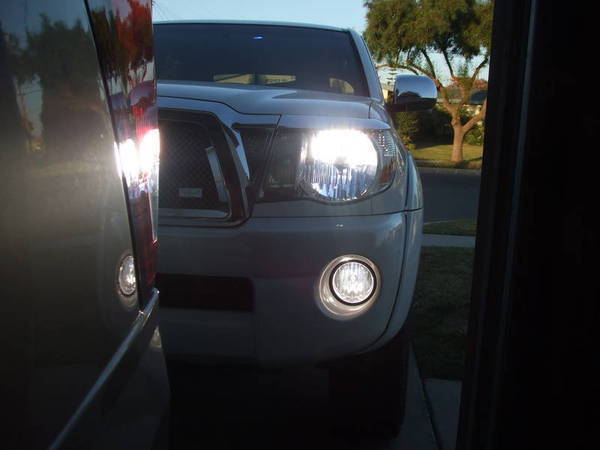 Here's the scratch: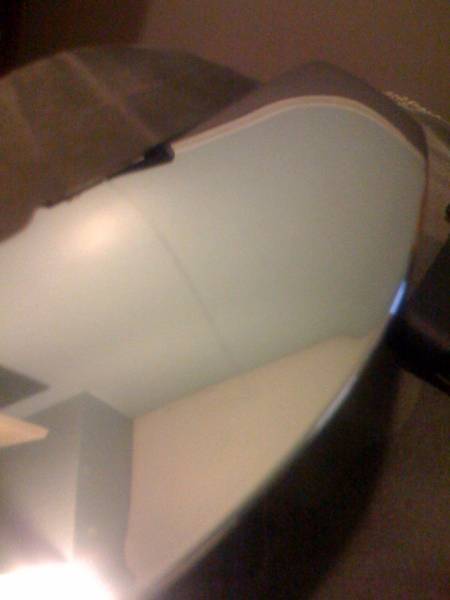 Feel free to ask me any questions....I'm also open to any trades....
EDIT: I decided to throw them on
eBay
...
Bidding starts at only 99 cents!!
Here's a link to the auction listing:
http://cgi.ebay.com/ebaymotors/ws/eB...m=330299333169