PRICE DROP
Original owner. This is the water proof one and it floats. This one has not been in the water though!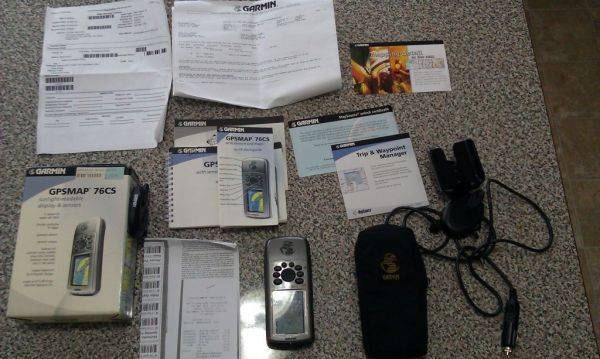 Purchased back in 2005 and have copy of receipt to prove date of purchase.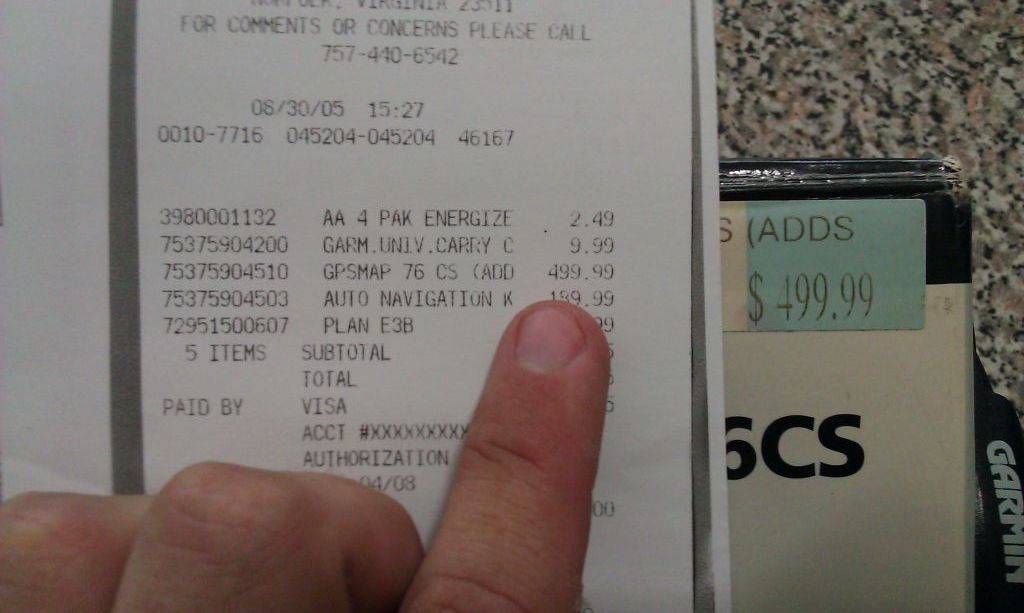 The original one I purchased malfunctioned under warranty and Garmin sent me a brand new one. Serials match paperwork from Garmin: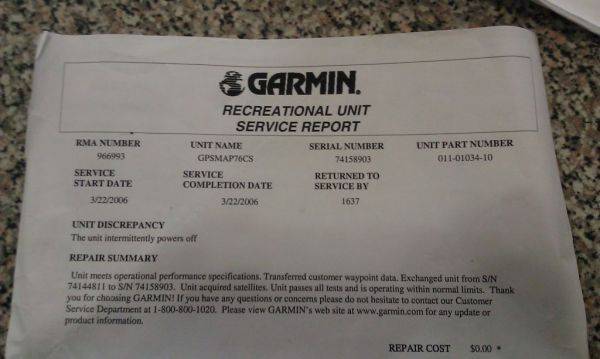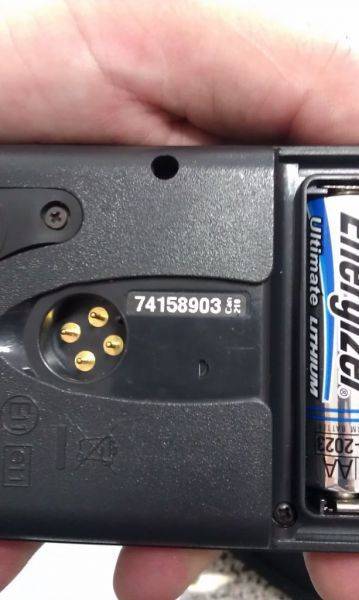 After I got this one I used maybe 3 or four times and then went to Japan for 4 years and it set in storage. This one still has the static cling on the screen that I never removed.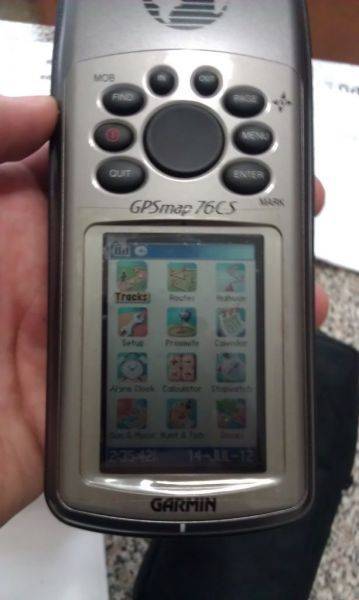 Specs:
General
Recommended Use Hiking,
Marine
Preloaded Maps Alaska,
Canada,
USA,
Central America,
South America,
Mexico
Receiver 12 channel
Interface RTCM SC-104 DGPS,
USB,
Serial,
NMEA 0183
Functions & Services MOB (Man Overboard),
Electronic compass,
Ascent/descent rate,
Elevation
Included Software Garmin Marine Point Database (Americas),
Garmin Americas Autoroute Basemap,
MapSource Trip & Waypoint Manager
Grids Lat/Lon,
UTM,
User,
MGRS,
Loran TDs,
Maidenhead
SBAS WAAS
DGPS DGPS ready
Antenna Built-in
Accuracy Position - 10 ft ( With DGPS ),
Position - 10 ft - 16 ft ( With WAAS ),
Velocity - 0.16 ft/sec,
Position - 49 ft
Update Rate 1/second
Internal Memory 115.0 MB Flash
Features Barometric altimeter
Display
Type LCD - Color
Diagonal Size 2.6 in
Resolution 160 x 240
Display Illumination Yes
Acquisition Times
Warm 15 sec
Cold 45 sec
Navigation
Waypoints 1000.0
Tracks 20.0
Tracklog Points 10000.0
Routes 50.0
Waypoints per route 250.0
Trip Computer Maximum speed,
Sun/moon positions,
Trip distance,
Trip timer,
TracBack,
Sunrise/sunset times,
Average speed
Connections
Connector Type Antenna - MCX,
Serial - USB,
Serial - RS-232
Battery
Type AA type
Required Qty 2.0
Run Time (Up To) 30.0 hour(s)
Miscellaneous
Protection Waterproof
Waterproof Standard IPX7
Included Accessories Lanyard,
PC cable
Dimensions & Weight
Width 2.4 in
Depth 1.3 in
Height 6.1 in
Weight 5.4 oz
Environmental Parameters
Min Operating Temperature 5.0 °F
Max Operating Temperature 158.0 °F
FREE SHIPPING within US
or can meet within 1 hour.
Originally cost $499.00
Selling for $200.00 OBO