I have a brand new set of Forge Tec FT83 rims with Yokohama Avid SUV 275/55R20 tires.
The Forge Tec wheels are a dealer only FORGED aluminum rims that was only dealer installed. This set has never been installed and is still shrink wrapped on the pallet they arrived on ( you can see them sitting behinf the wheel pictured). I only removed the one wheel to take the pics.
They were designed for the FJ Cruiser, but will bolt up to a 6 Lug Tacoma 05+ or 4 runner. They may fit on the earlier tacomas, but I am not totally sure.
They are mounted and balance with TPMS sensors already installed. So it would be a simple bolt up and go.
Here are some pics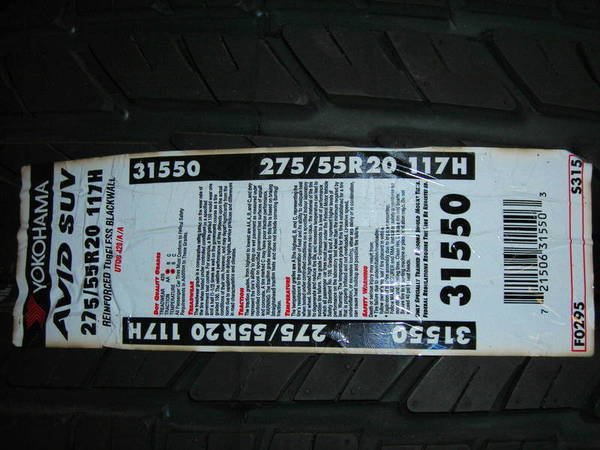 These retail for well over 3,000 installed if you bought them with your truck new.
I am asking 1900 plus shipping for them.
Shoot me a PM if you are interested.
Thanks
Justin