Selling my truck because I don't drive it anymore or take it out.
It does need work. the things it needs are listed in the post towards the end.
2000 Toyota Tacoma
Offer up. No Trades
3.4 v6
180021 miles
TRD offroad with the Diff locker, factory sunroof, Limo Tint all around, Timing belt, water pump, starter was done at 125k miles, O2 and Air Fuel ratio sensor were changed at 130k miles. Oil changes are done at 3500 miles with Mobil 1 synthetic 5w30.
Suspension
-Camburg long travel
-sway a way coilovers (fresh Oil in the shocks)
-sway a way 2x14 rear shocks
Accessories/ add ons
-55w hid headlights
-3 hella 4000 55watt hid
-k&n intake
-spin tech muffler
-4.88 nitro gears set up by ecgs
-corbeau driver seat
-Sony head unit with iPod connector
Needs:
-needs tie rod extension
-front Limit straps
The bad
-needs new motor mounts
-A/C bearing Grind (new bearing is 20 bucks from
autozone
)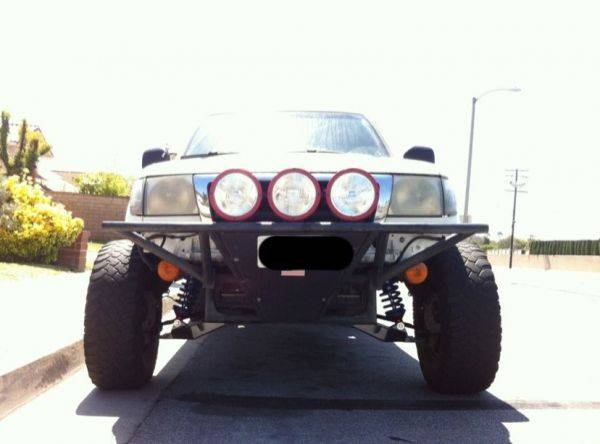 PM me with a number for more pics