So I have some saw's that I don't need anymore. Went a different route with my rear end so these have got to go. I bought them off a member on DR not too long ago and he hadn't run them. (he got them in a trade) I've not run them either but they have definitely been used. I have no clue what the valving is on them. Have good seals, no leaks, and the shafts are in great condition.
I'm looking to get $320 for them.
Or trade for some 2.0x16's or 2.5x16's with cash on top.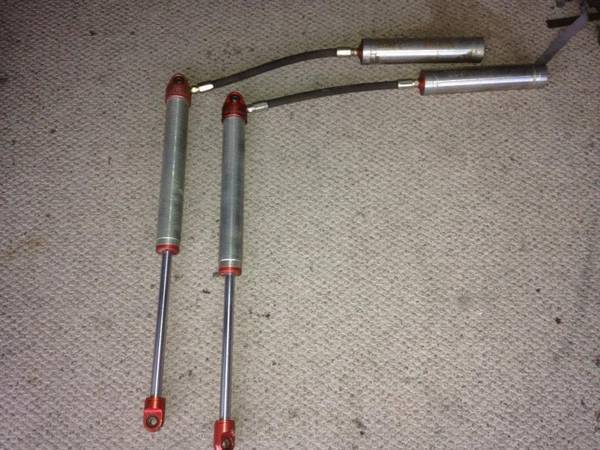 come with misalignment spacers.
I'm located in Yorba Linda so I'm looking for a local pick up or willing to meet half way if in reason. Don't want to deal with shipping.