I may have a line on bulk quantities of Samson Amsteel Blue synthetic winch line...
Trying to gauge interest in winch line setups, winch extensions and pull ropes.
In order to qualify for bulk pricing, I'd need to order a 600 foot spool of line, which in turn would require confirmed orders and deposits from everyone interested.
For those unfamiliar with Amsteel:
http://www.samsonrope.com/index.cfm?rope=192
I could provide Stainless Thimbles Such as this:
Or this:
Or my personal favorite:
Here are a couple of my splices: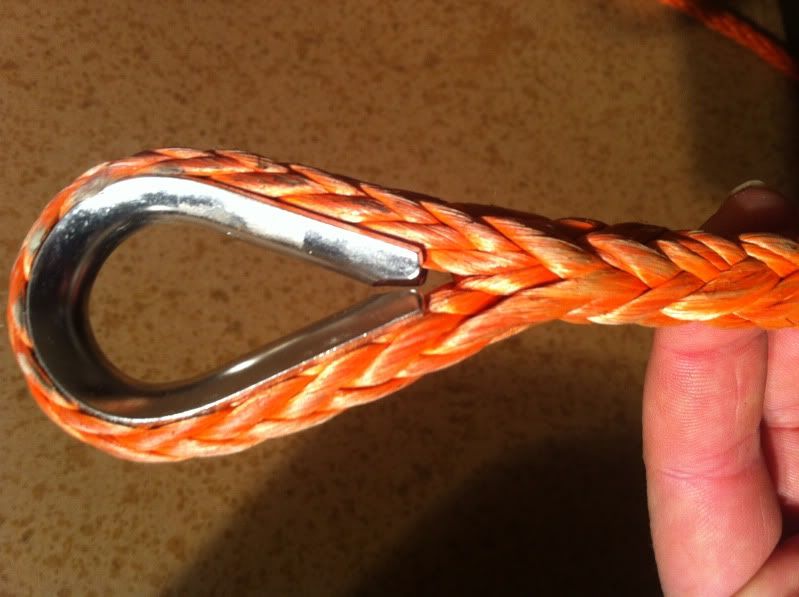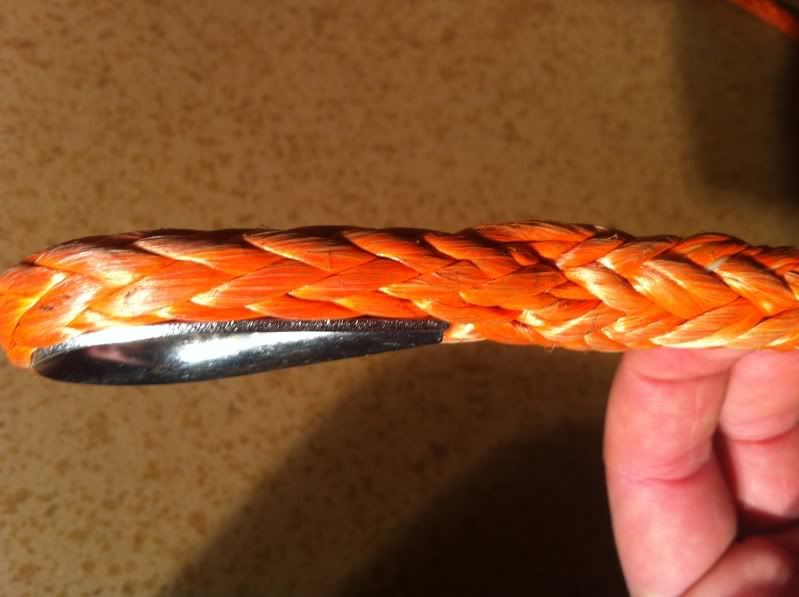 I prefer the "Tuck and Bury" splice over the simple "Eye" splice. Many major manufacturers use the "Eye" splice because it is fast. Both splices are maintain from 90% to 100% of new rope strength; but, I feel as though the "Tuck and Bury" is a much, much more secure splice.
At this point, this is mostly a feeler; I can pretty much splice this line in my sleep and it would be great to hook some fellow TW'ers up with a great deal on SYNTHETIC winch line. Not trying to compete with MasterPull or Viking, just something that I enjoy doing.
Thanks
Jake