I built these as a project. They sound amazing and can get very loud without needing a lot of power. I had them professionally coated with line-x for a sleek, durable finish. They can be used in a wide array of applications. They are easy to set up, making it easy to take them out camping or for other occasions. You can put a full range signal to them without a problem. The crossovers are high end and hand built. Every part of each tower is carefully calculated. They can be used with or without the tripod stands. They are truly one of a kind.
YOU CAN HOOK THEM UP TO YOUR 2 OR 4 CHANNEL CAR AUDIO AMP AND PLAY THEM FROM YOUR TRUCK STEREO VERY EASILY.
If you want to have the loudest, best sounding stereo at any campsite, these are the speakers for you.
Each tower has an impedance of 4ohms. 120w continuous power, recommended. 200w maximum.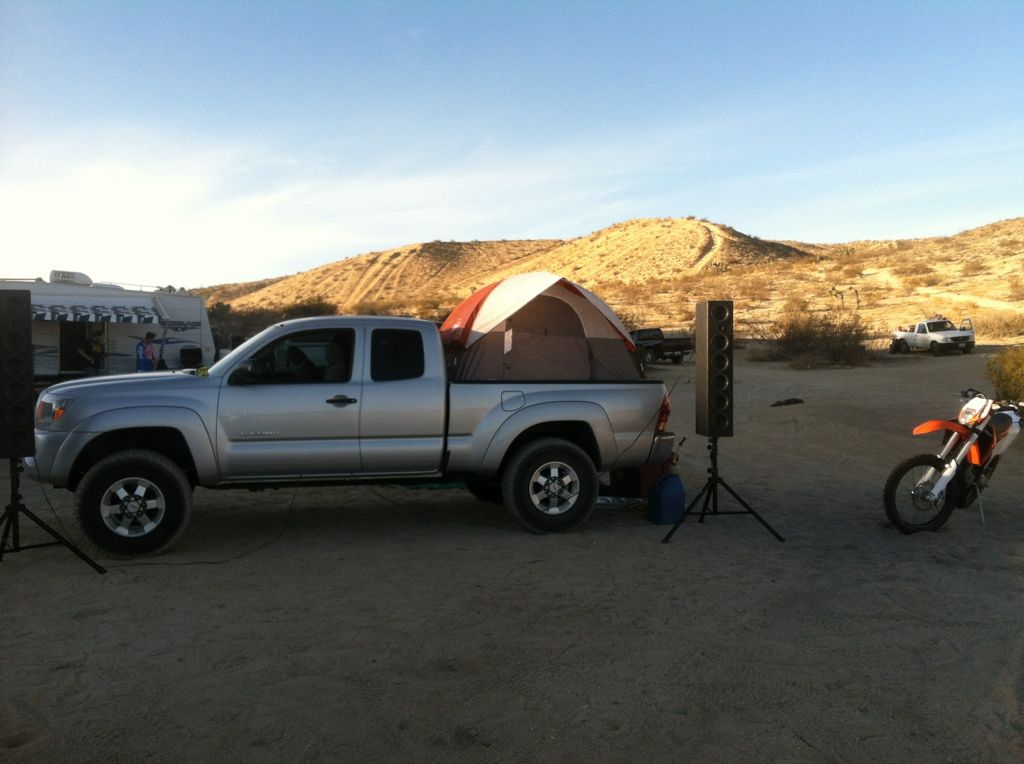 Video taken standing roughly 200yds away. Still perfectly audible. I was told they could be heard from up to 3 miles away.
Asking price is $400 and I will not ship these speakers.
Willing to negotiate on price, these MUST GO.