Warn M-8000 Winch $550 obo
Used and dirty but works like a charm, took off my Jeep to replace with larger winch. New is $650 (plus tax and shipping), will sell for $550. Comes with 100 ft of wire cable, relay control box, power cables, controller, etc. Everything you need to wire it up and go. Winch is on the deck ready to go. Garentee to work or money back!!!
Rigid 20" E Series LED combo Spot/Flood light $550 obo
Used Rigid Industries 20" E Series combo Spot/Flood LED light. Light and harness are used but work. Harness has been cut where the preview owner soldered in the switch but is 95% the stock length. Comes with stock harness, relay, new Rigid switch (from other rigid light I have and didnt use the switch) and mounting legs. Garentee light works or money back.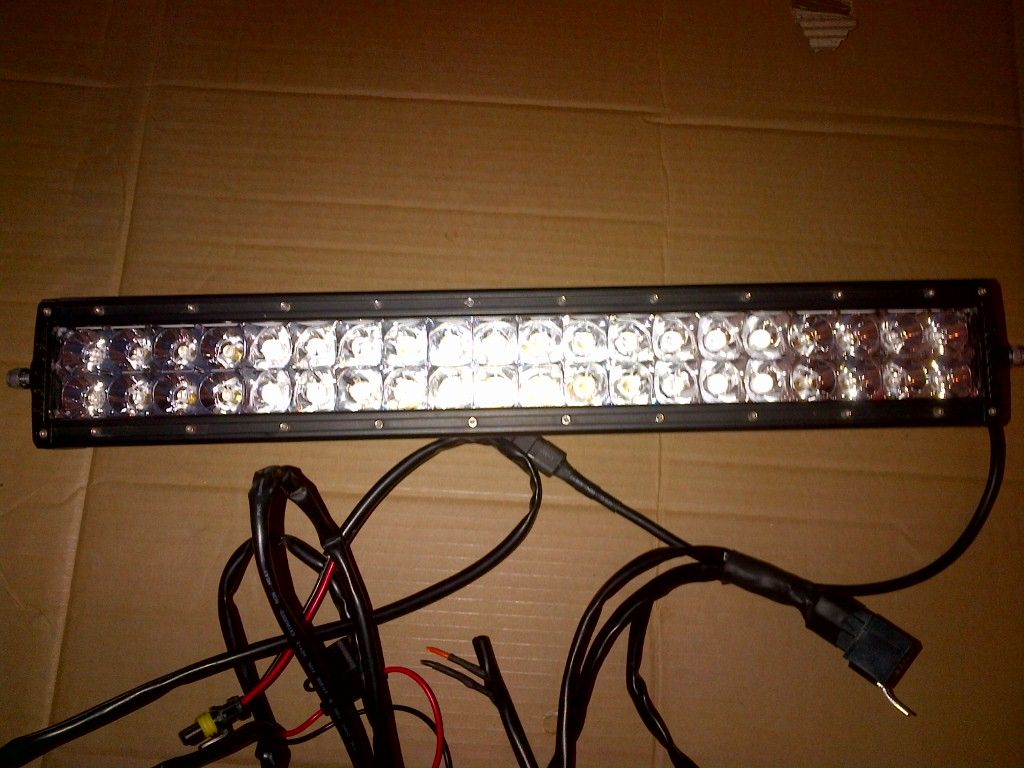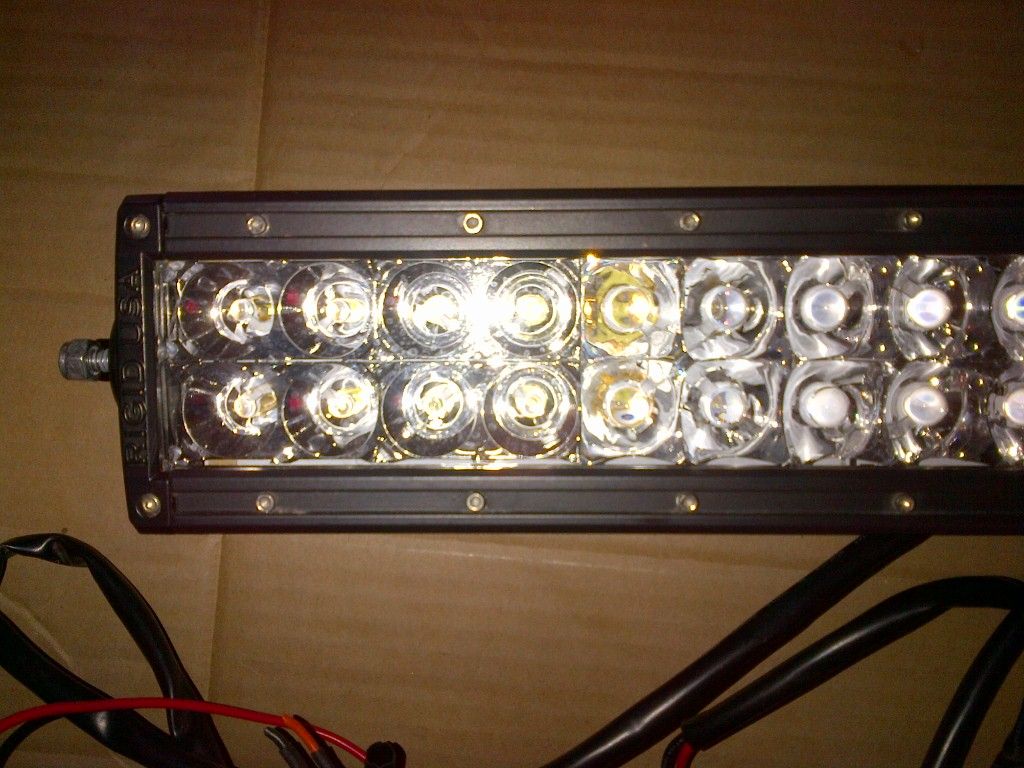 Where old switch was cut off.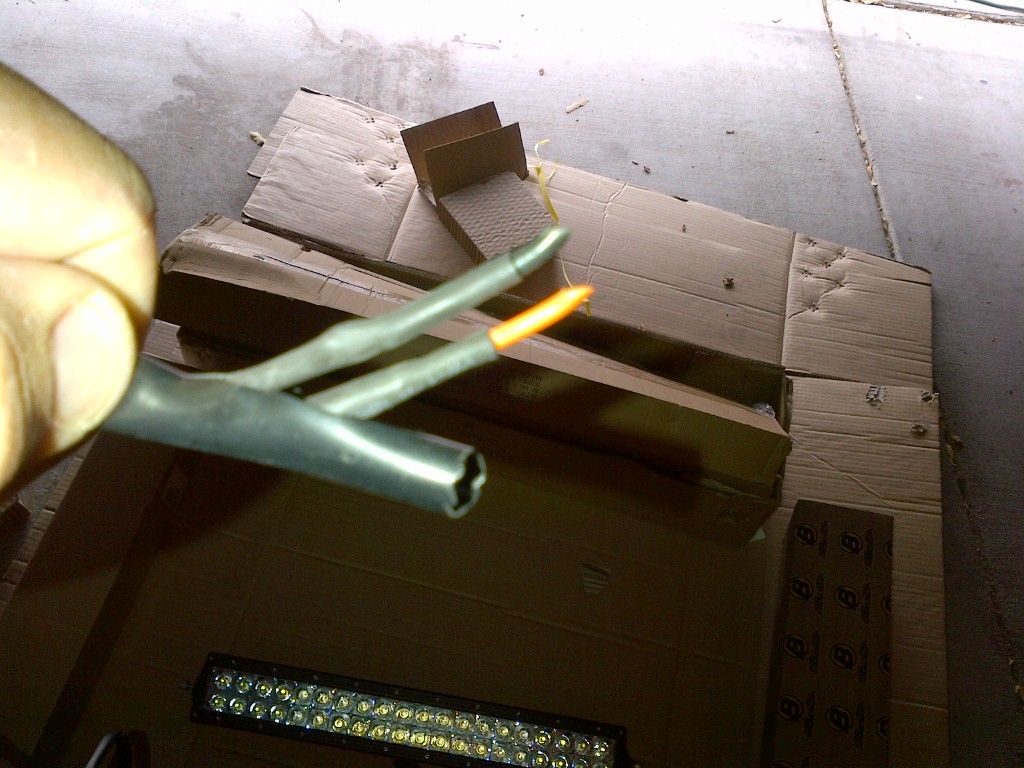 4 TRD IVAN STEWART 16x8 6 lug rims $400 obo
Used and scratched from offroading but no bends or dents. Would make a great second/winter set of rims. These sell for $250+ each new if you can find them. They have 4.5 or 4.25" backspacing so they are great for anyone wanting to run larger tires. Has center caps, special TRD lug nuts, and wrench included.
16x8 black rim $50
Was used as a spare by me and previously by another TW member who I bought it from. Scratches from general use, rim is straight and true.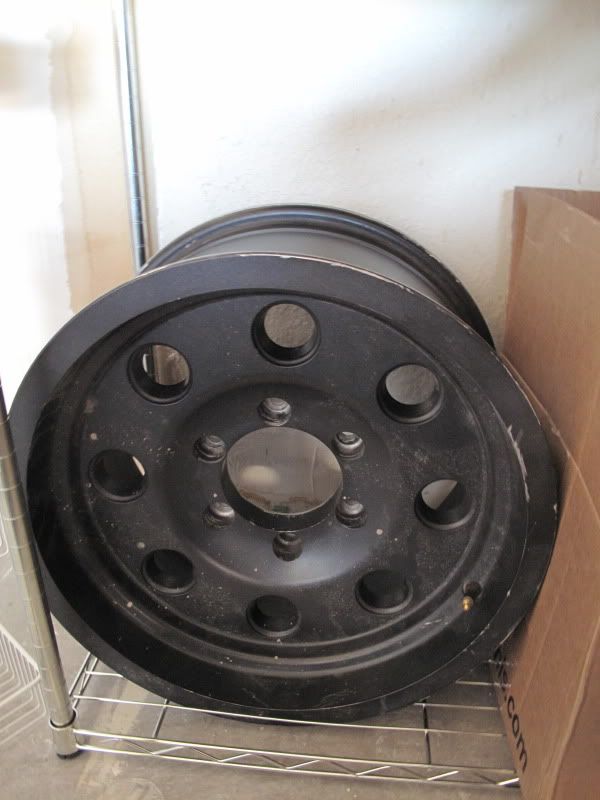 Please PM me or TEXT me at 757-544-0036. I am negotiable, just want the items gone so willing to make deals.
BUMP BUMP BUMP.. If no one wants any of these they are going up on craigslist, thought I would give the tacoma guys first shot. Make me an offer, I am easy, I just want to move them.