Text me for a fast response!! 2075908002!
I work at a body shop and as you can tell by the pictures, i work on a lot of Toyota's / Tacoma's and other vehicles. All emblems are in good condition. Couple have a small crack between the m and the a but its not noticeable.
Taco emblems & SR5 10$ each plus 2 bucks shipping
Other emblems 6 dollars each plus 2 bucks shipping.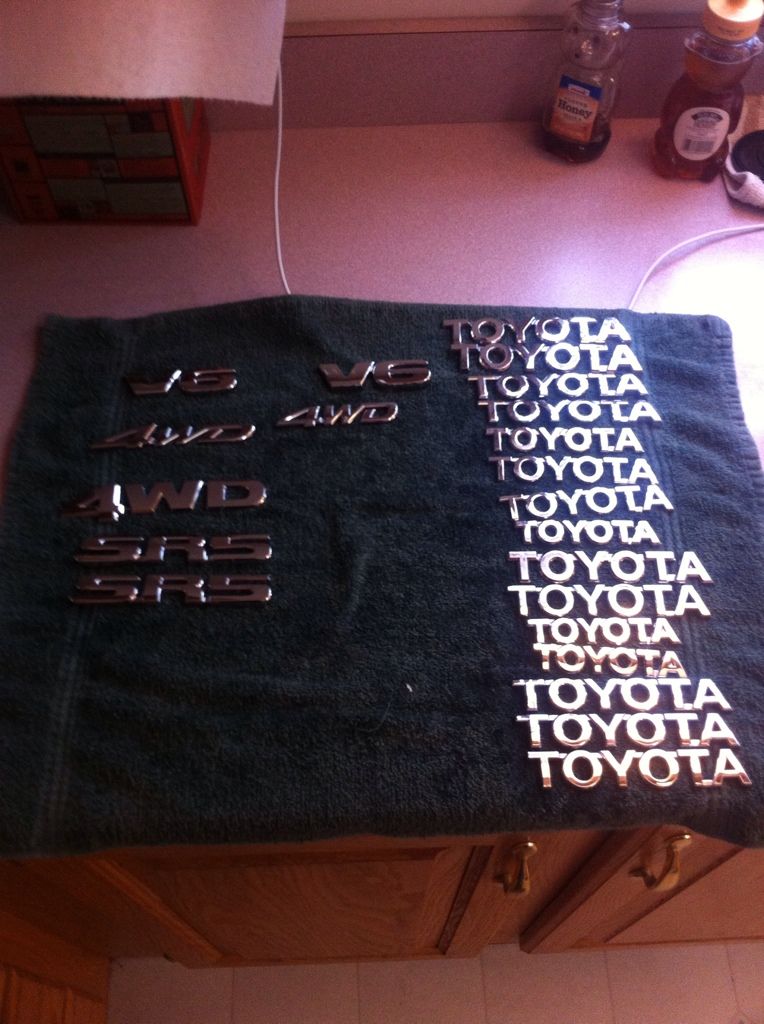 If you buy multiple emblems it is .50 cents shipping after the first for each additional.
willing to knock a little off if you buy more then one as well.
Can also gold plate them if you wanted. PM me if interested in that.
I have a ton of emblems for different vehicles also. Ask and i probably have it. There are a lot of different styles of the 4x4 emblem. Honda, nissan, ford, chevy all sell them. So if your looking for a different style let me know.
looking to get these sold quick. Usually sell on
ebay
, but would rather not pay the sellers fees if i don't have to. You guys are getting them cheaper because of that!