Most of these are 3rd gen 4runner parts, but I figured I'd throw it up over here as well as some of you have 3rd gens too. Some parts like the skid and tow hook can be used on 1st gens.
All prices are
OBO
as well. Please don't hesitate to throw out a reasonable price, as the worst I can do is reply with a price I'm more comfortable with. All items are located in Santa Cruz, CA.
2000 Factory Roof Rack. It consists of the two rails and the two larger cross bars. It is missing the 3 smaller cross bars, but many people prefer it without them. It has all bolts and end caps. The rear crossbar is a bit rusted and the molding is a little wrinkly. Nothing a good coat of paint will cure. I may be able to source the 3 small cross bars for an additional amount.
$100 + shipping
2000 SR5 Black Textured Fender Flares. I have a full set of the black textured fender flares. They have all mounting hardware. The front passenger flare is a bit twisted, but should straighten out with a heat gun and some love. Otherwise they are in good shape.
$180 + shipping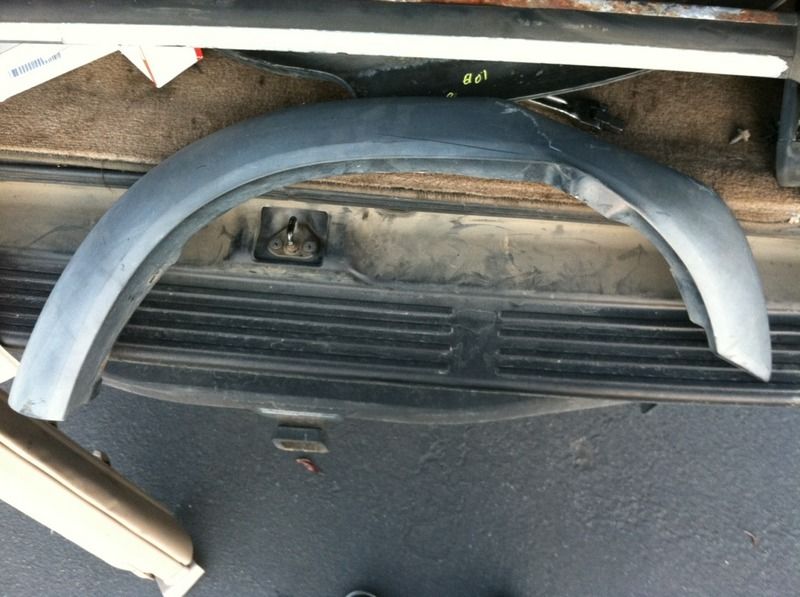 2000 Oak (tan) Cargo Cover. I have a square ended tan cargo cover that is in great shape. It extends and retracts easily and no tears at all.
$120 + shipping
Factory front tow hook for a 3rd Gen. Does not come with the bolts.
$20 Shipped
2000 Limited Fat Lip Front Bumper. The bumper was plasti-dipped then spray painted with gloss black. Some small "chips" out of the paint, but otherwise in good condition. It is the Topaz Metallic color under and can converted back to that color. Not damage will be done by the plasti-dip/spray paint. It also comes with a set of factory fog lights. The driver's side was cut by the PO and crimped back together, so no quick connect. I can include the turn signals as well.
$225 + shipping
*I will sell the fog lights separate if I have a buyer for the bumper*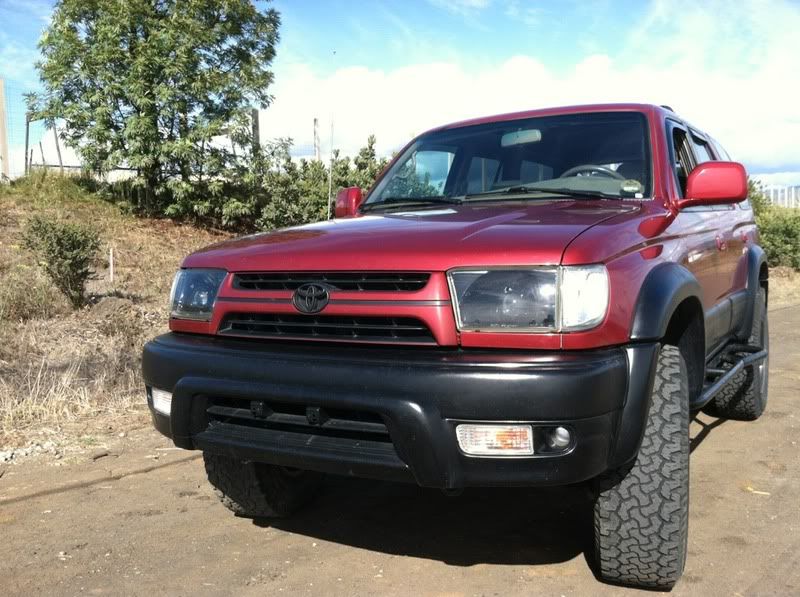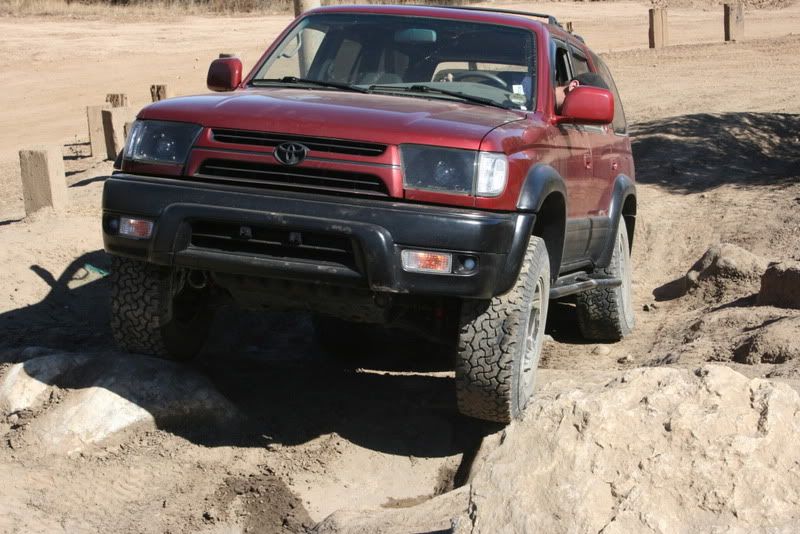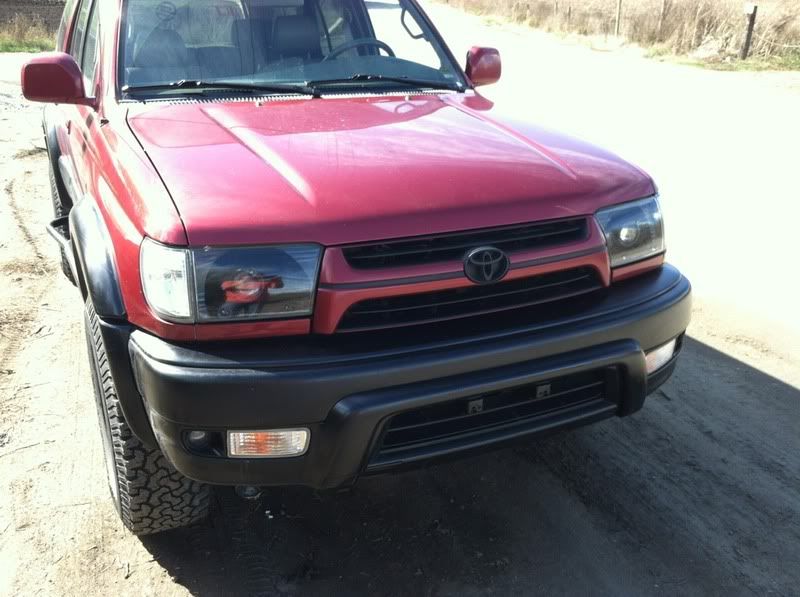 Stock 3rd gen skid plates. They are in good shape with no rust and aren't bent. Took them off because I got a Budbuilt. $60 + shipping.
Best pic I have right now.