[/IMG]Hello Guys....
***** First Off****** I know i need to post photos and i promise too as soon as i get off work this afternoon.
Up for sale is just about complete system. Decided to stick with my Ham Radios...lol
-Pioneer AVH 4400bh installed less than a week...with everything...dash kit wiring harness...dvd overide....original box....Parrot bluetooth...EVERYTHING LIKE NEW.
-Ipod/Iphone cable
- 32gb gen 3 ipod touch
-New in Box set of Image Dynamics CTX 6.5cs components
-New in box set of Image Dynamics CTX 6.5 Coaxials
thoose never installed.....
Now if your a fellow ham radio guy ill trade straight up for kenwood ts-480hx....If Not
All Yours For:
675.00 Plus Shipping from NJ or Pick Up.....Price Firm. Would like to try and sell all togther first.
Pics will be up today after 2....Thanks
Either get ahold of me here or email me
directly...gt500shelby12@gmail.com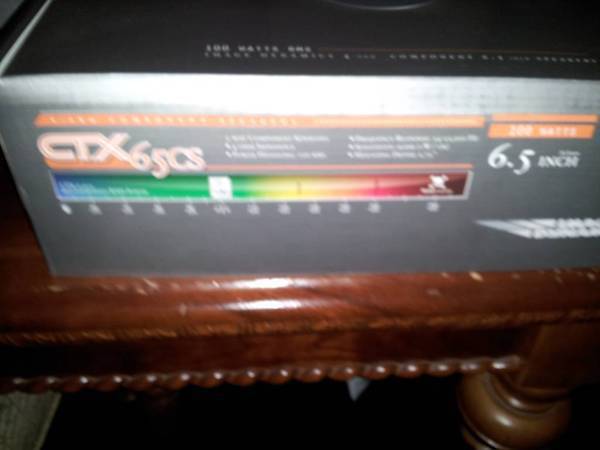 Can provide others if neede to you personnally....Thanks Sorry for delay. Work has been crazy.