SOLD! SOLD! SOLD!
I have a Go-Light that i dont use and has never been used only for testing the light, it sits in my closet and has no use i have to many lights on my truck and dont need this one. Grest for you Hunters. Im looking for $100 + $10 Shipping All specs Can be found at the link provided
http://magnalight.com/p-112-golight-...etic-shoe.aspx
Features and Specifications:
Exclusive Cr5 Pentabeam™ Technology
Remote Controlled Operation
370° Rotation x 135° Tilt
400,000 Candle Power, 5.5 Amps
UV Ray and Saltwater Resistant
Weatherproof for Land and Sea Applications
Permanent-Mount and Portable-Mount Options
Unit Size: 7" x 7" x 8"
Contents:
Golight Remote Controlled Searchlight
Programmable Wireless Remote
Suction Cup & Magnetic Mount Shoe
15' Cord with Cigarette Plug for 12v DC
Pic 1 Whats in the box Comes with a light cover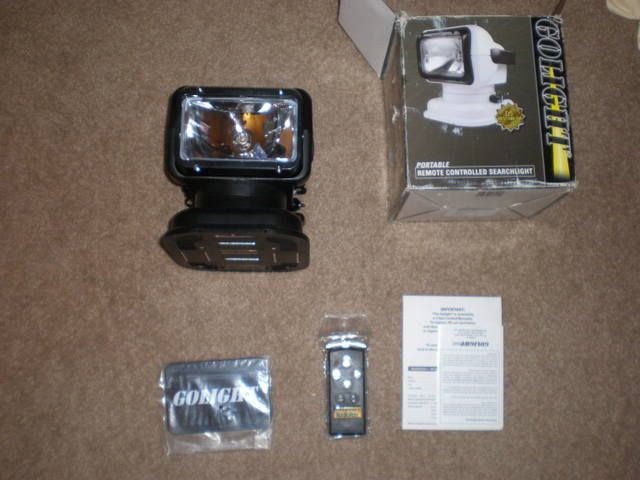 Pic 2 Light lit up for test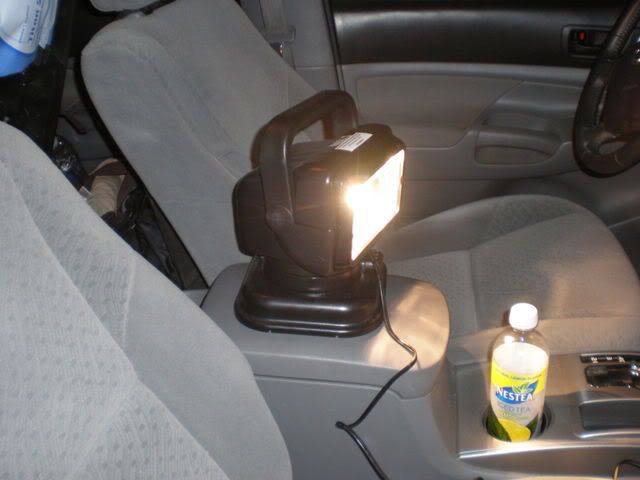 Pic without flash