Howdy TW, never thought I'd be one to post a For Sale ad but I am looking to sell my baby..
WHY:
I'm posting as a feeler mostly because this isn't necessary but def want to move onto a car. Where I'm stationed at with the military is pretty isolated and I can't wheel this thing nor use it as a daily driver so I have to man up and put life first unfortunately. Training is picking up for me and I can't appreciate this truck as much as someone else can. I put a lot of money, time and tears into this girl (her name is Tiffany, she's cute and sassy
)
Going to throw this one to y'all first,
The True Tacoma Enthusiasts
(don't make me go to CL)
Onto the beauty..
WHAT:
Lunar Mist 2003 Toyota Tacoma V6 SR5 4x4 Double Cab
89,174 miles
PARTS:
6" Fabtech Lift,
All-Pro
3" Rear Leafs, 18x9 Fuel Maverick matte black -12mm offset, 295/70/R18 Nitto Trail Grappler M/T (%70 tread left), Cold Air intake,
URD
o2 Sim, Carrier bearing drop kit, Front Bumper Fog Lights, Bed liner, Front Window Tinting (matches rear/still legal), Window Rain Visors, TRD Skid Plate. Have receipts for everything ($5k+..)
MAINTENANCE:
Oil Changed/Tires Rotated every 4,000 miles (have mileage charts if you want) Will change oil again on my dime prior to sale, Transmission Fluid @79,876 / Shocks, Lift Kit, Alignment @86,536 / Wheels, Tires @88,115 / All-Pro Leafs @88,748
CONS
(if you can call them that):

Deleted Catalytic Converter
. I had a straight pipe installed where the cats used to be because a) I don't have emission testing b) they needed replacing ($800/piece) c) Doesn't affect noise d) Drives/idles smoother (especially at higher RPM there is no 'lagging') I installed the URD o2 sim to remove the CEL (still allows other codes to throw, just not the rear o2 sensor) so the dash is flawless.
Rebuilt from salvage title
. Bought from a mechanic who came across this truck from the original owner (I'm the 2nd) who got swiped in the bed but couldn't afford payments. Took the salvage title, sold to mechanic, fixed the bed and resold to me. Simple as that. Looks brand new. As you all know how reliable these vehicles are, I got the truck for a decent price and have super cheap insurance payments because of it. With that said, I refuse to waiver on price simply because of rebuilt from salvage. In this economy, this is a steal for future buyers.
PRICE:
KBB says for my vehicle (excluding salvage title) that Good is 10,500. Excellent is 15,500. I think it's in excellent condition. (see below pics and tell me if you think I shouldn't be biased) With that said, and how much my lift/tires/wheels/installation cost. I am posting at
$15,000 OBO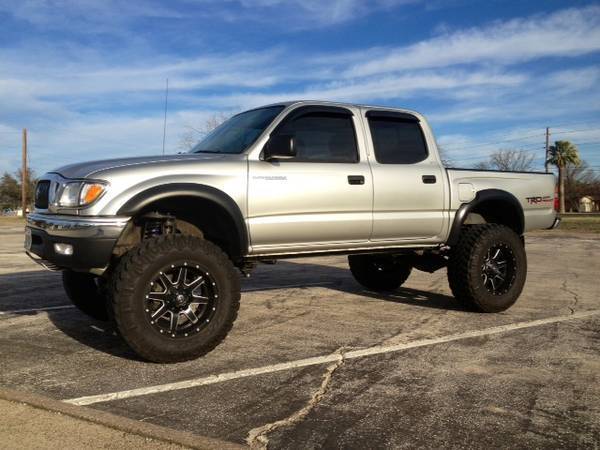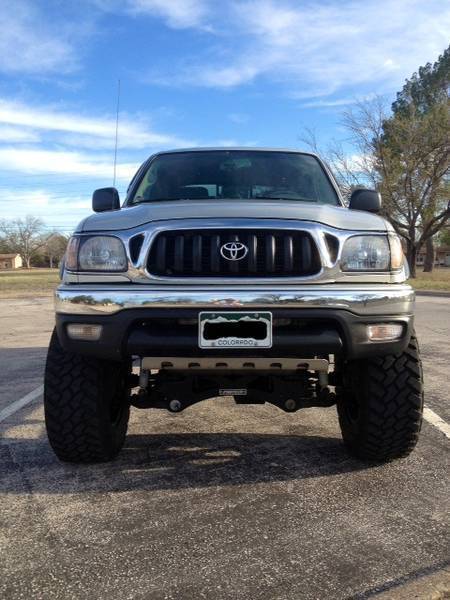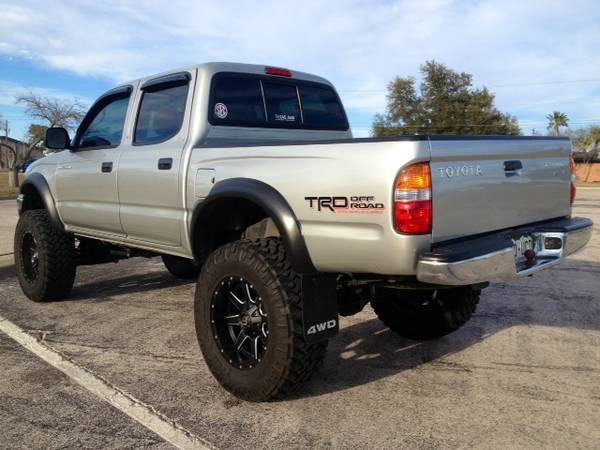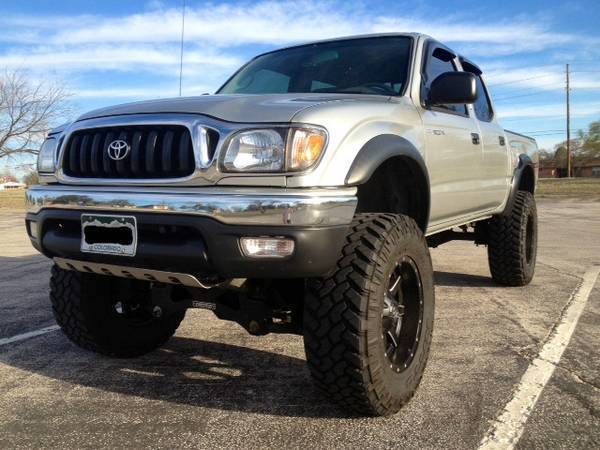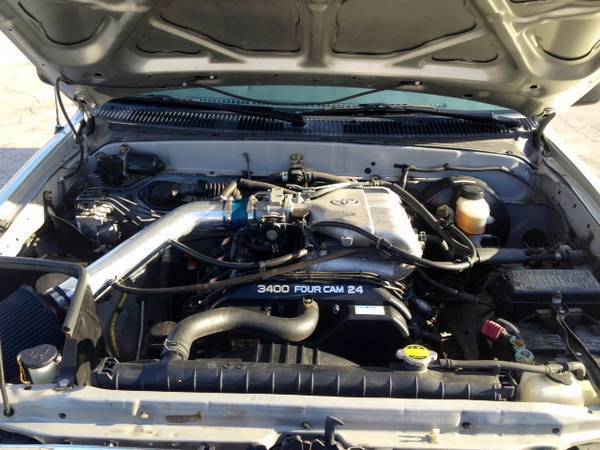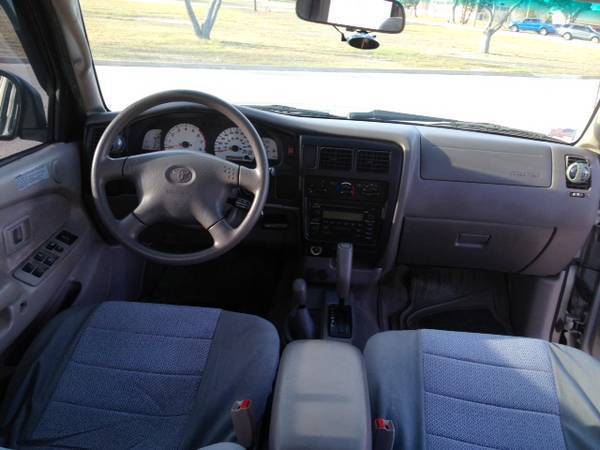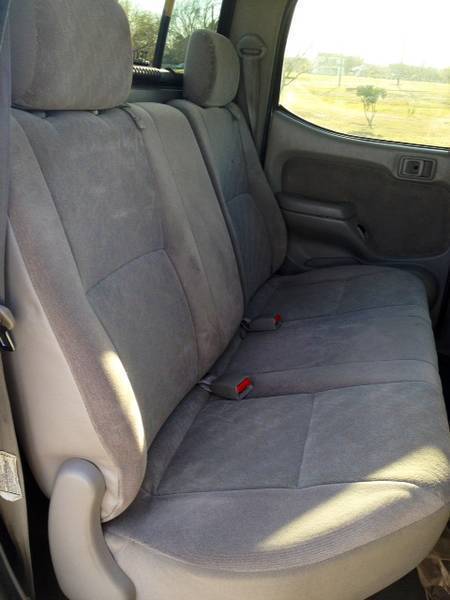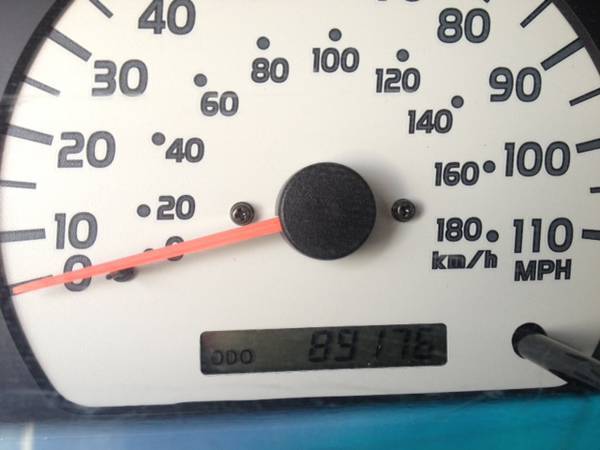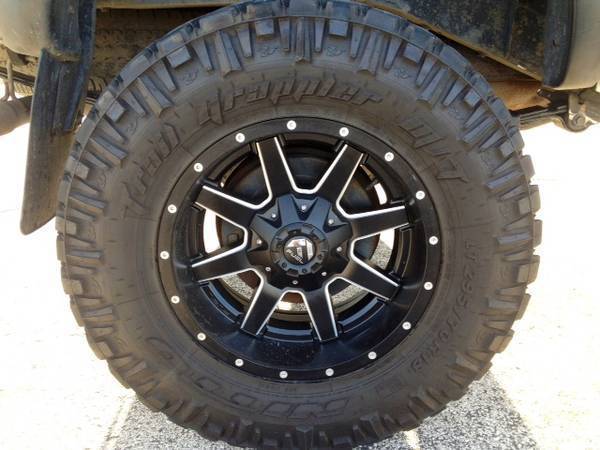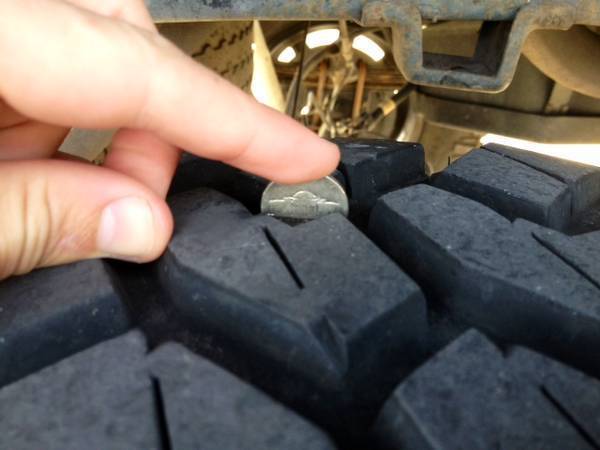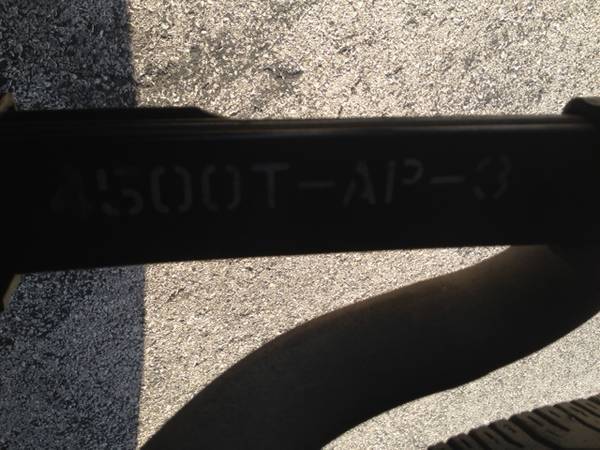 Thanks for Looking,
Drew