All Items are located in Oakland, CA. Shipping extra unless noted.
VIAIR On Board Air System ( Up to 35" Tires )
SOLD FTF
Used a few months, in excellent condition. Coiled air hose is included ( not pictured )
From
Amazon
:
http://www.amazon.com/VIAIR-Heavy-Du...keywords=Viair
Quote:
VIAIR's Heavy Duty Onboard Air System (OAS) is an all-in-one compressed air solution designed to work in conjunction with the vehicle it is mounted on. Included with this unit is a 150 PSI, 33% duty cycle VIAIR 400C compressor, a 2.5 gallon air tank, and all components needed to install a working system capable of inflating tires up to 35". This significant compression ability, along with the system's included pressure switch, multiple ¼" NPT port openings and more make it the perfect solution for users who need to go mobile with their pneumatic tool set.
Compression for Most Heavy-duty Applications
Rated for inflation of up to 35" tires, as well as a variety of pneumatic tools, VIAIR's Heavy Duty OAS is a match for most compression applications faced. The system is designed to be mounted on compatible vehicles, effectively creating a pneumatic workshop on wheels. Supplied components/features include a 33% duty cycle 400C compressor with 150 PSI capabilities, a 2.5 gallon air tank, a pressure switch with relay, a dash panel gauge with on/off switch and a variety of additional components needed to install the working system in your vehicle. With 2.54 CFM maximum flow, this is one of the fastest onboard air systems on the market today.


150 PSI of on vehicle power with a 2.54 CFM maximum flow.
View larger.

Everything you need right out of the box to turn your vehicle into a mobile repair shop of pneumatic tools.
View larger.

Easy to mount and configure for different uses.
View larger.
System Specifications

Motor voltage - 12 volt
Motor type - Permanent magnetic
Max. duty cycle: 33% @ 100 PSI
Max. working pressure - 150 PSI
Max. Amp draw - 26 Amps
Max. ambient temperature - 158°F
Min. ambient temperature - -40°F
CFM @ 0 PSI - 2.54
¼" NPT intake port

Did these a while ago, but don't want to deal with it at the moment as it's hard for me to remove the lights and all that.
Aftermarket black housing headlights
Ebay
kit H4 Projector Kit w/Halo Bi-Xenon ( Hi/Lo beam )
35 Watt Slim Ballast HID Kit
Lights were done with butyl rubber.
Work that needs to be done:
Passenger Side has some leak somewhere.
Passenger side projector needs to be re-aligned. ( slightly off/tilted )
Missing a metal clip for the lower mount.
ALL Mounting tabs are intact.
Projectors use D2S bulbs I believe.
4300K Color.
$250 Shipped. CONUS.
Lit Up: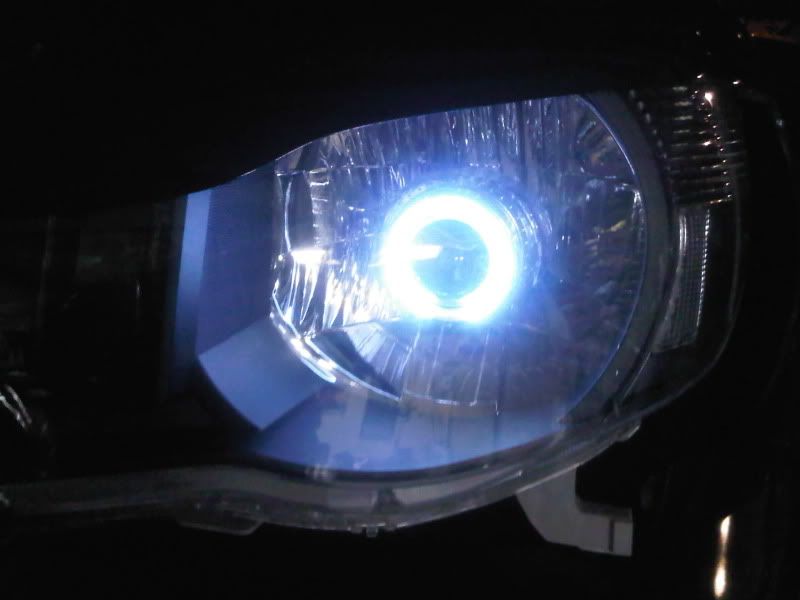 I have 1 Pelican 1780 Cases, It is USED and held medical equipment prior. There is NO FOAM. This unit has an puncture on one side.
One case has been modified with eyelets inside to tie down cargo & has legs that attach to the lid to make it into a table.
These cases are strong and able to carry a ton of gear, Great for putting on roof racks or in SUV / Trucks for travel or gear storage.
Description from Pelican:
http://www.pelican-case.com/1780.htm...FSmCQgodUjwAbA
1780 Transport Case - Black The new class of XXL Pelican Transport Cases
50/50 lid-to-base ratio for easy loading
Completely detachable lid for full access
Watertight, crushproof, and dust proof
Easy open Double Throw latches
Open cell core with solid wall design - strong, light weight
O-ring seal
Automatic Pressure Equalization Valve
Fold down handles
Stainless steel padlock protectors
4 strong polyurethane wheels with stainless steel bearings
Contents not included
Unconditional Lifetime Guarantee of Excellence
$120 for the modified one

I'm Located in Oakland, CA
Quote:
Interior (l/w/d)
42" x 22" x 15.1"
Exterior (l/w/d)
44.9" x 25.32" x 16.5"
Dimensions
Buoyancy Max
500 lbs
Range Temp
-10 / 210 °F
Lid / Case Depth
7.58" / 7.3"
Weight
49 lbs (with foam)
38.4 lbs (w/o foam)
Foam Set
1781 1782 Pick 'N' Pluck™
Certificates
Def Stan 81-41/STANAG 4280
Special Features
Wheels (4)