Memorial Day sale! 10% off if you order today. Good for the next 24hrs


Well we had a successful 1st group buy, and #2 is well on its way. I figured I need a Non group buy thread that will always be updated with the latest info and what not. I'm not sure when the next group buy will be, but i will always be taken orders from here.
Specs-
-3/16" steel flat bar
-1.5" .095 tubing
-Waterproof black canvas
-Heavy duty nylon thread (all double and triple stitched)
-Can be dissembled for shipping and storage (fits in a 60"x12"x24" box)
-mounts to bed with 4 Included bedrail clamps
- frame would be unpainted
-Optional LED overhead lighting
-Optional LED third brake light
-front and back windows
-All hardware included
-back fully opens with zipper
-frame weights 70-80 lbs
The frame is made specifically for your 1st or 2nd gen tacoma, all made to order so if you want yours higher/lower or whatever you just say the word. Shown below is a 2nd gen DCSB frame with the optional cross bars. The crossbars add rigidity and allow you to mount stuff to the top such as RTTs, baskets, ski/bike racks etc....
The frame hoops and crossbars slide into machined sleeves machined within .001" so when its all put together it is totally solid.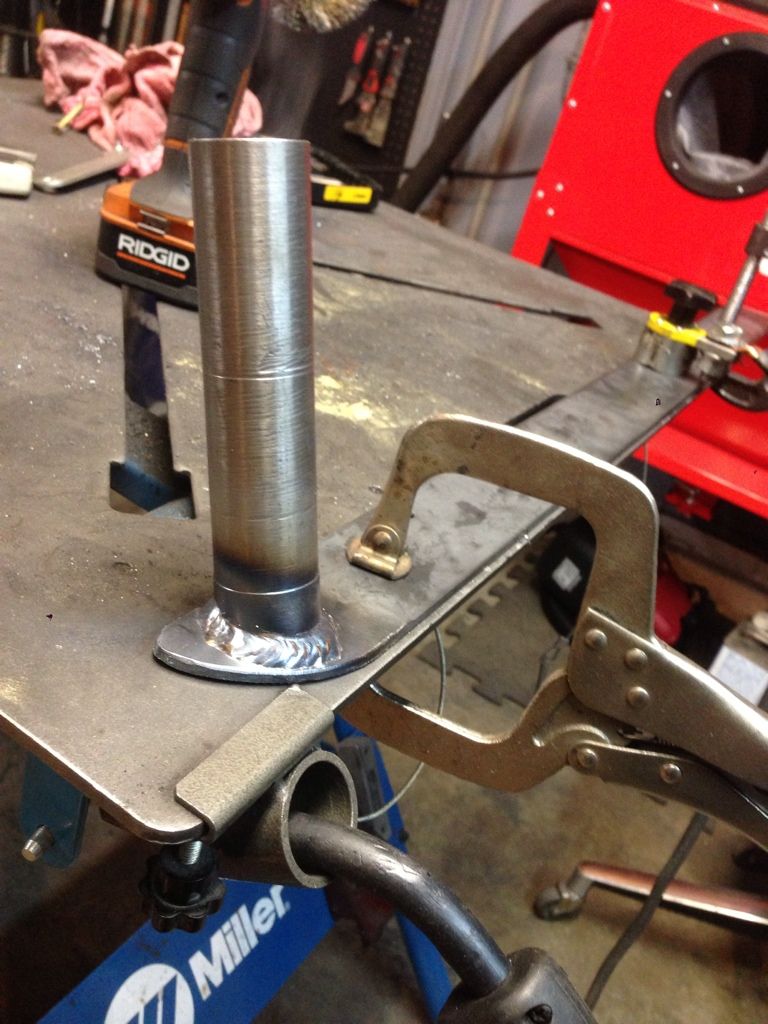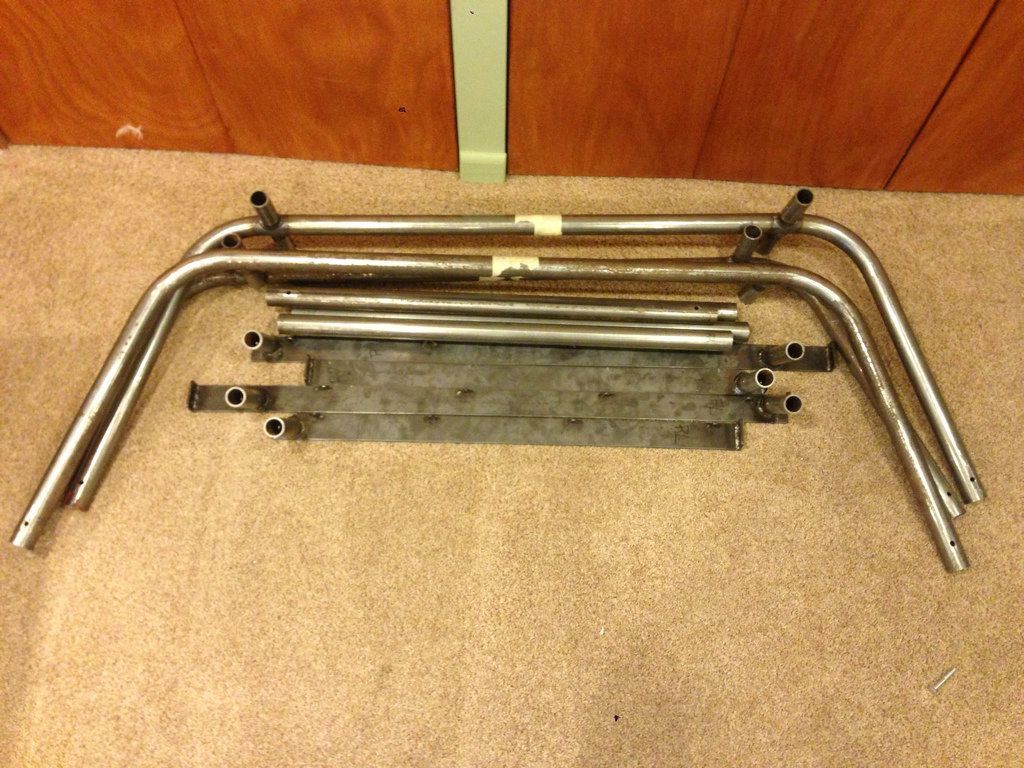 Canvas is attached using 4 stainless steel bolts and 550 paracord running down the side. Can me removed in minutes.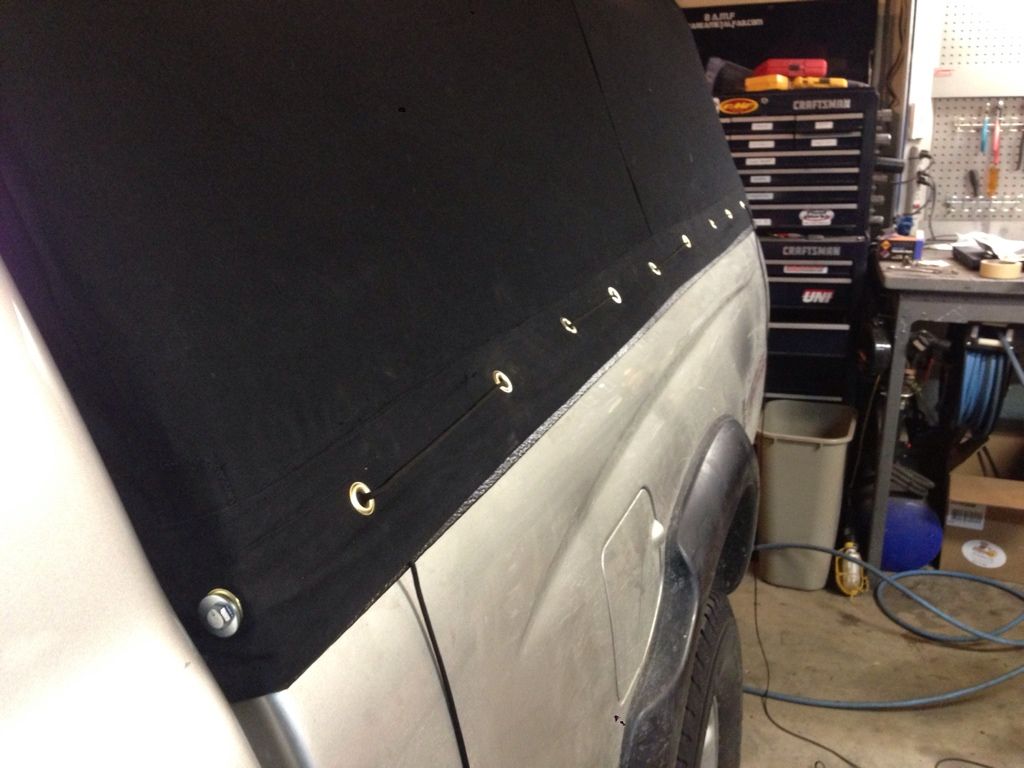 http://www.youtube.com/watch?v=zZ4qL...layer_embedded
Frame attaches to truck using camper shell clamps, second gens get these fancy ones that attach to your bedrails. First gens get the normal ones.
Prices
Short bed- $525
Long bed- $575
Crossbars- + $75
LED Overhead- + $40
LED Third brake light- +$20
Cover made from SeaMark +$100
http://www.youtube.com/watch?v=Yq8vuvHkPm4
Bedrack only (WITHOUT canvas. WITH crossbars)- SB $400
LB $425
Ask for shipping quote. Normally $60-$80 across country.
10% off for you Military guys
For non group buy purchases
*if you don't order crossbars it will have a single pair of crossbars going down the middle
**LEDs include waterproof led strip, wire, connector, grommets, pre-drilled holes in hoops.
I ask for 1/2 at the time of ordering, and the second half when its ready to ship.
The current lead time is 4-6 weeks, currently have 12 orders to fulfill.