SOLD!!!!This project has come to a stand still due to the fact that I don't have a sandblaster, can't find anybody to do it for a reasonable price, don't have a welder and just plain can't find the time to finish this project I am going to have to sell what I have. I just don't have the means at this point in time to finish it. It's completely broken down and all the hardware is labeled in bags. I had a few of the bolts shear off while breaking it down so those will have to be replaced. I saved them in the zip-lock bags so I would know what size and where they go for reference.
I didn't throw anything away during the tear down other than the aftermarket tail lights, rotten wiring harness and fuse panel. Everything else is there.
If anybody is interested in purchasing a project that is already broken down and ready for restoration please let me know. You would have to come pick it up as obviously it does not roll. I could also meet somebody within reason. The tub and frame would need to go onto a small trailer but the rest would fit in the bed of a pickup.
Asking $250.00 for it which covers what I have put in it. You will have a very good foundation for an adventure trailer or a complete restoration.
This is what it looked like when I brought it home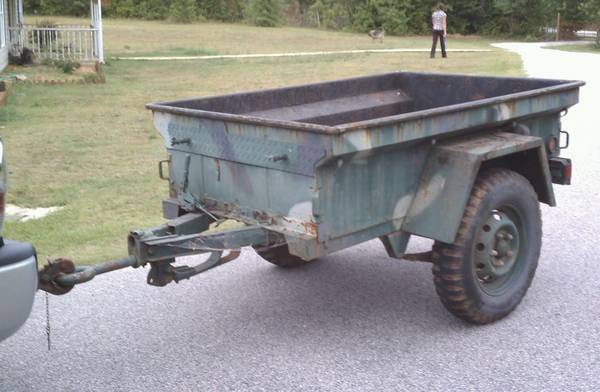 Here are pictures from today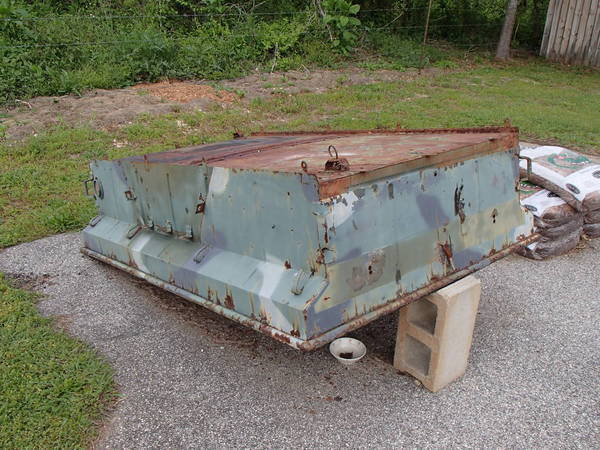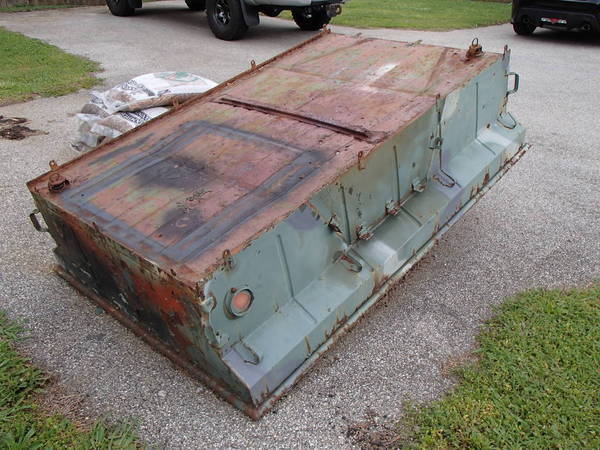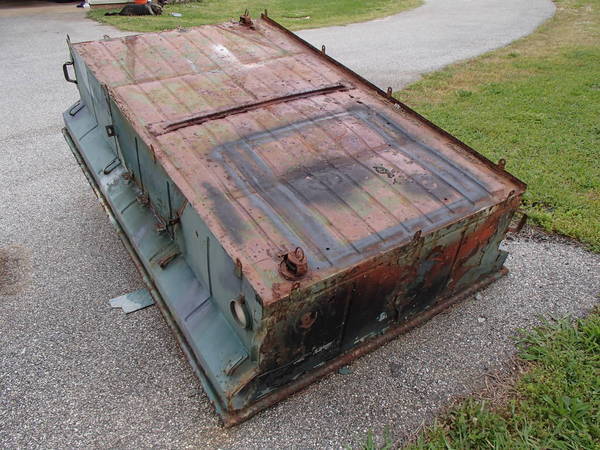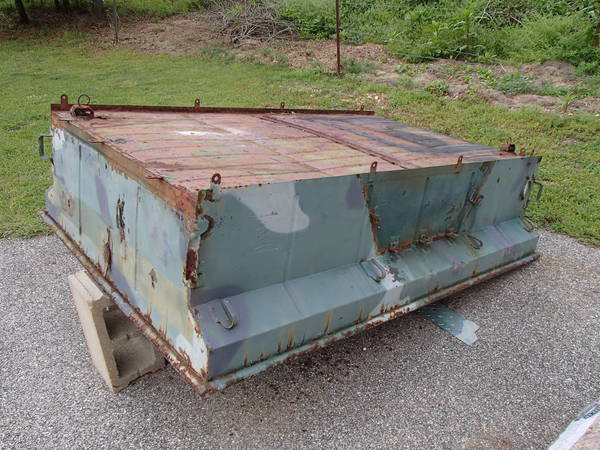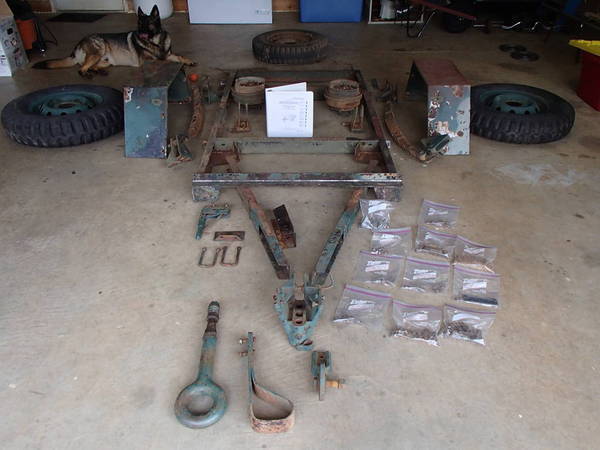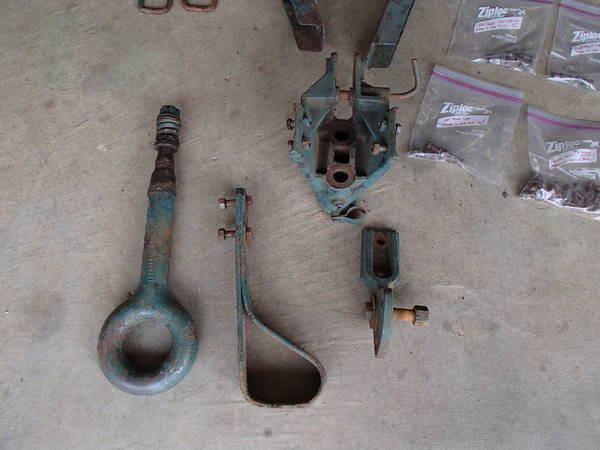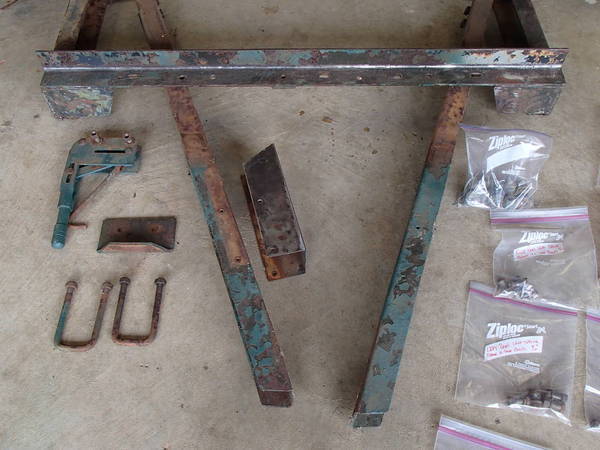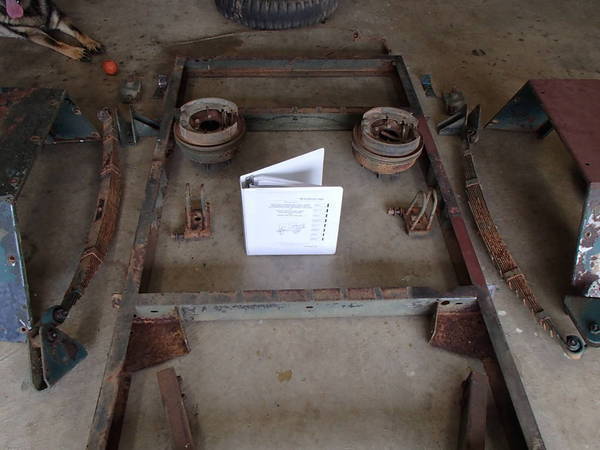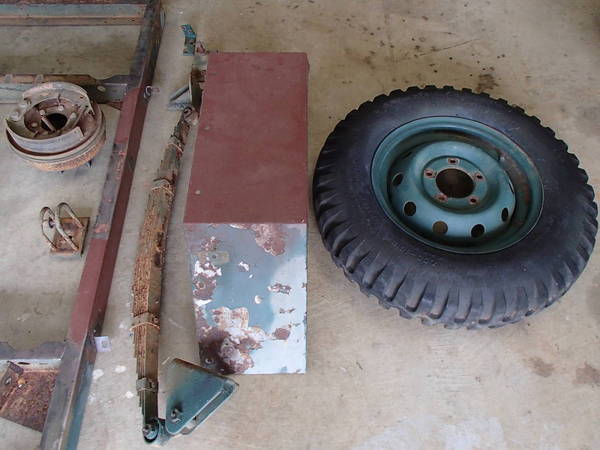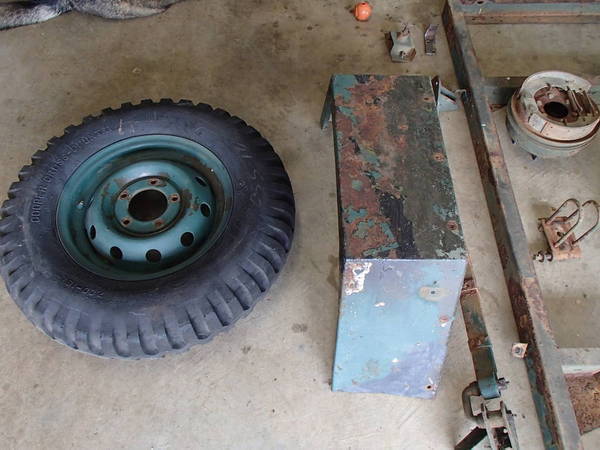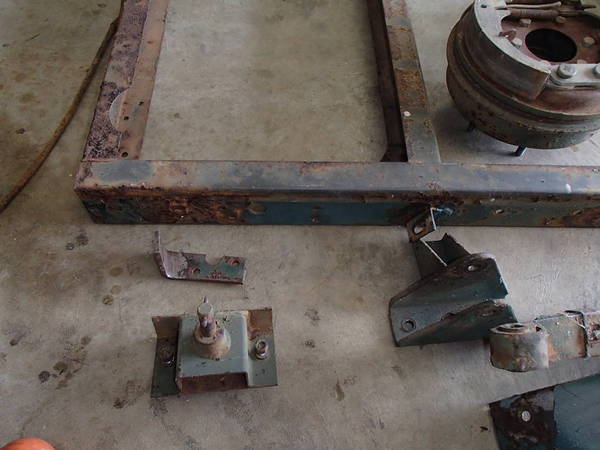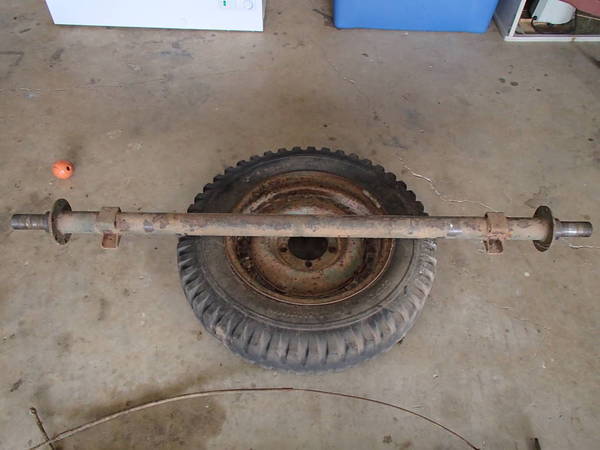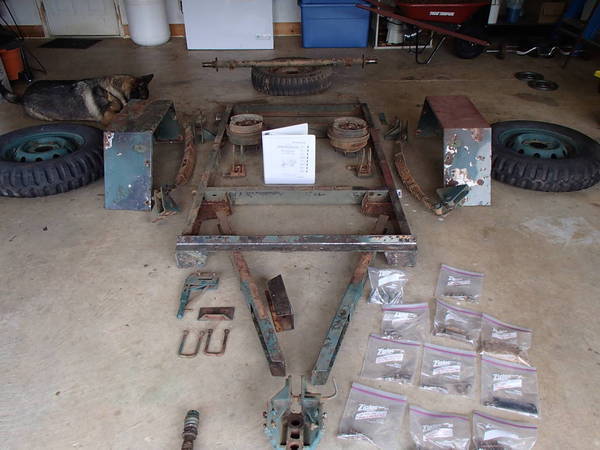 German Shepherd is not included with sale