These tires and wheels came on my truck when I bought it. I don't like them, I wanted a factory truck but I got a good deal so who cares.
I am willing to sell the set of 4 for $1200. I am located in Atlanta.
I am willing to discuss shipping if they are bought I need approx 4 days to order my new rims and tires from my tire shop. I am willing to work on a deposit until I am ready to ship. I am willing to trade for some stealth custom wheels. Or a set of TRD FJ wheels or TRD offload wheels.
The tires and wheels only have 15,000 miles on them as my truck only has 15k miles.
They are 6 lug. Set of 4.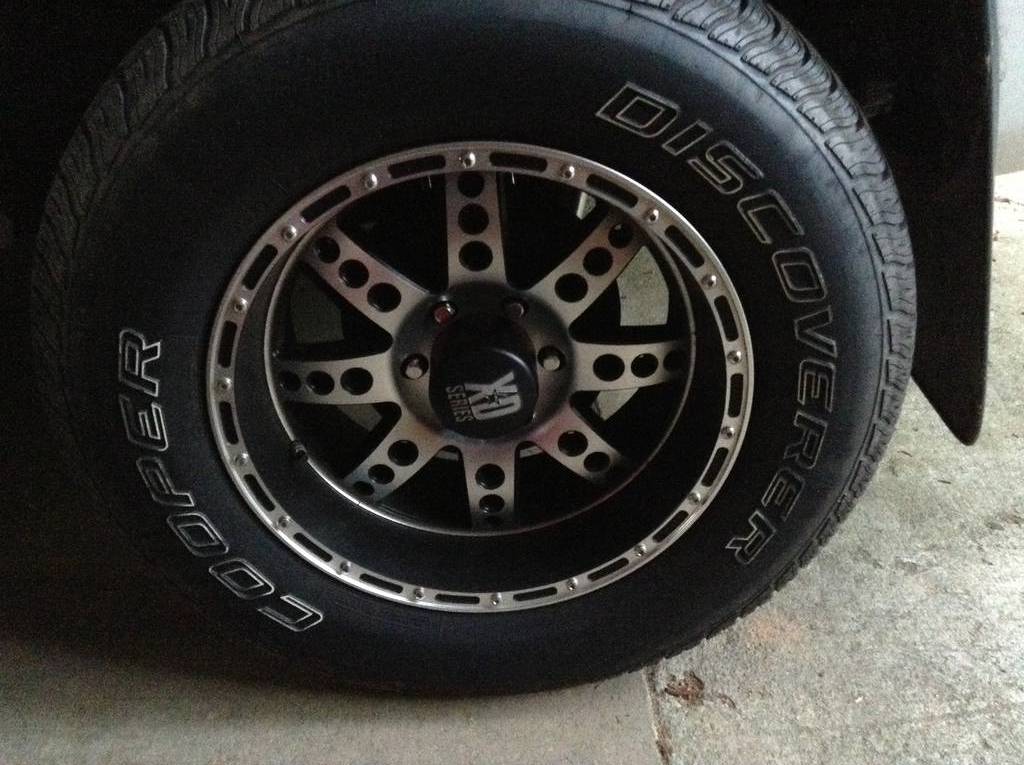 [/url][img]