I TYPED IN THE WRONG WHEEL SIZE IN MY OTHER THREAD, THEY ARE ACTUALLY 15INCH AND I AM SORRY FOR ANY PROBLEMS


I am selling my 15 inch stock wheels! All 4 of them!
They are in good condition for the most part but you can tell they are definitely for a 96! The front is practically in perfect condition and the backs are a little faded in color on the plastic Toyota center part and that's it! They do have a few nicks here and there but that is what is expected for 13 year old wheels! They have never been used for off roading.. just street driving!
I do not plan to sell the actuall tire with them(do to the low amount of thread left....it is pretty much none) but if you want them bad enough then I will sell them with it! But I can only sell 3 tires because I am stripping one of and putting it on my spare tire!
These wheels can not be shipped untill I get my new wheels and tires on(which should be by the end of the week)! I would love to get rid of them fast and a good offer will take them instantly! So just make me an offer!
Front passenger side wheel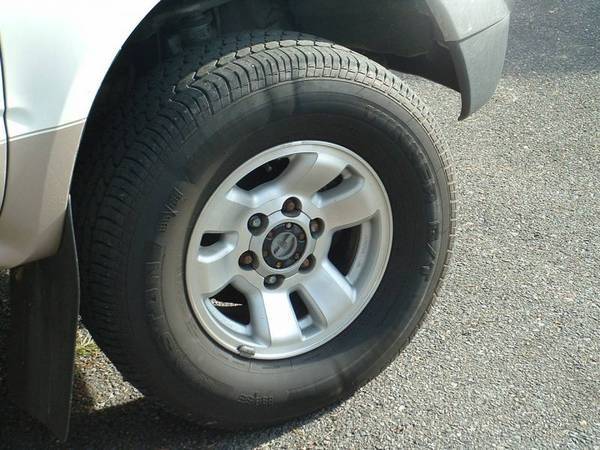 Rear Wheel(sorry no close up)
I plan to take more pictures of them once they are off the truck so if you are interested in them then shoot me a PM and make me an offer and I will send you more pics and such and see what we can work out!!
I will ship them...but remember they can not be shipped untill they are off the truck(which will be about a week)