For sale A friend of mine has a 2011 or 2012 TTFJ dont qutoe me on the year I haven't gotten that info yet. This post will be edited as I get more info and pics...
Asking price: starting at what is owed on the truck 34,000
Location: Monroe, New Jersey (central jersey) 08831 is the zipcode
Mileage: COMING SOON
She is also willing to take a trade straight or trade plus cash for a DCSB Tacoma for now you can contact me and I will ask her the questions and get back to you
Only have one pic for now but this thing is spotless. I dont even think there is any trail rash or "custom" pinstripes down the sides Very light offroading (splashing through the puddles at a local fishing spot)
She unfortunately is a smoker but that smell is easily taken out now a days with some carpet shampoo and a black ice air freshener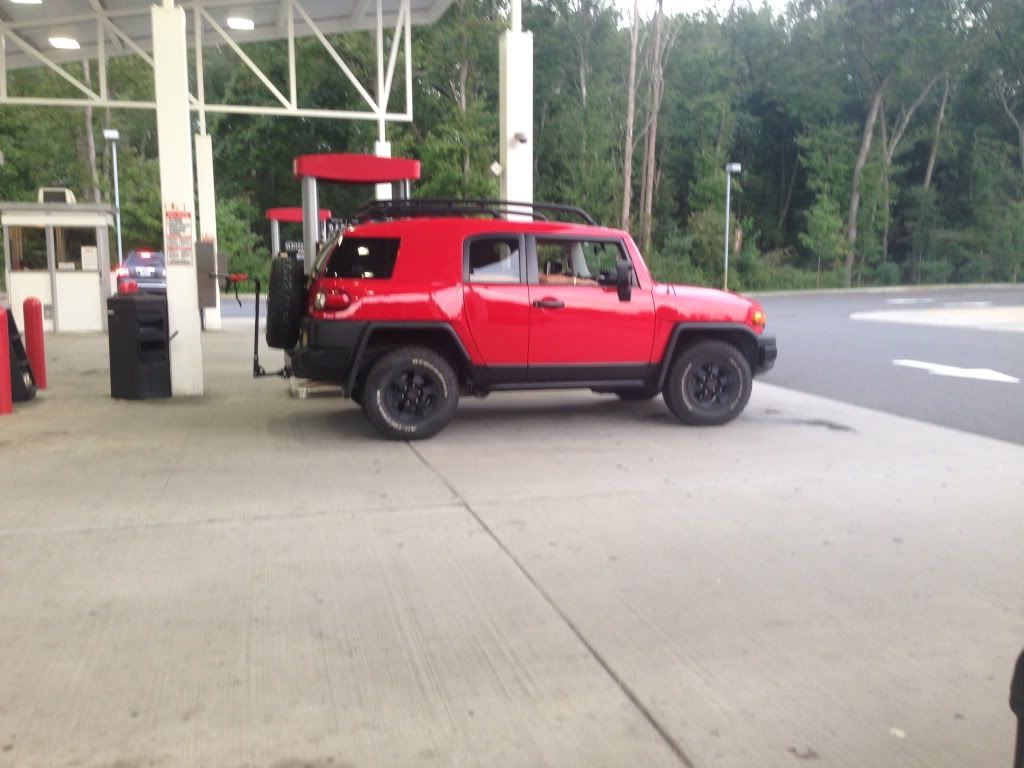 There she is getting gas haha the tires even still look brand new..