Asking Price - $5,500 OBO
Mileage - 177,350
Location - Houston, Tx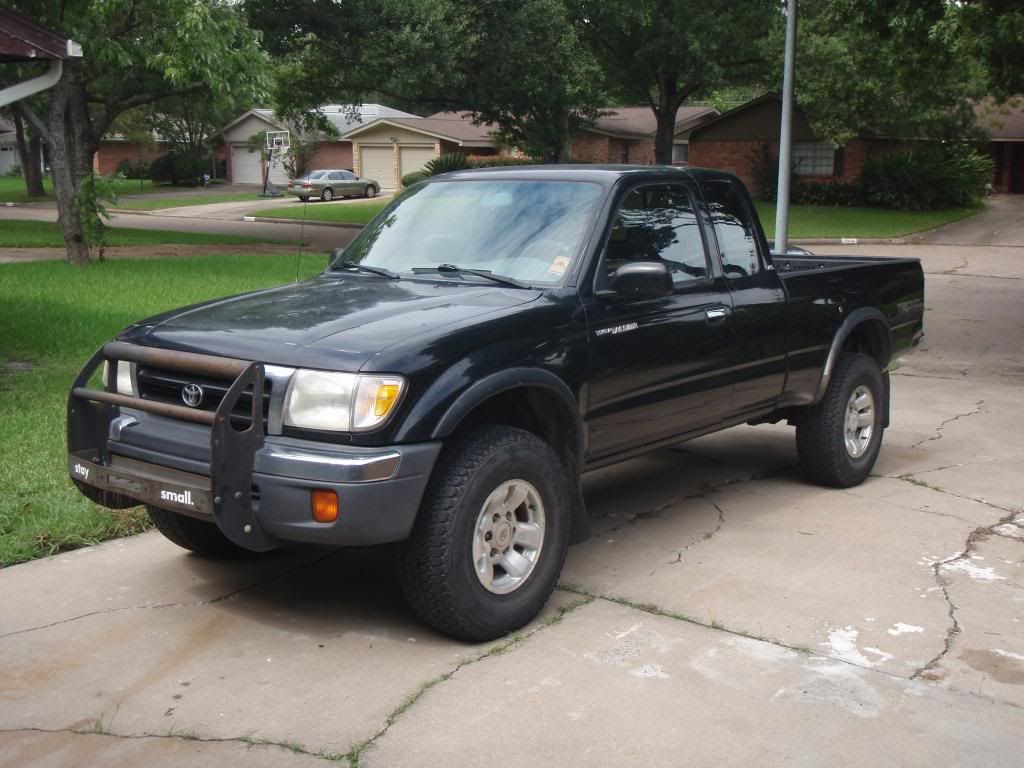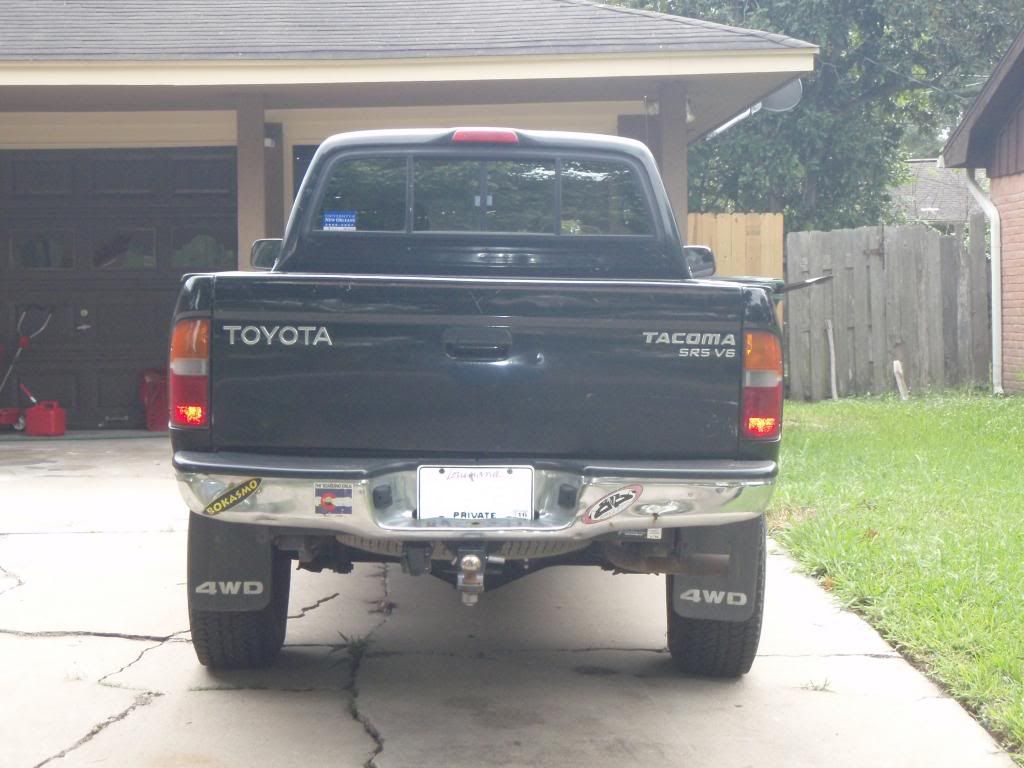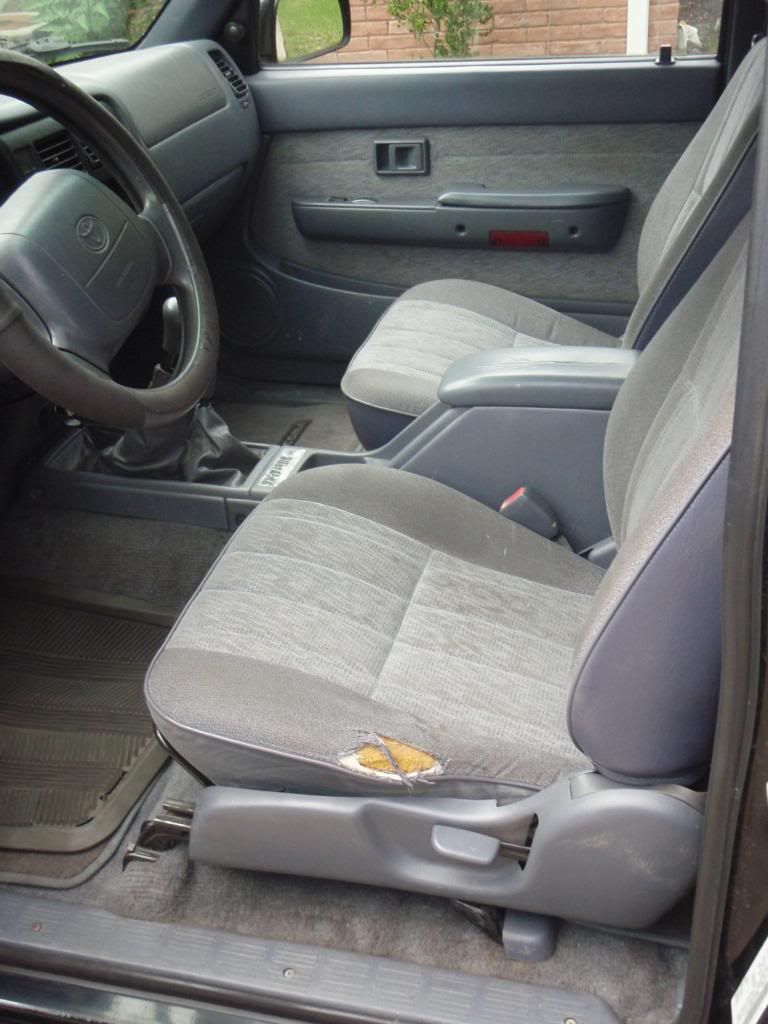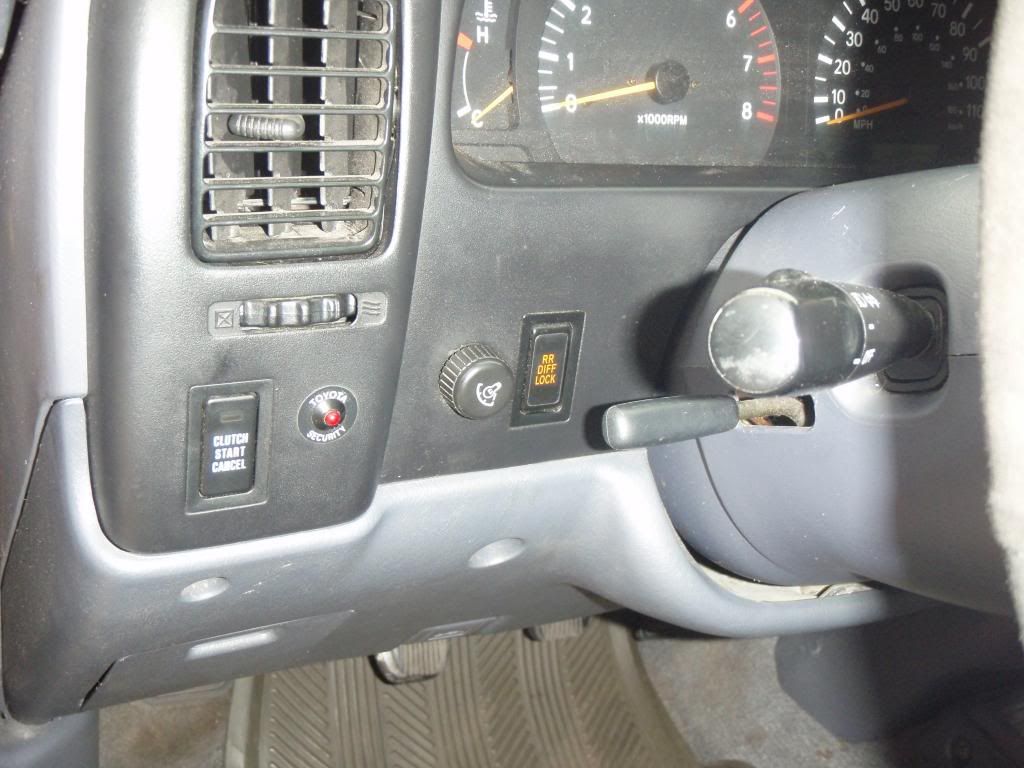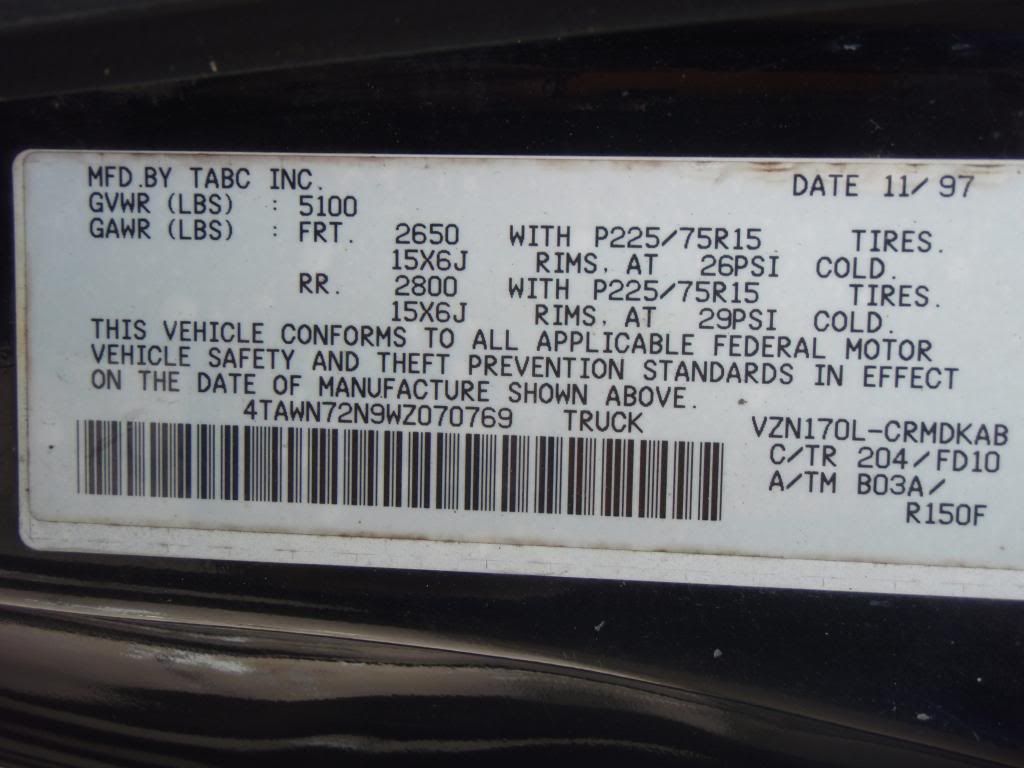 For sale is a 1998 Toyota Tacoma SR5/TRD 4x4 with manual transmission. I am selling this truck because of an expanding family, the baby seat just will not comfortably fit in the back. I bought this truck in 2006 and it has never let me down, in fact I am in awe of how well this truck has met my needs. In the time I have owned this truck is has only been offroading maybe 10 times, the majority of the time it has been on city streets and highways. I do use the 4x4 occasionally just to make sure everything is working.
If you are looking for a pristine truck then this is not the one for you. If however you are looking for a strong taco that runs great, will last for quite a long time, and will tackle just about anything you can throw at it then keep reading.
Frame Rust – I bought this truck from previous owner in New Orleans, the guy had moved from Colorado. I cannot see significant rust on the frame of this truck, if truck had rust I'd be over getting top dollar buy back rather than going through the hassle of selling.
Accidents – Previous owner was involved in accident (shows up on
carfax
). During the time I've owned this truck there has only been one, the truck was hit (truck was parked) as someone was backing out of their driveway. Collision was low speed but just so happens the truck was hit in a bad spot due to the huge dent it created. This dent is only cosmetic, the passenger door closes fine and there are no leaks, it just looks terrible.
General Condition – This truck is used and is being sold as such. There are spots and stains on the interior upholstery. The driver seat is torn on the side by the door. There are chips in the paint as well as places where the paint has been worn down by a camper top and a
bug deflector
. It looks as though there is some sort of protective coating on the bottom 8 inches of the body between the front and rear wheels.
Maintenance – Since acquiring this truck I have done all of my own work. Oil has been changed regularly, brakes bled, coolant flushed (switched to green coolant due to problems sourcing red Toyota coolant). I replaced the timing belt, waterpump, thermostat, upper and lower radiator hoses, and all three accessory belts in January 2012. Timing belt was a Gates belt. Cleaned the throttle body and IAC valve as well as changed the plugs in March 2012. Drum brakes changed out in May 2013.
Required Work – I have a sneaking suspicion the Valve Cover Gasket will need to be replaced in the future. The driver side of the engine has oil on it but it is also the side of the engine with the oil fill, can't say I've ever gotten a whole quart in with a little spillage. The shocks are nearing the end of their life as well, they are not the TRD bilsteins but some autoparts store bought ones.
Tires - Bought in 2009 and have 60 - 70% tread left. Spare tire still has never touched the ground.
Modifications:
Stereo – Alpine deck with Kenwood equalizer. Truck is wired for 2 amps, one for front speakers as well as one for subs. When I bought the truck there was a subwoofer box in the back with 2 10" subs but it took up the majority of the back seat so I removed. The amp for the front speakers is still there, the subs and sub amp are gone but all wiring is still there.
Deck Plate Mod – Installed 4" deck plate in air intake to allow for a little easier breathing, makes a great sound accelerating to get on hwy.
Air Filter
– AFe re-usable filter.
Winch Mount – (I have a receiver with 2" ball that can bolt to winch mount for maneuvering trailers in tight spots).
Synthetic Gear Oil in Transmission and Rear Differential – (I could not access/open front diff. fill and decided to leave it) – I believe it was Amsoil but not 100% sure on brand, will include oil I bought and did not use.
Lift Kit – Truck was lifted by previous owner, I removed the spacers from the front as I like the nose down look. I think I may have lost the spacers I removed, but if I can put my hands on them they will be included.
Towing Hitch – Curt Class III receiver with 4 flat and 7 round connector, not wired from brake controller but wires are there.
Final Tidbits:
Truck has electronic rear differential locker (e-locker)
Truck does NOT have ABS
Toyota keyless entry installed but does not work.
Truck is registered in Louisiana and registration is good until 2016.
More pics:
http://s228.photobucket.com/user/fdm...ry/98%20Tacoma
Feel free to ask any questions, email me
fdmsiv@hotmail.com
if you'd like to take a look in person. You can PM me but I check email way more often.
Thanks for looking!!