My carpets are still brand new when i traded my truck in, throught winter and mudding! These things are worth there wieght in gold! I payed well over 300 for the set, make me an offer. grey for an accsess cab. Front and rear.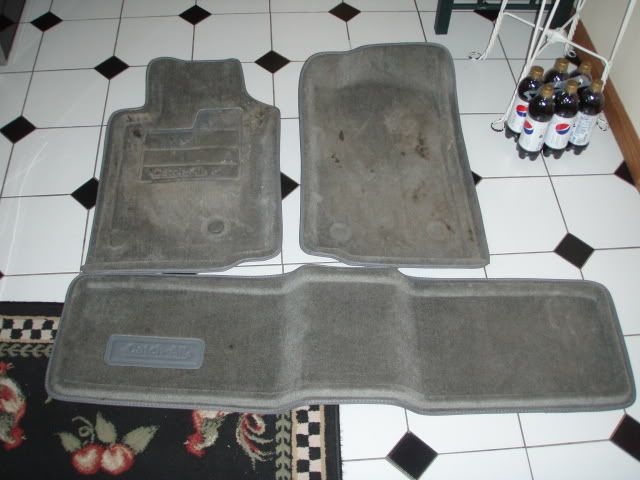 Also for those really muddy days i have these rubber catch alls for the front. Awsome for mudd! I payed 100 for em make and offer.
I am having the carpeted ones cleaned right now and ill wash the rubber ones before sale.