UPDATE as of
26/JAN/2014
:
A New thread has been created to sell these hood lighting kits since I can't change the name on this one.
This thread was originally meant to sell something else and turned into a hood lighting kit production. Follow the pages if you want to read how it happened, tests, errors, feedback, etc.!
Here is the new thread, follow it to keep updated any time new kits are ready to sell.
http://www.tacomaworld.com/forum/2nd...group-buy.html
Here is a video of what the install is like:
https://www.youtube.com/watch?v=CVLw...embedded#at=67
26 FEB 2014
AS FOR THE WHIPS:
I will still make whips but I am researching new ways to make them more durable and more affordable. Right now it takes two much time and money to make one and the profit is way too small to continue doing it this way.
BELOW THIS IS EVERYTHING THAT WAS ORIGINALLY ON THE FIRST POST OF THIS THREAD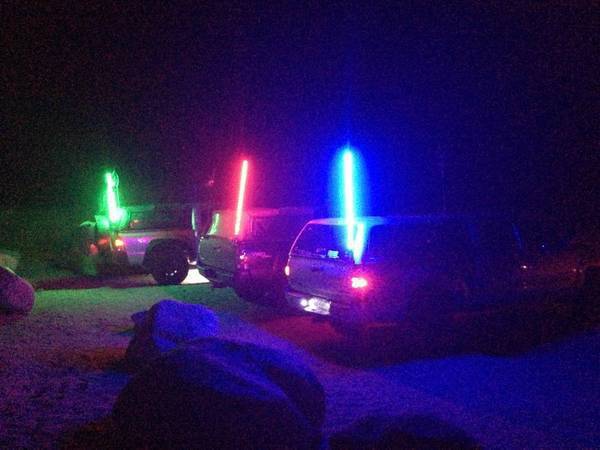 ( for the thumbnail )
Hello all!
I'm selling a few things because I'm painfully low on money and I really want to buy some gifts to give my relatives on Christmas.
I'd appreciate it if you didn't ask me to lower the price because truthfully, I already like to sell taco stuff for cheap and see my friends happy with my LED work. Had it not been for this pinch I'm in I would rather give this stuff away for like $10 more than what it cost me to make.
So without further ado...
Here's what's for sale
(Everything is OBO)
1 RGB (ALL COLOR) LED 4' WHIP -$65 SOLD
1 Red LED 4' Whip -$45 SOLD
2 Tailgate CB Mounts from Famous Fabrication (driver and passenger side) -$60 for the pair or $35 each SOLD
*Whips are made with CB Radio Firestick antennas (don't count on them functioning as a regular antenna but it IS possible if the Led's are OFF)
I have one color control box for the RGB stick that comes with a remote and the power box which I can include for $10
I also have a 12vdc wall adapter to power the control box (you might have one laying around the house) that i can include for $10
- If you have a trd with the power outlet in the bed of your truck you can skip the wiring and hook up the wall adapter to that outlet, then power your whip by turning on that little button on your dash anytime you want.
Here are the Famous Fabrication CB antenna tail gate mounts: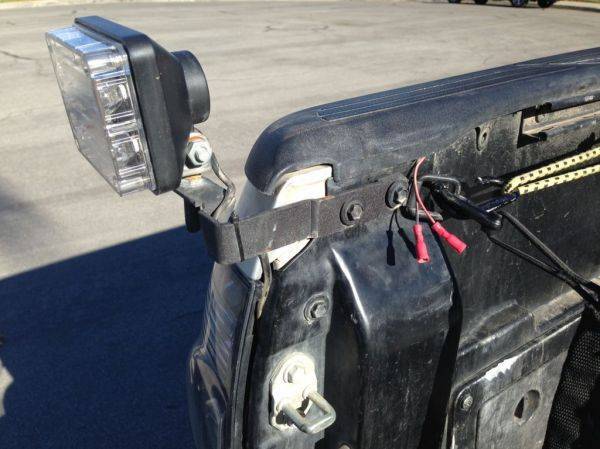 They are great quality, nicely made, and look wonderful. Unfortunately they're not meant to hold the vast weight from my heavy whip antenna AND my speed tech lights so I'm going to use something stronger. Also they're still on my truck.
Here are the WHIPS: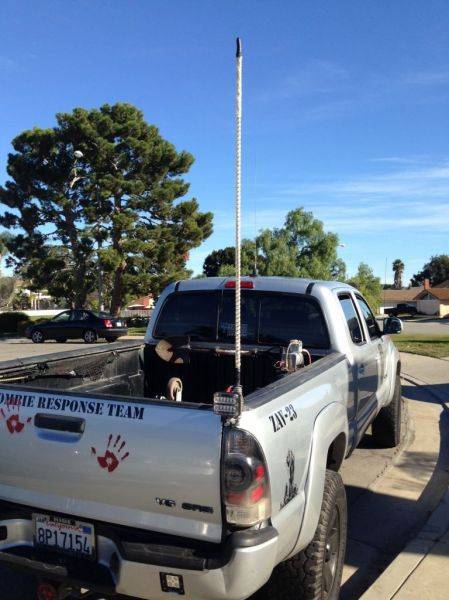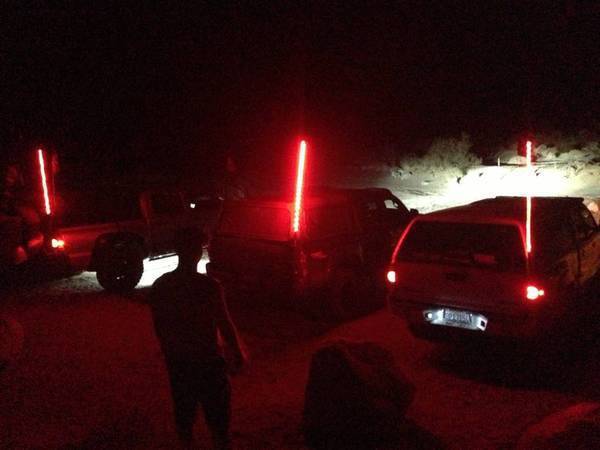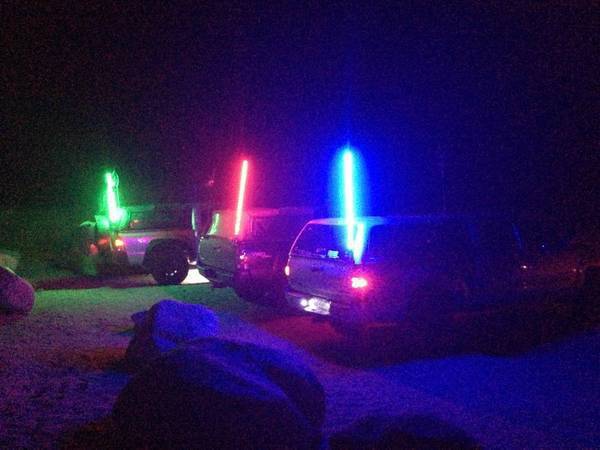 I hand made these LED Whips with a reel of RGB LED Strips and a new CB radio Firestick, then put a heat shrink wrap around it, and a heat shrink cap at the top.
I really liked the TribalWhips led whip sticks but I never wanted to spend the $90+ for them, especially with them only coming in one color (i'm incredibly indecisive).
So I made one, turned out great, and made 3 more for my friends. The pattern on each comes out unique so no two are completely alike.
They. Are. Wonderful.
I LOVE this whip and the stares I get when I drive around the desert or even parking lots with it on. I even made it pink for "Breast Cancer Awareness" in the month of October.
Anyway, I can always make more!
I also have lots of leftover LED strips and stuff, just let me know what you need and I'll throw you a price. I think i have some white led strip left over from when i did hood lighting. Oh man. It was so easy and so rewarding that I did it for my two friends Kenny and Matt (who together we form the group TRES TACOS), my girlfriends camry, a friends 1st gen, and another friends dodge ram.