Ready to Ship: 2 - 20' Blue 1/2" with reinforced loops. $145 shipped each!
1/2" line is BACK IN STOCK! As of now, color is green only--should be getting more colors by MAY.
7/16 Ropes built to order--Black, Blue, Gray, Green, Yellow, Red. 20' @ 85 Shipped, 30' @115 shipped

I can still make custom ropes in 7/16" at any length or color.
Get these now!!!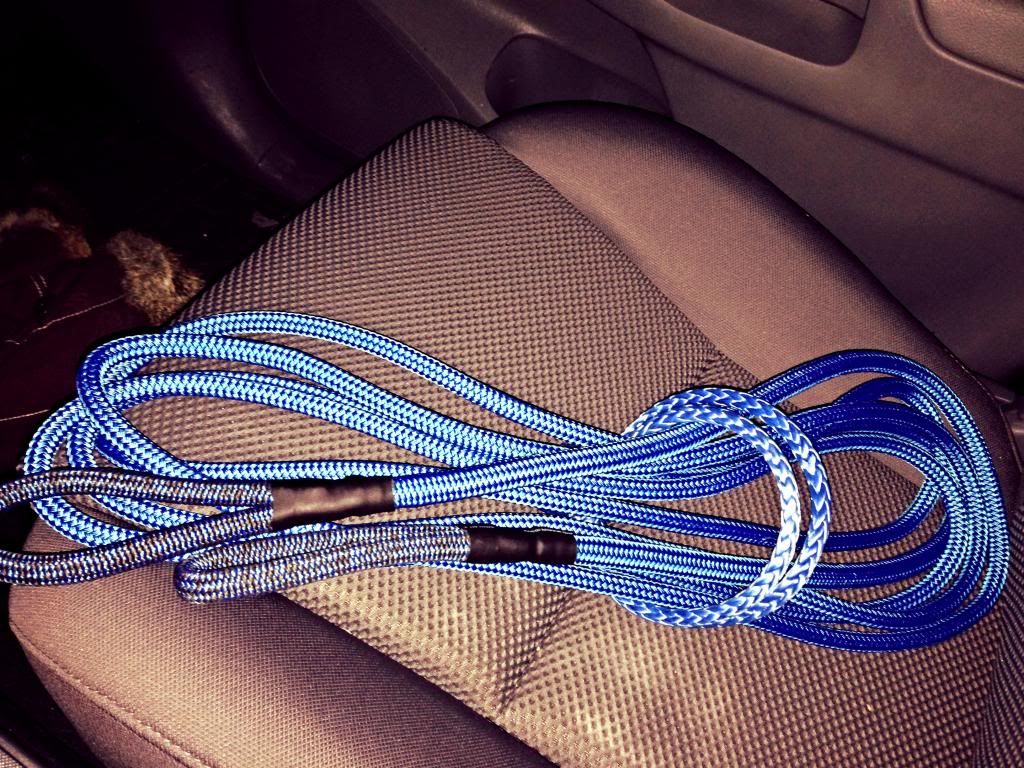 This is a sample of the blue with reinforced loops.