For sale is a perfect and excellent condition Samsung Galaxy Tab 3 7.0. 8gb It is practically new and already comes with a $35 complete wrap skin to protect it on every corner (already installed). Has the box, instructions, charger, cable, a new case that functions as a stand and stylus pen.
This Tab could pass as new and would be a heck of a gift! I have used it so little that it has not even been charged yet! The reason for selling is I rather have the money to make purchases for my truck.
Selling price $135
Get a great deal and please no low ball offers please this thing retails $180 + tax new plus over $50 in accessories. ($230 package)
follow link to my CL ad to see all the pictures.
http://jacksonville.craigslist.org/ele/4401852008.html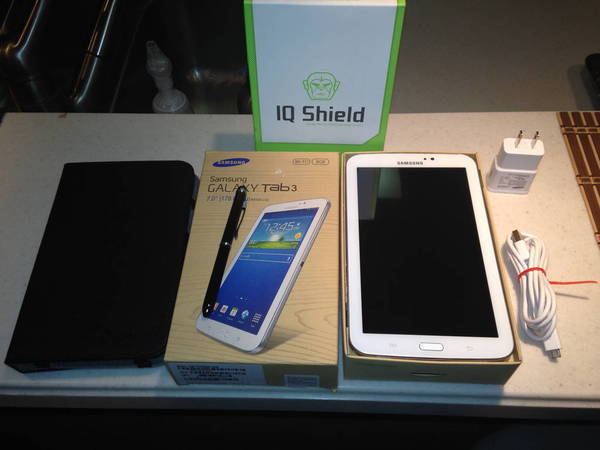 THANKS!