Lower Price...$16,500
I'm the second owner of this truck. First owner put 55,000 miles on it with services at 3-5K mile intervals. Since owning the truck, I have serviced the truck every 3K miles, and rotated the tires every 5K miles. I kept records of when I serviced the truck, and will provide them to the new owner. The tires have ~14,000 miles on them and are in great shape. I'm looking for a double cab longbed since I need more room in the cab. I hate to give up the locker, but it has to be. This truck was never used seriously offroad. 4wd has occasional use in the winter (and to make sure the system stays functional). I'm a non-smoker and so was the previous owner. The interior is in very good shape. The exterior has some small scratches on the rear fender, drivers side door behind the handle, and on the passenger side door. They're not deep, and might even buff out (I haven't tried). The interior of the bed has scratches in it from loading and unloading items, but no deep gouges. The truck has a clean title and hasn't been in any accidents. The rear shocks were just replaced this winter with Bilstein 5100's and all new hardware.
There is some surface rust on the frame (I was underneath every week during the winter to keep the salt off, but I usually need to treat the frame every spring (coat of rust-inhibitor primer with rusotleum top coat). A run down of what's included, and the truck's setup:
2005 Tacoma TRD Off-Road 4x4 AC
4.0 5spd Automatic
78,000 Miles
6 CD Changer
Steering Wheel Audio Controls
Cruise Control
Tow Package (6500lb Max)
265/75/16 Nitto Terra Grappler's
Rear Locker
I will get more current pictures of the truck this weekend most likely, but I've included two pictures shot this winter. The bestop topper is not included: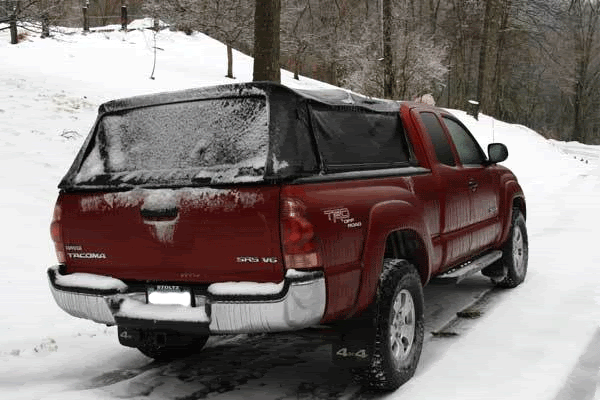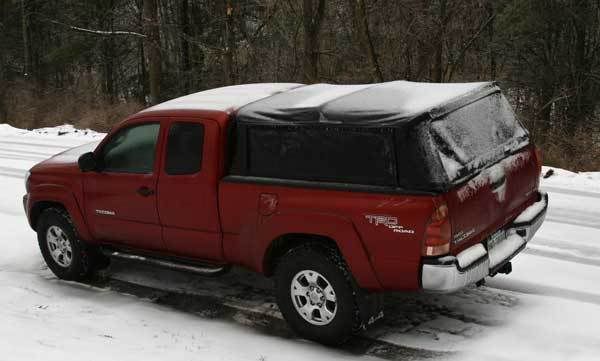 I will also consider trading my truck plus cash for someone's double cab longbed.
$16,500.