**super edit** 9-13-09 - taking $5500 as long as the car i want hasnt sold.
oil change done 8/16/09 castrol syntec and k&n filter
new rims and tires 8/22/09
newest pics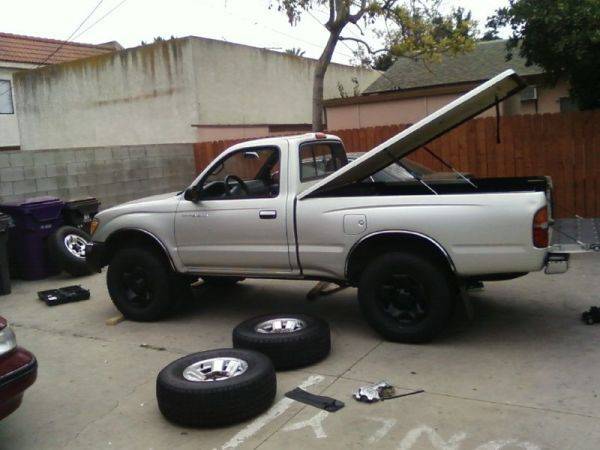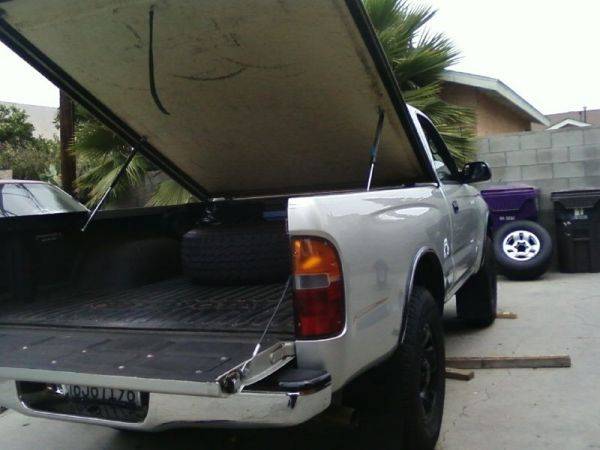 2000 toyota tacoma prerunner single cab
the good-
-Sierra Beige Metallic
-under 80k miles
-2nd owner
-clean title
-snug top
tonneau
(few paint chips)
-line x bedliner and toyota rubber bed mat
-aftermarket cd player (have stock tape deck somewhere)
-hawaiian seat covers
-new ngk spark plugs
-maintenance done on time
-4 banger gas saver
-newer front brakes
-good tires
-rubber mats
-steering wheel cover
-female driven for the most part
-bucket seats and center console
-alarm
the bad -
-small ding on driver side rear bed side (ill try to pop it out)
-light scratches on body
-sap stains on hood
up for sale is my taco. i bought it in 05 with 24k (have window sticker). about a year after i bought it, my girls old car took a dump so i let her borrow the truck. fast forward 3 years and i drive it but 2x a week. im not in a hurry to sell, but i wouldnt mind owning something less expensive and modding it up and having $$ to save in the bank.
pictures taken today 7/1/09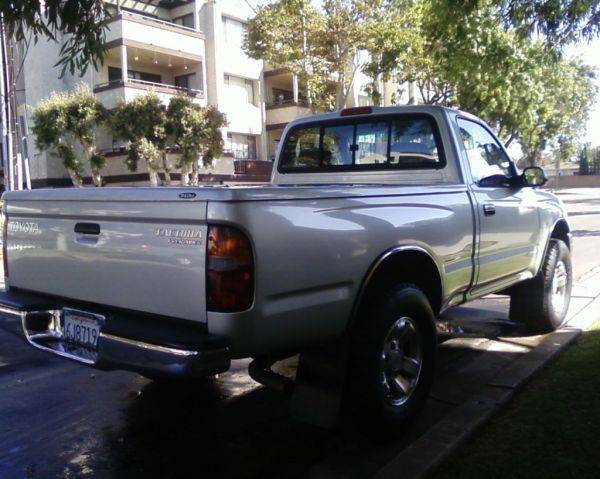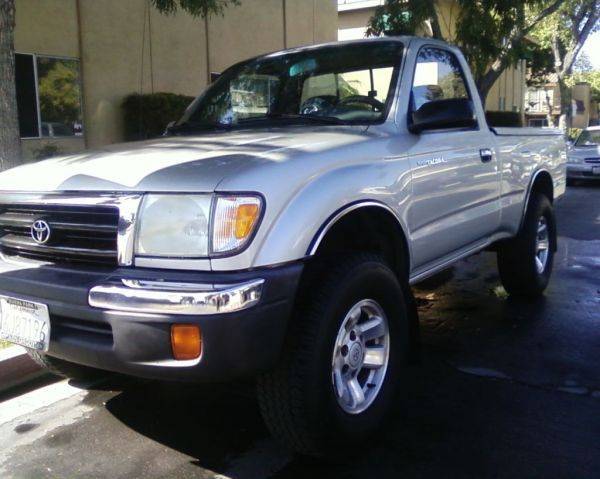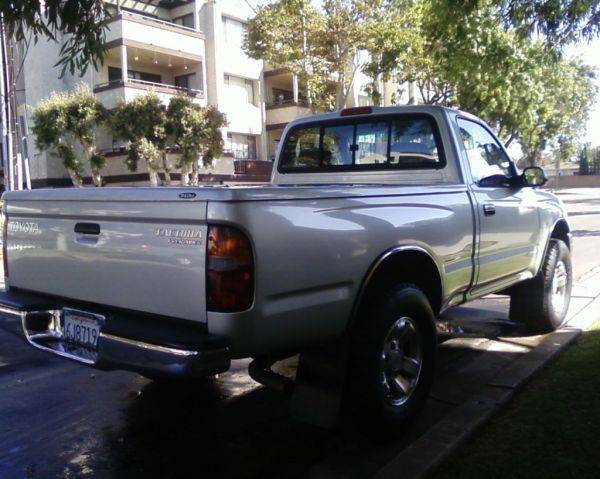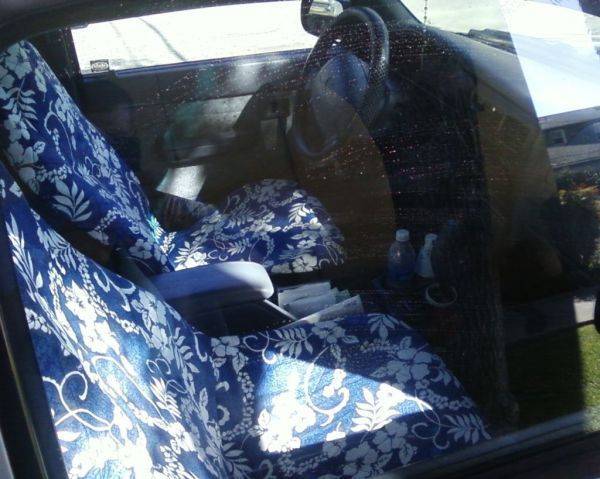 $6.5 OBO
. im not in a hurry to sell and low ballers will be shunned. and any trade must be clean titled vehicle. trades are taco 5 lug, tundra v6, xtra cab taco (prerunner or 5 lug). i may put some money if its worth it (like $2k) and mileage for any trade has to be under 125k miles.
562 two three five 4036 ask for greg located in the LBC