Not sure if anyone here would be interested in these but you never know.
$700 plus Shipping - Will not seperate.
Ultra Motorsport "Rogue" Rims with Grand Prix Performance GT Tires - Center Caps and Lug Nuts included.
15x10 Rim w/ P295/50/R15 Tire
15x8 Rim w/ P245/60/R15 Tire
The tires have less then 4000 miles on them, rims are in great condition.
They will stick out about 3 inches on the back and about 1 inch on the front.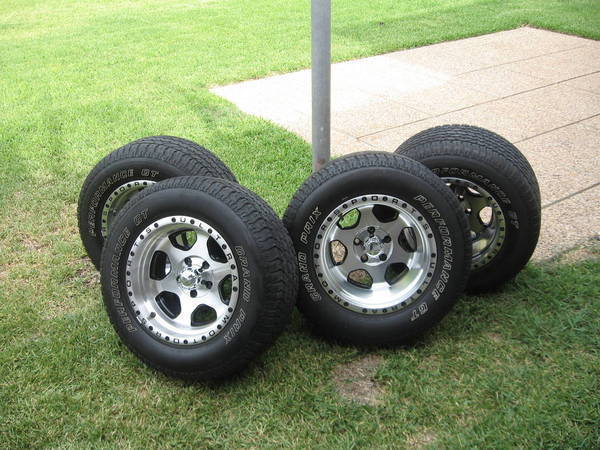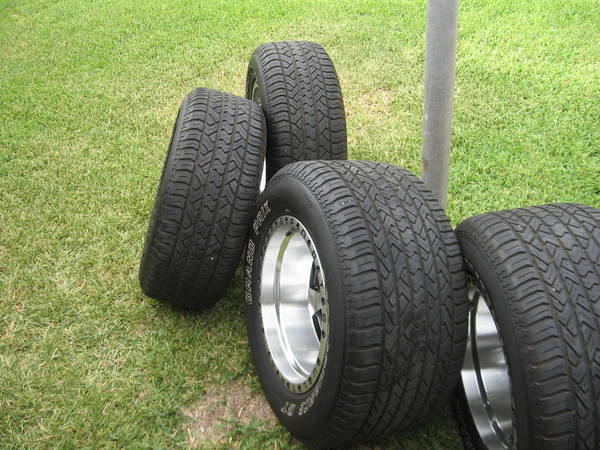 This is what they look like on the truck.