**SOLD!!**
Up for sale is a custom
scosche
10" sub woofer with box. This box/sub combo will fit behind the rear seats on a 05+ Toyota Tacoma Double Cab. I ran this setup for a while, but just recently upgraded. This is a great setup for people who want more bass in their tacoma without sacrificing any space, and best of all it is hidden behind the rear seats. No one will ever suspect that you have a subwoofer. I'm asking $120 o.b.o. Here are a few pictures. If you have any questions at all, please contact me at any time. the round things on the back of the box are stick on foam circles that i put on so the box wouldn't rattle. It works perfect.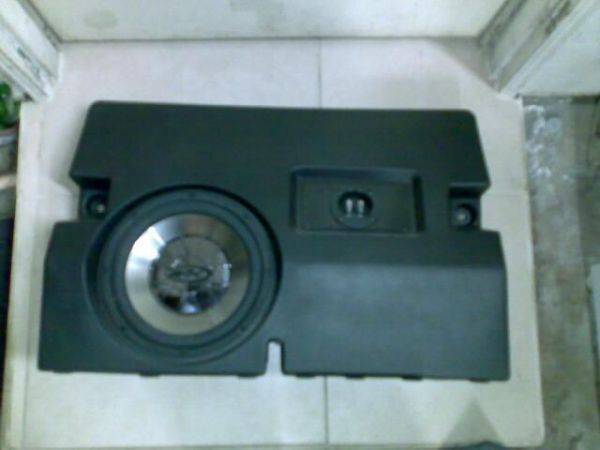 Here's a link to the Craigslist ad (More pictures too):
http://orangecounty.craigslist.org/pts/1442472227.html
Also willing to trade for items of equal value. Let me know what you have.