**SOLD**
took these off recently....dont need them taking up space in the garage...
They are in good condition, but do have some scratches/dents (on the bottom, NOT visible when mounted on truck)
They came off of a Double Cab Long Bed Tacoma. Im looking for $100
Here are a few pictures, If you have any questions at all, then please feel free to contact me at any time.
They also come with the original mounting hardware (1 bolt missing)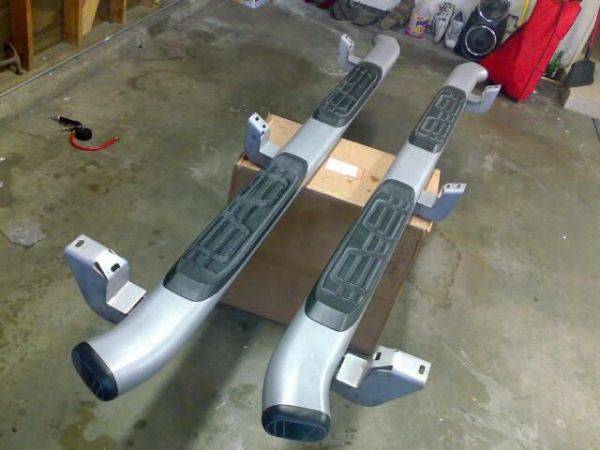 Here's a link to the Craigslist ad (with more pictures):
http://orangecounty.craigslist.org/pts/1442468030.html
They are located in Buena Park, CA.
-Due to the size/weight of these, local pick up is preferred-
Also willing to trade for items of equal value. Let me know what you have.