NEW PRICE
daddy wants another taco.
$2000 FIRM
long story short. the car got broken into sunday. they took the stereo and sounds. no damages anywhere. still runs great. ive had the car for like 3 months and was planning on modding it, but now that it got raped, i feel paranoid putting any money onto it. i bought the car from my boss, which is the original owner. since i purchased it, i have dumped about $1k into maintenance. including:
-new water pump/timing belt
-tensioner
-pulley
-spark plug seals
-camshaft seals
-adjusted valves
-valve cover gasket
-spark plugs (ngk)
-spark plug wires (accel 8 mm)
-dizzy cap, rotor and o ring
-radiator
-castrol gtx high mileage oil change and k&n filter
-seat covers
-boss bought tires like 6 months ago
-
air filter
*receipts for most things*
the car itself runs great. tranny shifts nice. zips in the freeway at 80mph daily. its not fast, but it gets you from A to B. not the best looking, clear is coming off everywhere. rear quarter got kicked a few months back. boss tried to fix it. not the best of jobs. was in accident in like 98, but retains its clean title. 4th injector is loud (ticks). ill seafoam it sometime this week see if itcleans it up. no issues though. bought like that. interior carpet has stains and no tears, but the seats are good. no cracks on dash. power everything. driver sides front and rear window regulators are slower than passenger side. driver side is real slow in cold weather. oh, and the tint is bubbling in the back and not the best condition all around. im not a bs'er and have sold like 4 cars in the last year. im sure if the new owners could chime in theyd say they got a great deal. this is great daily and could be a pimp cd5 with some tasty mods. hit me up for a test drive.
price - $2600 OBO
(dont insult me with heinous low ball offers, you will be put on blast)
exterior with rear damage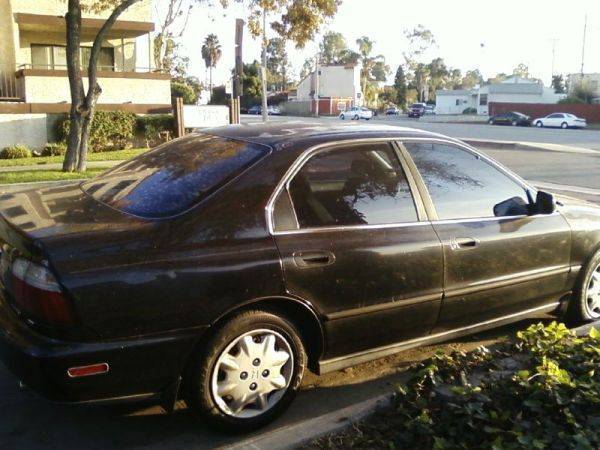 interior with missing stereo taken 12/13/09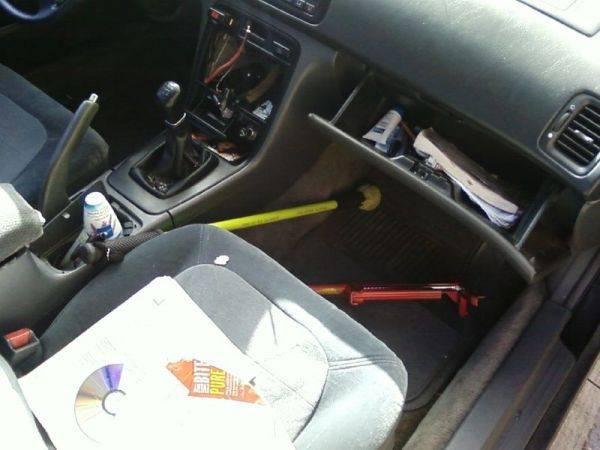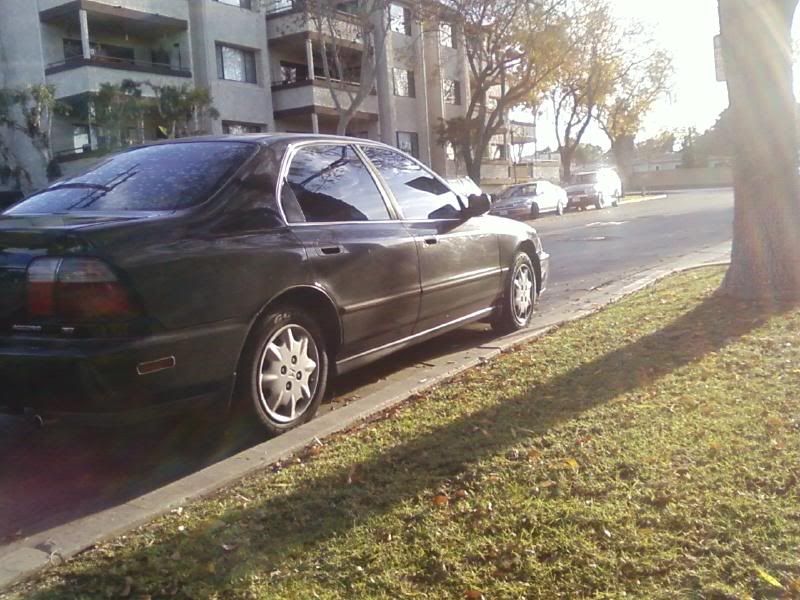 only thing i will trade for is a tacoma, tundra or t100(3.4 only) and i can add about $4000 on top of the car if need be.
ill try and take better pics this week
pm me here or email me at magikbean562[at]yah00.c0m