Ok Guys, Someones gotta help my granfather out. This truck has been his passion for the past 10 years. All the work has been done by him and his friends, mostly in his own garage. It really is a one of a kind truck.
He is selling it because he is trying to get away from putting money into it, and he really needs an everyday driver for himself.
Heres the pics, info will come afterwords.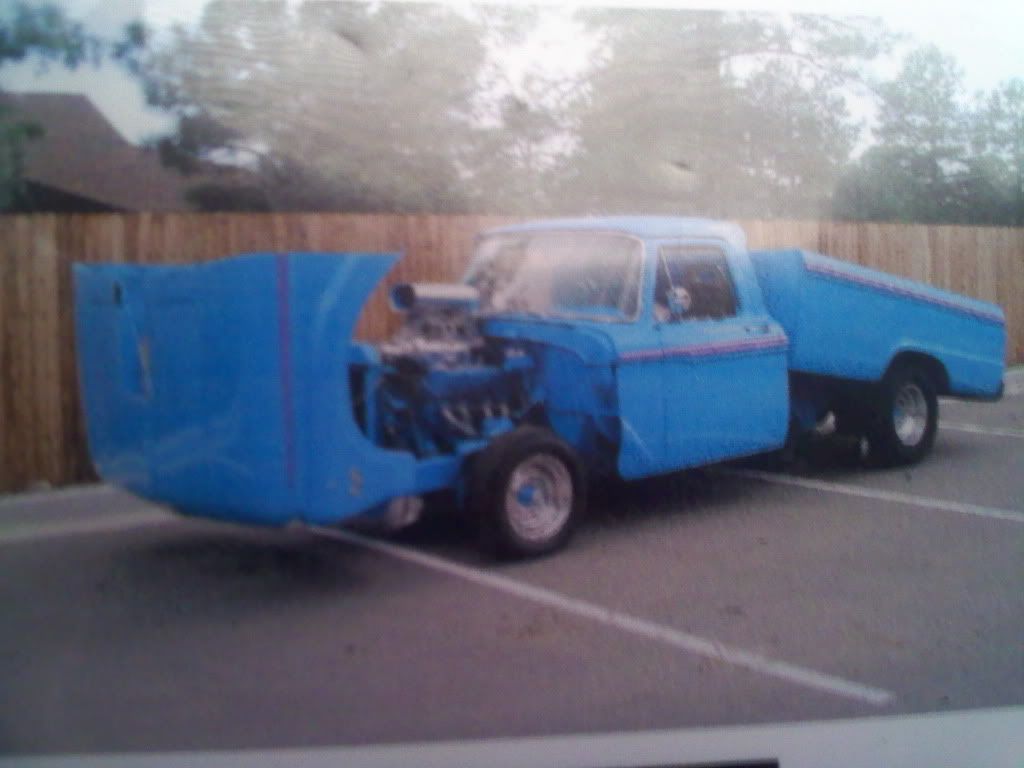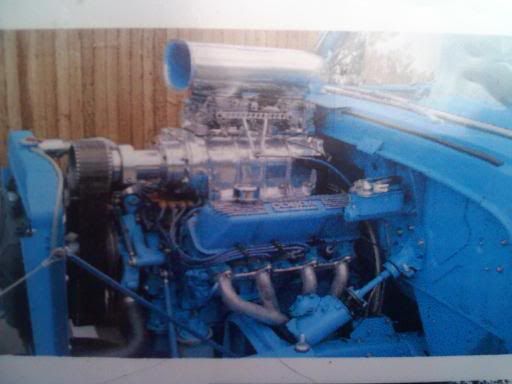 1966 Ford Pro-Street Pickup
Engine
- 1971 Ford 390" Block, Highly Modified, With MSD and Mallory Ignition Components.
Blower
- Littlefield with Tefloned rotors, Full race prepped, BDS scoop and adapter, with 2 Carter comp series 625-C-F-M carbs.
Intake Manifold-
Modified from a 1967 OFFY. 4-Barrel casting, Into blower use.
Internal Components
- TRW Forged pistons. Modified to accept Blower use. 060 over. 402CI. Total seal rings, custom ground ultradine cam. .644-lift 285/285 duration, 110 deg. lobe Ctr, solid lifters, Harlen and Sharp rockers( needle brg tips) with Heavy Wall shafts, Ford power products stands and aluminum spacers, crane springss, titanium retaners and 10- degree locks. Stainless steel valves, hardened seats, and full gasket matched heads. Fully blueprinted and balanced. Line bored and paralleled block.
Body Mods
- Tilt front end, tilt bed, (to acomadate tire changing), Filled stake pockets and gas cap filler hole. 22 gallon fuel cell. 140 gph mallory fuel pump and filter.
Paint
-PPG. Concept, " Big League Blue". All paint and body work done at home.
Interior
- 1990 Jeep Cherokee LTD. Bucket seats, saddle tan upholstery and carpeting.
Rear Suspension
- Chris Alston Chassis Works, adjustable 4-link, Vari_Shock Coil Overs and hand made Pannard rod. Coker pro track 31-18.5-15 tires on Pete Paulson 15/15 wheels.
Front Suspension
- DJM. 3" Dropped" Dream Beams", with 1976 Ford disk brakes, master Cylender, spindles, hubs and rotors. Perreli tires on Pete Paulson 5" wheels.
Differential
- 1970 Ford Bronco 9" Housing, (un-narrowed), with Currie axles, Bearings, Retaners, Currie 9+ carrier, TCD posi, and 3:89-1 Gears.
I know someones gotta be interested!!! This is a very fast truck.
He has never taken it to the track because it does not have a roll cage, but he estimated the quarter mile time in the low 10's
asking price is $18,995.
Call Mike at (928)-526-5459