I am looking at upgrading my wheels from the matte black to the chrome in the same whee the liquid metal gatlinl. I love the design of this wheel it just looks absolutely mean and aggressive. I do think these would look bad ass on a white, red, or silver Taco for sure!
I am asking 110x4 =440 OBO for the whole set. If you are local and would like to pick them up then that can be arranged as I am in the Northern California area by Sacramento. Otherwise shipping can be estimated based on zip code
The wheels are in mint condition I have never had a chance to do any off roading with them. Check out my pics as the wheels come with two different center caps being matte black and chrome. I have pics of both up.
Wheels are 17x9 for stock size Sport pkg. they also have -10mm backspace which will push them away from the truck body giving more clearance for larger tires.
I would accept pay pal payment for receipt reasons and as soon as it is received I will order my new wheels and get them shipping asap to you.
Thanks for looking.
Billas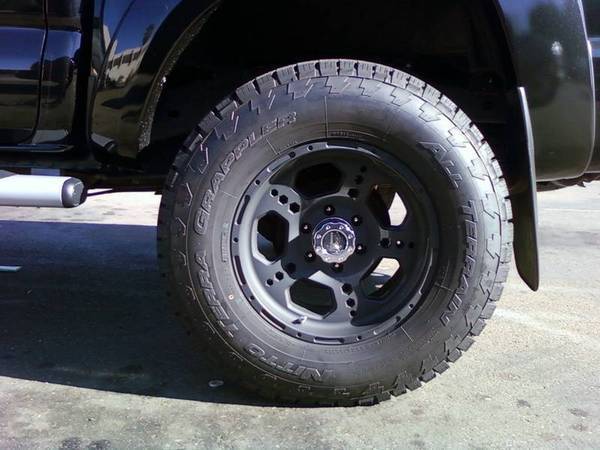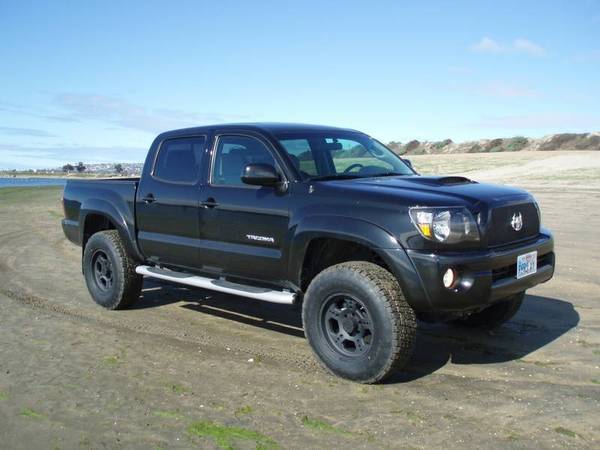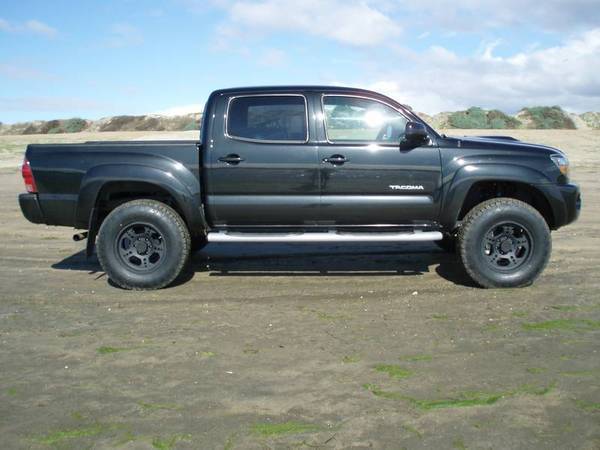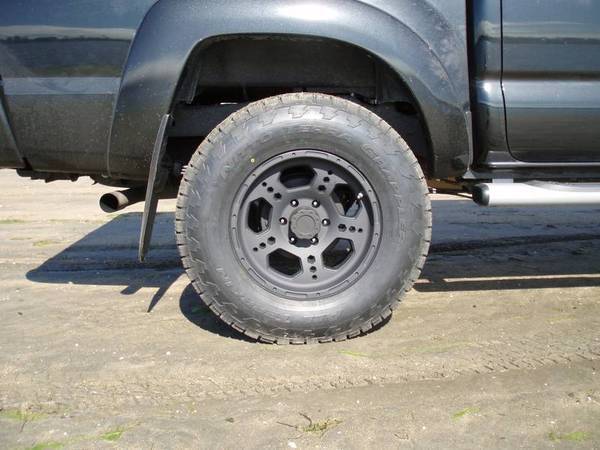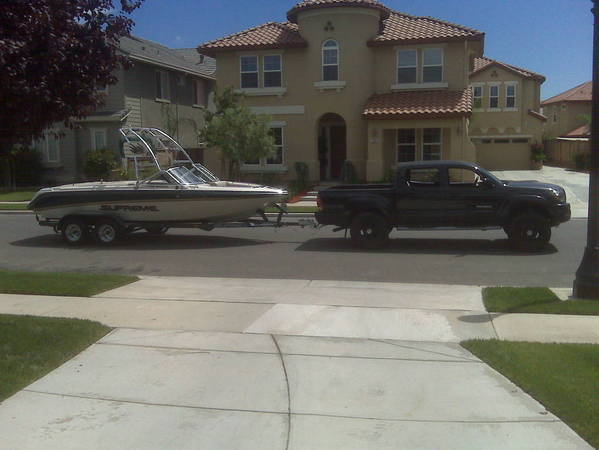 Chrome center caps here.