Note: Local pickup only (Jacksonville, FL). I have decided to sell the wheels/tires and extra set of tires separately.


Here's the set installed on my truck a few weeks back. Note that I have a 3" RevTek lift kit installed, which is why I decided against keeping them.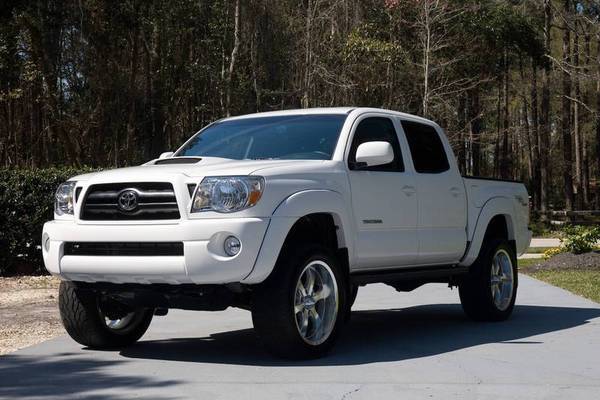 (4) 20" Enkei Deep Six Wheels (off of the Tundra X-SP Package)
(4) BF Goodrich G-Force 295/45R20 Tires
I'm not excited about selling them but I've decided to go in a different direction with my truck. I'm more interested in getting some all terrain / mud terrain tires so these wheels/tires have to go. The BF Goodrich are mounted on the wheels (60-70% tread)
Asking $1200; Price is firm. SOLD


Here's a few links to the price of the wheels new. Prices are per wheel w/out tire:
http://www.toyota-parts.com/PD-PTR23....aspx?MakeID=1
http://www.trademotion.com/partlocat...catalogid=3482
Also for Sale:
(4)
Brand New
Michelin Cross Terrain SUV 305/50R20 Tires
Asking $400; Price is firm.
The Michelins are brand spankin new. The Michelins go for $285 each on
discounttire.com
. Link to the Michelin set on DiscountTire's website:
http://www.discounttire.com/dtcs/fin...MMIRH5&rf=true