**GONE**
-FREE, Just pay $5 for shipping-
Recently got an alarm, no longer needed this...
It gives you audio confirmation of your truck locking...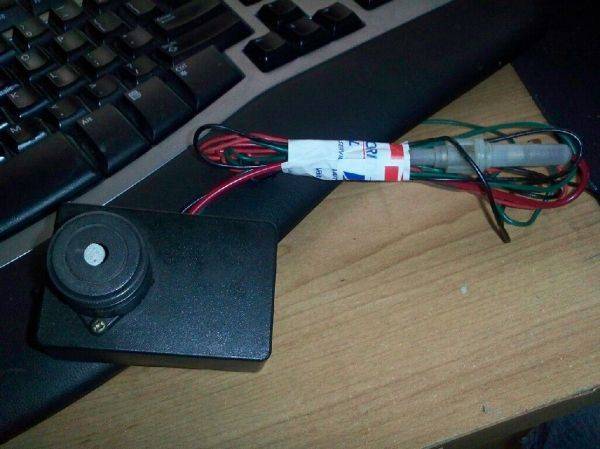 This "taps" into the wire of your turn signal.... When you push the unlock/lock button on your remote, the turn signal lights up and the "beeper" will beep.
It will only beep when the truck is off.. IT will not beep when driving and using the signals.
It will however beep when the hazard lights are on and the truck is off.
If you have any questions at all, then please let me know....
Im not really sure what to ask for it, so......
Make me an offer...
They go for $29.99 New
Here's a description direct from the website:
Do you own a newer Toyota with keyless/remote entry, and as you walk away you wonder if you locked it? Like to push the button from a distance and actually hear a confirmation that the vehicle is locked or unlocked? Well, I designed this unit to do just that. Whenever the vehicle is locked or unlocked, you will hear a 100+ dB audible confirmation that your vehicle is locked.
Installation is very simple and can be done in under 15 minutes. It comes with all the hardware you will need to install the device. There is no cutting of stock wires. Simply tap, using professional wires taps, into the existing wires and you will be good to go! Instructions are specifically written for 2005-2007 Toyota Tacoma owners.
I will include a wire tap with purchase.. I threw away the original instructions, but they can be downloaded on their site...
Heres the link:
http://nortje.com/Products/Taco/Buzzer.htm