New truck coming with leather and an aux jack so I have a few items available.
Complete set of charcoal and black WO's for DC TRD. Complete with all headrest covers, optional console cover and front seat rear pockets. I bought the fronts brand new last year from a member here and the rear's were installed three months ago. Covers are minty fresh with no tears, stains or wear spots. Fronts have "TRD Off Road" as seen in pics
.....SOLD.
NOTE....Not compatible with side bags.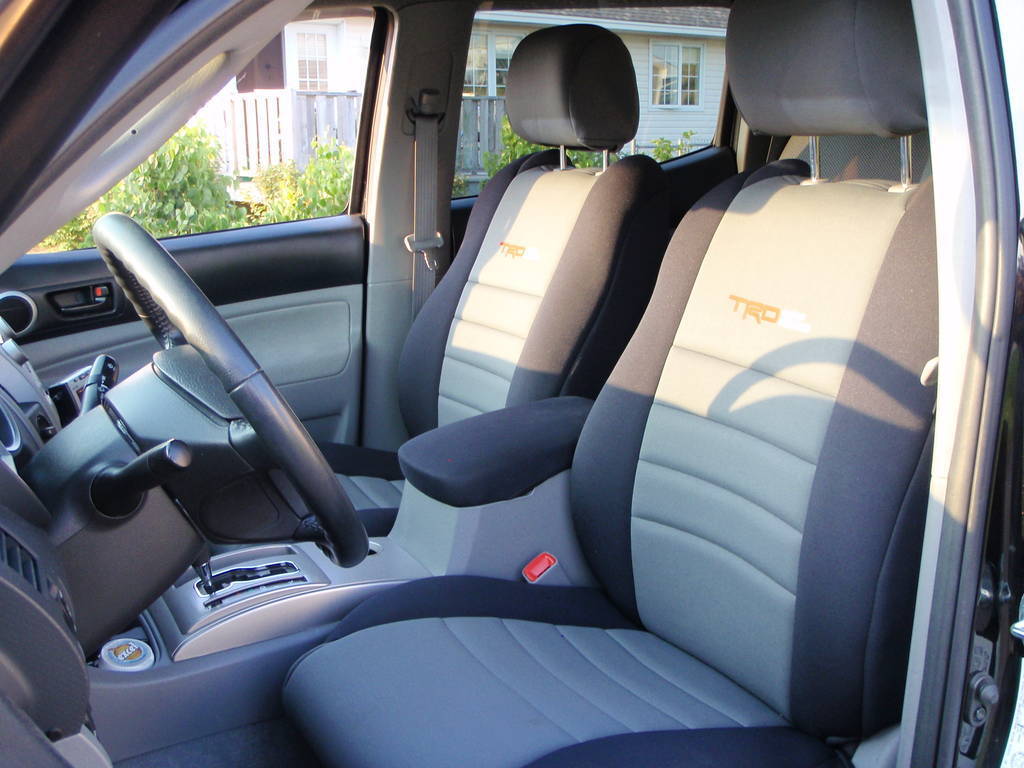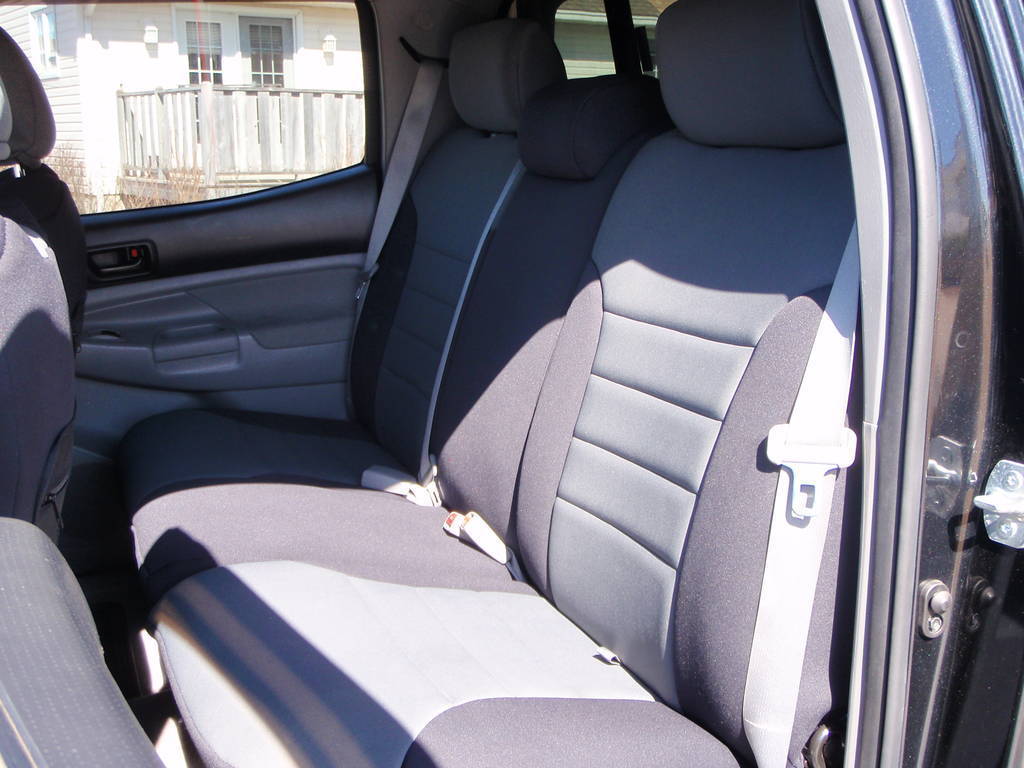 Axxess iPod to factory radio adapter/ charger still have package (iPod not included
)........
SOLD
Nasta chrome tube steps for DC, usual wear and tear.......
SOLD