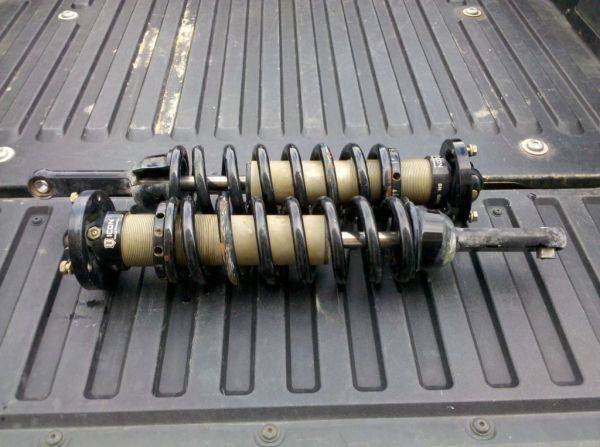 Icon
front coilovers for 2005+ Tacoma
About 40,000 miles on them. Bought in April 2008. Due for a rebuild. Outer coating on springs rubbed off where they hit the TC UCAs on my old truck. Some surface rust.
Icon quotes $80/shock for a rebuild with replacement of shock oil and rubber gaskets. Might need more. Not sure. Besides needing regular maintenance they're in good shape.
New they're $1100/pr. Estimated $200 in maintenance. It's math not rocket surgery, I'm giving these away.
Took my truck back to stock suspension to get them rebuilt and decided I don't want to put them back on. Not gonna pay to rebuild coilovers I don't want to run on my truck anymore. Truck will sit stock til it's paid off. In the meanwhile I need motorcycle money
I'm pressure washing them today so they'll look better. I can ship them out today if you get to me before 2PM. I can get email on my phone so PM me and I'll reply.
$550 shipped, OBO.