How much would you pay??
1996 Tacoma LX 2.7 liter 4 cyl, 5 speed, 4x4. Green, 3 inch fabtech lift with coilovers up front, block in the rear, 265/75/R16 dunlop mud rover tires, aluminum rims, Power windows, locks, CC,
311,XXX miles, most on hwys or state roads with 55 mph speed limts.
Used for coon hunting and deer hunting.
Dents, pinstriping from the woods, different color tailgate, first one got backed into a tree, Torn drivers seat, One accident, replaced bumper, hood, drivers side fender, no mechanical damage, Dented rear bumper, just replaced 1st starter.
Still a good truck, runs great, leaks some oil, but thats to be expected, oil changed every 3000-4000 miles.
Edit: Very little, if any rust, its a southern truck, and has had the frame checked.
Pics: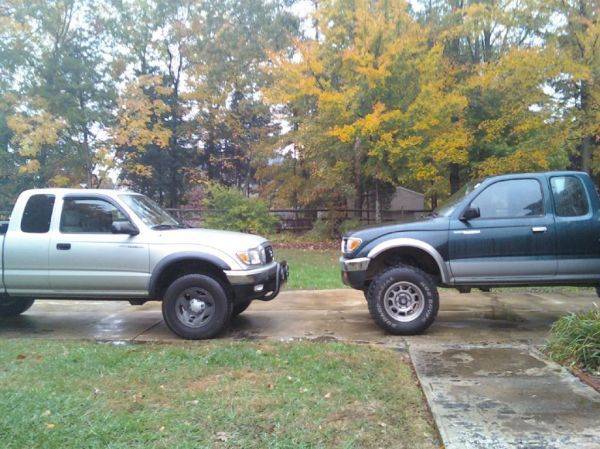 Green one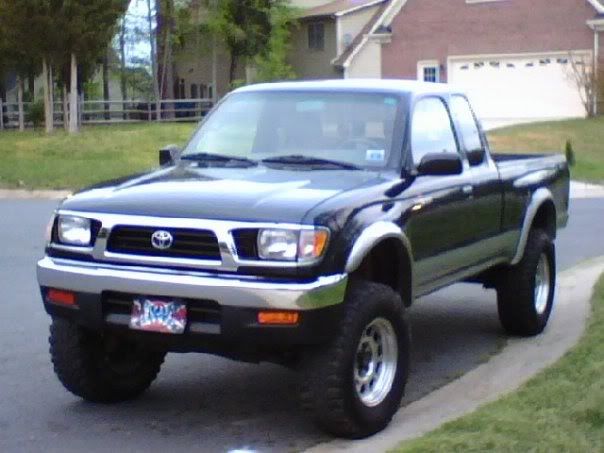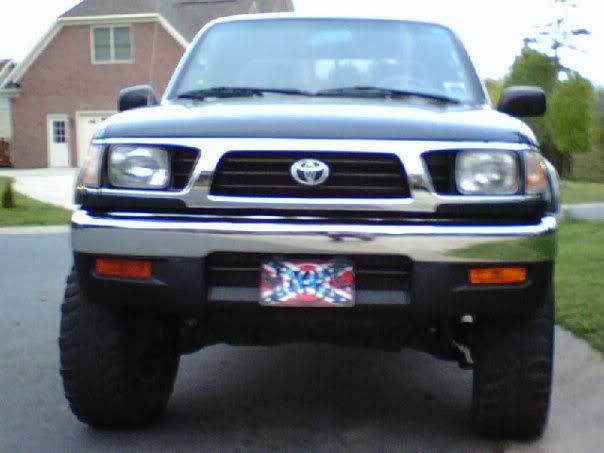 So how much would you pay??